The Spiritual Benefit Of Travel & How To Find It Without Leaving Home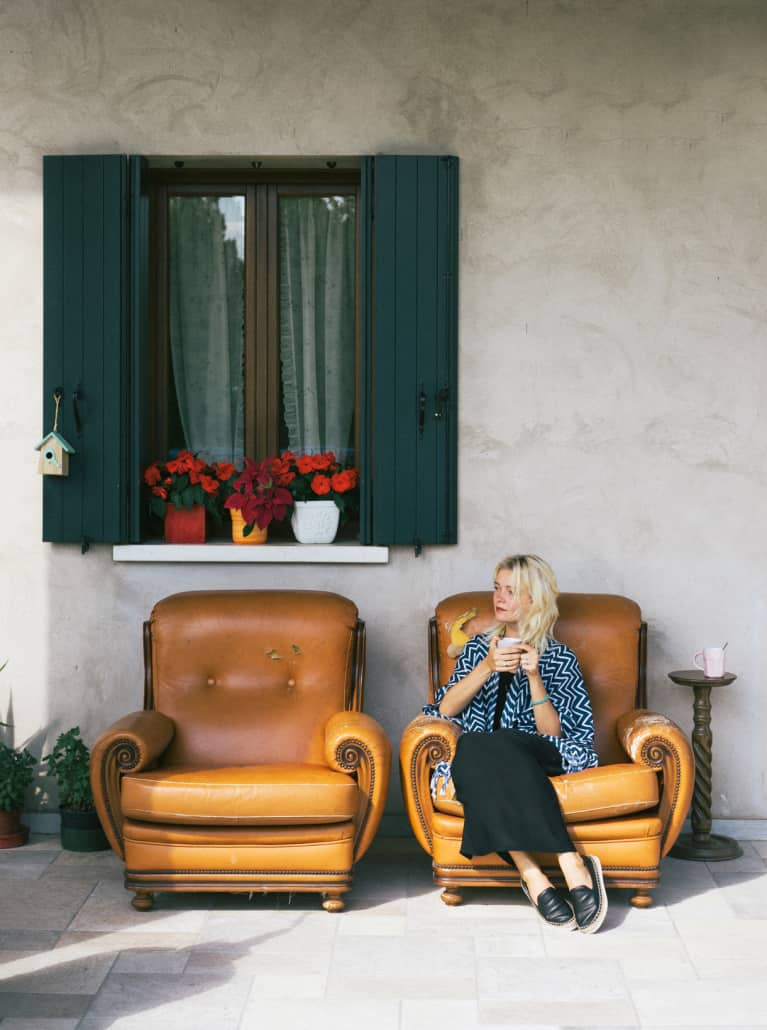 When you ask people why they travel, the responses are usually quite similar: a desire for adventure, a chance to experience new places and cultures, a breakaway from the routine. But sometimes you hear an answer that goes deeper than that—one that highlights another, more profound aspect of traveling that not everyone is talking about: the fact that travel is a profoundly spiritual experience.
Oftentimes when we travel, we find ourselves wandering around, lost, on our way to visit the 10th temple or sixth waterfall of the week. Our oversize backpacks weigh us down, our hard-earned savings are diminishing faster than anticipated, and our getaway is hardly as adventurous as we'd pictured it from behind our office desks. And yet, somehow we always seem to return home a little wiser.
In order to pinpoint the moment that these days on the road somehow turn into a spiritual experience, we need to look beyond what travel brings into our lives and into what it helps us eliminate. At home, your identity is largely defined by your occupation. You may be a lawyer, a teacher, or a policeman who's expected to stay in that character day after day. But when we travel, the labels of our everyday life fade away. Our authentic disposition, our real personalities hidden underneath the costume of everyday life, are given the chance to come out. Our identity becomes fluid, and we simply become a traveler.
Without the weight of labels holding us back, we get the chance to see ourselves in a new light. For a brief moment, we are no longer defined by what we do. What matters most is who we are and who we have always been. In this more elemental state of being, we can look beyond the countless separations and boundaries we usually impose on one another. We can understand that people everywhere are not all that different from one another and that deep down we all share the same hopes and desires. And isn't that what spirituality is all about?
How to reap the benefits of travel from home.
Usually it is only after we return to our bubble and put back on our compulsory layers that we recognize travel's true impact. In that way, travel is a silent teacher that shares its deepest insights, only in the rearview mirror. And sadly, these teachings often don't stay with us for very long.
As we fall back into our routines, we tend to forget about valuable lessons from the road; they're stored away as blissful memories of an exploration long gone. We allow an agenda to take over our lives, and we neglect to live in the present moment. The spiritual lessons slowly subside, and our expanded awareness is pushed to the background by the weight of everyday life. Eventually, it becomes too heavy, and we feel the need to get away again.
But travel isn't the only way to lose some of our baggage and lighten our spirit. We don't have to journey abroad to discover unexplored worlds. And we don't need to get away from home to experience life in the now. In fact, we can easily do all those things from the comfort of our sofa. Or while riding the bus. Or while having drinks with friends. All it requires you to do is take a few conscious breaths from time to time to contemplate your deeper essence, beyond your job title and to-do list, and to let go of anything that doesn't serve it. When you make a point to do so on a regular basis, you will become more comfortable with this inner knowing and start to notice it come through in your everyday routine.
The same lessons we learn while traveling are the ones we receive on our inward journey. That is the true power of travel. It takes us to places we have never been before but that can be reached without ever leaving home. It shows us that there's an exciting world of endless opportunity out there to be discovered waiting for us. We are travelers of many worlds, but ultimately it's the journey within the journey that matters the most and will take us the furthest.
Treat yourself to a mindful, spiritual staycation with this ultimate checklist.