These Are The 8 Best Turmeric Recipes On The Internet
Contributing Food Editor
By Liz Moody
Contributing Food Editor
Liz Moody is a food editor, recipe developer and green smoothie enthusiast. She received her creative writing and psychology degree from The University of California, Berkeley. Moody is the author of two cookbooks: Healthier Together and Glow Pops and the host of the Healthier Together podcast.
We all love the anti-inflammatory powers of turmeric, but sometimes you need a little fresh inspo to veer away from you same old lattes and golden milks. We scoured the internet and found the most delicious and healthy turmeric recipes around, so you can—literally—spice up your day (sorry, we had to!).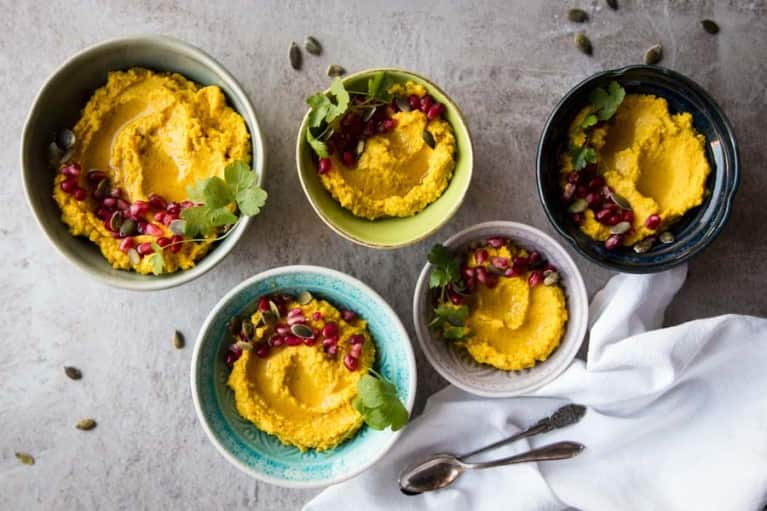 This chickpea and turmeric delight will make any veggie plate look that much more striking—plus, the healthy fats in the olive oil make it even more anti-inflammatory. Get the full recipe here.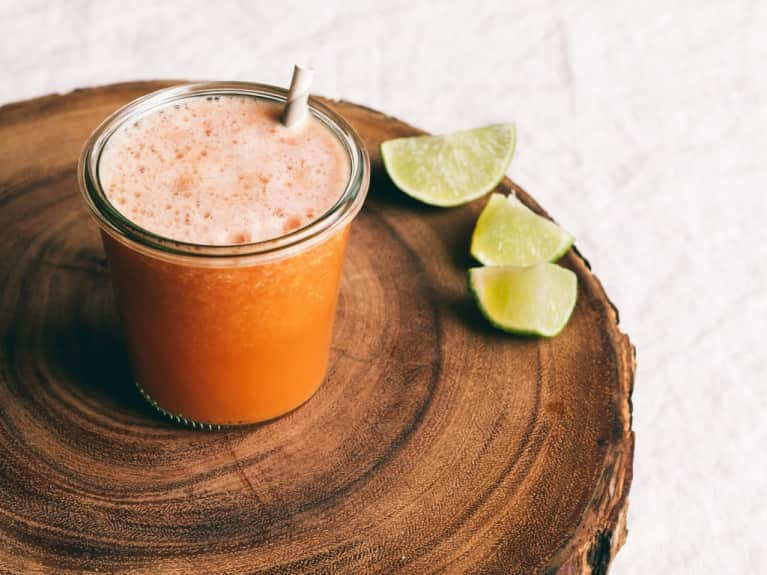 Whether you're feeling under the weather or you just want a fresh and citrusy boost to keep you healthy so you can enjoy the long summer days, this zingy grapefruit and orange drink has a spicy, vitamin C-packed zip. Get the full recipe here.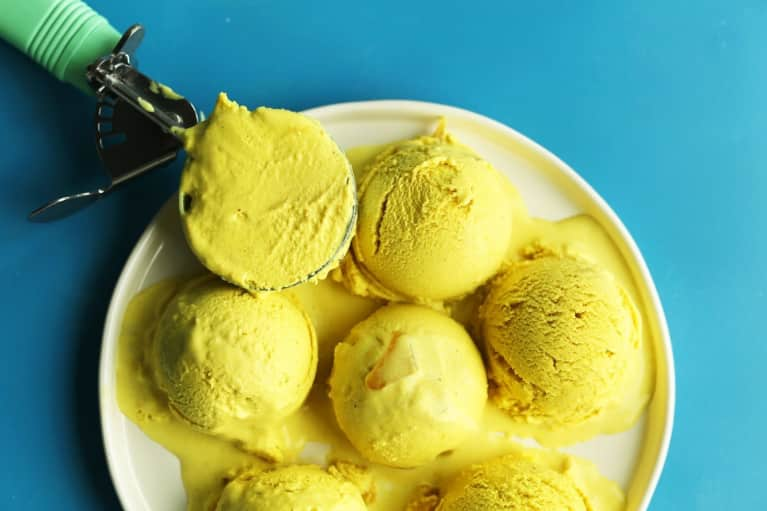 This may be the perfect summer treat. With a creamy, sweet coconut base and a hint of maple syrup sweetness, this will satisfy all of your frozen dessert cravings. Get the full recipe here.
Golden Milk Overnight Oats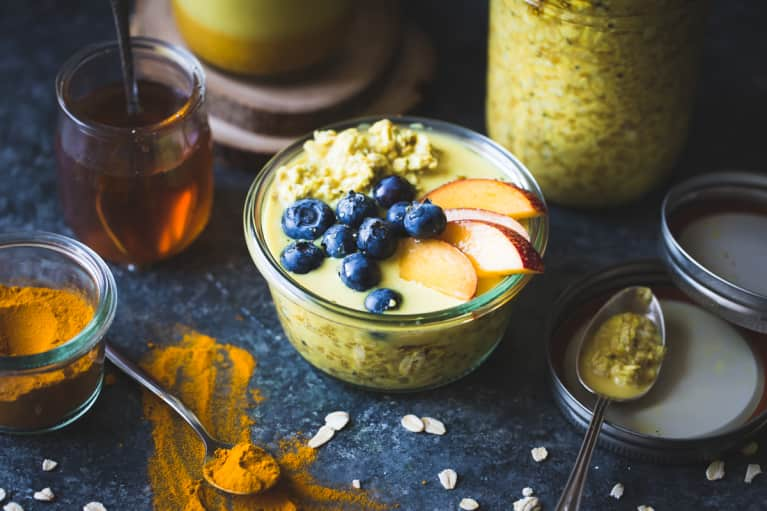 How excited would you be to get out of bed in the morning if you knew these were waiting for you in the fridge? With ginger, cardamom, and cinnamon (in addition to turmeric, of course), these will get your metabolism and your tastebuds going for the day. Get the full recipe here.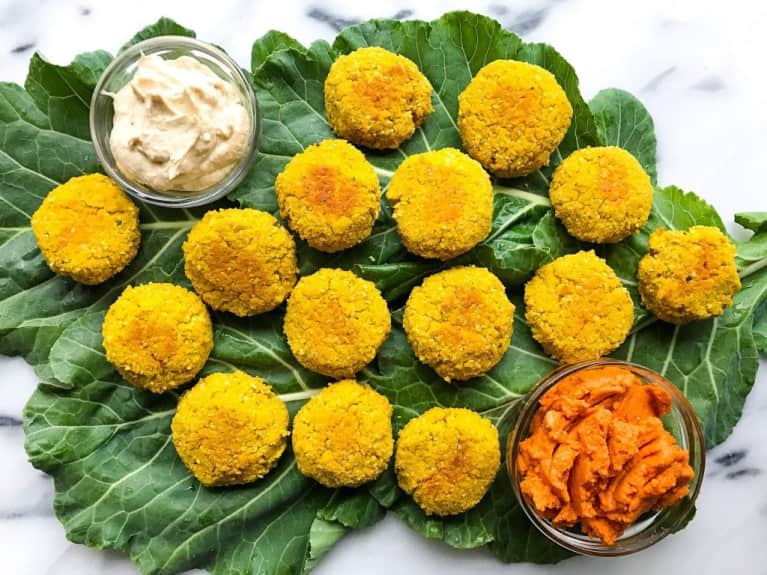 These baked falafel are super easy to make (if you can turn on a food processor, you're good to go) and instantly spice (and protein) up a salad or pita sandwich. Get the full recipe here.
One-Pot Quinoa Turmeric Stew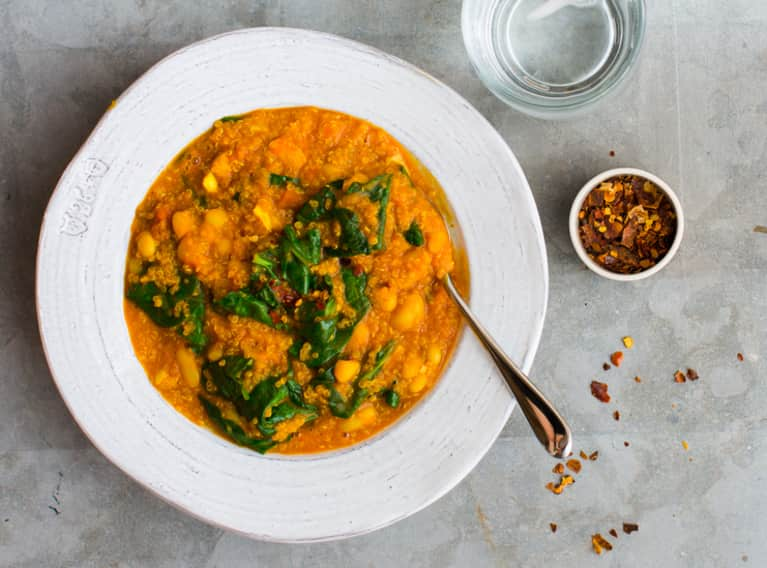 If you're looking for something a bit heartier and meal-worthy, this stew should be your turmeric-spiked go-to. You basically chuck a bunch of the world's healthiest ingredients in a pot, and—voilà—dinner is ready. Get the full recipe here.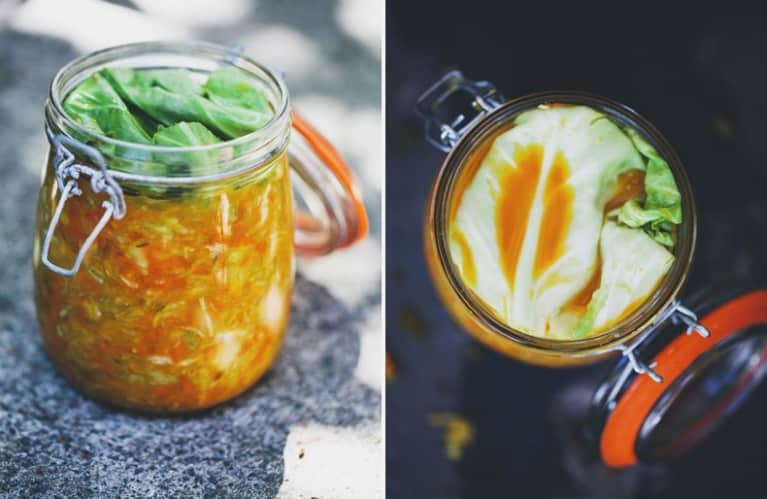 We're all about the gut-healing, probiotic-rich benefits of sauerkraut around here—and why not take it to the next level by adding some turmeric into the mix? Use it to finish your food, or just eat it straight from the jar (guilty!). Get the full recipe here.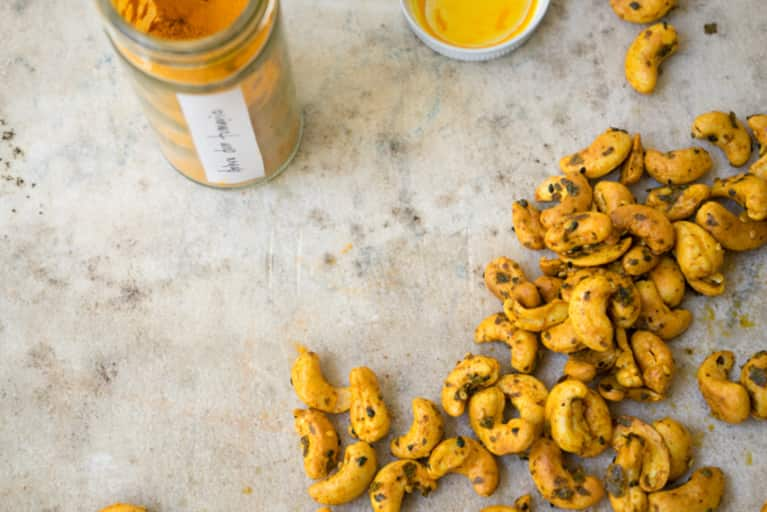 While it's often used in Indian cooking, this recipe gives turmeric more Japanese vibes, with cashews topped with a turmeric, nori, and sesame blend. They're irresistably perfect for that savory snacker. Get the full recipe here.