And The Oscar Goes To...The Best Healthy Party Snacks On The Internet

Contributing Food Editor
By Liz Moody
Contributing Food Editor
Liz Moody is a food editor, recipe developer and green smoothie enthusiast. She received her creative writing and psychology degree from The University of California, Berkeley. Moody is the author of two cookbooks: Healthier Together and Glow Pops and the host of the Healthier Together podcast.
Photo by With Food and Love
February 9, 2020
Whether you're watching the Oscars Sunday night or just hanging with some friends, chances are you'll want some good snacks. We've scoured the internet for healthy crudités, canapés, and other less French-sounding bite-size nibbles, and these get our award.
Sweet Potato Toast Bites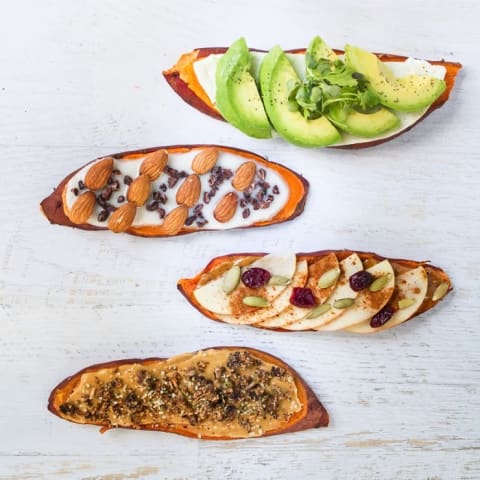 Photo by Eating Bird Food
Uber-trendy sweet potato toast is the talk of the town, and this perfect canapé assortment will have your guests buzzing. Get the full recipe here.
Salted Chocolate Truffles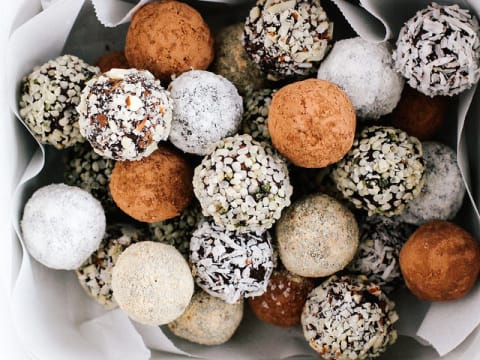 Made from dairy-free ingredients, these truffles are shockingly simple to make. Put out a bowl of them, and watch the audience go wild. Get the full recipe here.
Avocado Egg Boats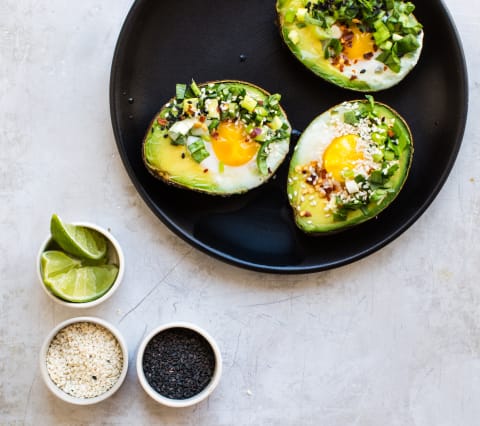 These avocado egg boats are breathtakingly beautiful, the equivalent of the couture dress everyone will be talking about the next day—except they take next to no effort to make. Get the full recipe here.
Turmeric Champagne Cocktail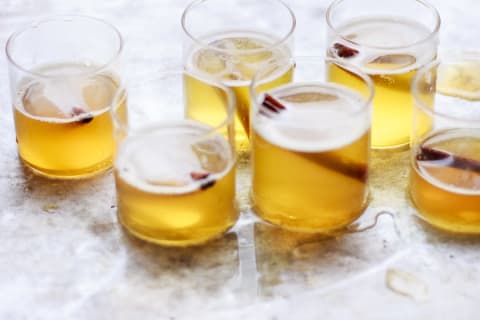 Photo by With Food and Love
If golden milk and Champagne had a baby, well—we'd be really excited, first of all, and it'd be this cocktail. Bonus points if the anti-inflammatory powers of turmeric happen to ease your hangover the next day. Get the full recipe here.
The Ultimate Cheese-Less Cheese Platter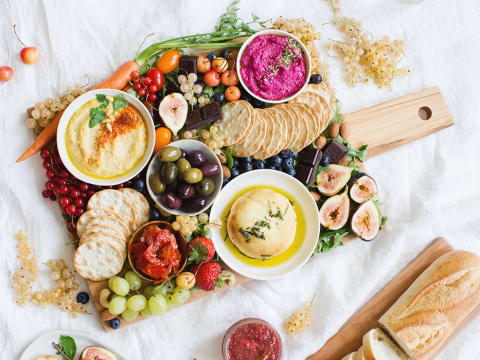 Photo by The Healthy Hour
Whether you eat cheese or not, you'll drool over this cheese platter. This step-by-step guide includes three delicious dip recipes and everything you need to know for an arrangement that will win best picture (on Instagram, that is). Get the full recipe here.
Chocolate-Dipped Almond Flour Biscotti
Photo by Rachel Mansfield
It's hard to say which is more mind-boggling—how simple and healthy the ingredients in these biscotti are, or how delicious they taste. Either way, they're the perfect finger food to munch away on through all of the (too) long speeches. Get the full recipe here.
"Cheesy" Rosemary Popcorn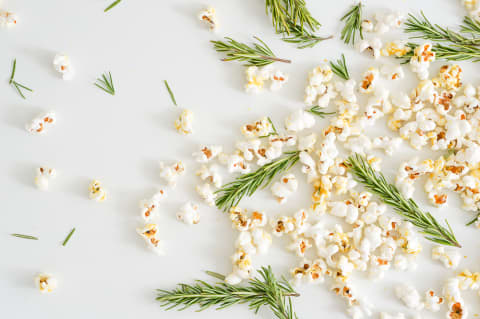 There's no actual cheese on this popcorn but rather a secret ingredient that will make your skin glow like you've visited a top Hollywood facialist. Combined with rosemary and fiber-filled popcorn, you have a snack you'll feel good about noshing on all night. Get the full recipe here.
Golden Beet & Shallot Dip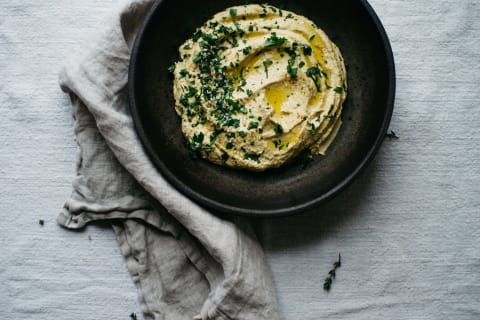 Photo by Dolly and Oatmeal
Did you know they serve no food during the entire Oscar ceremony? Just another way your life is better than a movie star's, since you'll have this sweet and savory dip to dunk your sprouted crackers and crudités into. Get the full recipe here.