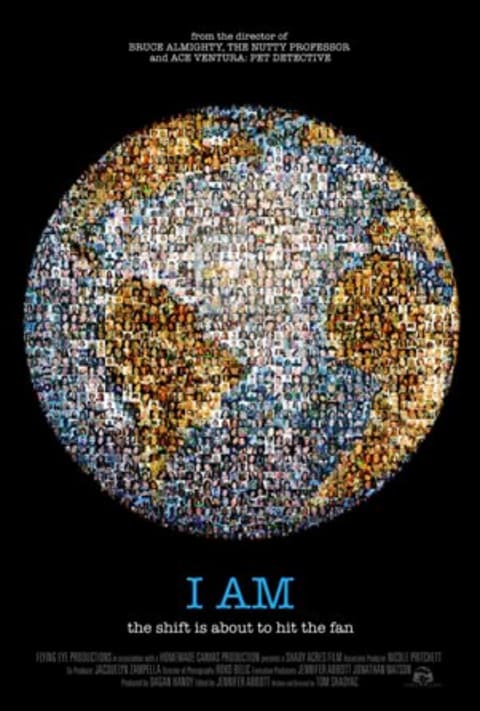 Summer movie season often brings several fun, action packed, blockbuster movies for us to see. While you shouldn't miss those, you may find yourself looking for some inspiration in these summer months. Below are five inspirational movies that you should definitely check out when the mood strikes this summer:
Happy: This documentary spans the globe talking to individuals from various cultures, as well as scientists and psychologists, to find what makes people happy. Not only may the results surprise you, you are sure to leave this movie feeling enriched and grateful for all that you have. This documentary's executive producer, Tom Shadyac, also brought us another documentary in recent years, I Am, which is well worth a watch.
Advertisement
This ad is displayed using third party content and we do not control its accessibility features.
In I Am, Tom Shadyac tells his own story of pursuing his dreams, only to find that he has everything he ever wanted and was still unfulfilled. So Shadyac sets out to explore what is wrong with the world, such as materialism and greed. In the process, he also discovers what is right. He is reminded that human nature is to cooperate rather than compete, gives a new spin on Darwinism, and shows that we are scientifically inclined to feel sympathy and a connection to others.
Puncture: A legal drama in the vein of Erin Brochovich, telling the true story of Jeffrey Danfort, inventor of the single-use safety point needle, and the two attorneys who bravely take his case. While Danfort's invention could save the lives of many medical workers who are pricked by used syringes each year, he faces tremendous odds and opposition in trying to get the product to the market. Paul Danziger and Mike Weiss, lawyers at a small firm, decide to take the case in an attempt to get the invention in the hands of hospital personnel. However, Weiss is busy battling his own demons as his life spirals out of control. Weiss' attempts to fight for a cause bigger than himself is ultimately inspiring, even while his personal failures continue, showing us that we don't have to be perfect to make a difference.
Red Tails: Brought to us by George Lucas, this movie is a fictional portrayal of the Tuskegee Airmen, a group of African American pilots who fought for the equal right to defend their country during World War II. After suffering innumerable insults from their superiors and their white colleagues, the pilots are eventually given the opportunity to fly a few missions. In these preliminary missions, the Airmen prove their ability to both protect their fellow fighter pilots, and take out enemy fighters.
Conversations with God: This movie tells the true story of Neale Donald Walsch. After a series of difficulties, Walsch found himself homeless and living in a local park. Eventually, Walsch defies the odds and is able to secure a job at a local radio station. In time, he is able to save enough to get a new home, only to go to work and find out the radio station has gone out of business. Walsch is furious, and writes a letter to God asking how all of these things can continue to happen to him. He starts to hear the answers from God, and begins to write them down feverishly and putting them into the book, Conversations with God, which stayed on the New York Times Best Sellers list for over two years.
Advertisement
This ad is displayed using third party content and we do not control its accessibility features.

Heather Mullins-Owens, J.D., M.A.
As as an academic researcher, social entrepreneur, educator, yoga therapist and writer, Heather's expertise includes international health policy issues, complementary and alternative medicine, yoga therapy, translational health research, and inequities in health outcomes and access to care. Find her online at www.HERO-Network.com, or on Twitter @HLMullinsOwens.