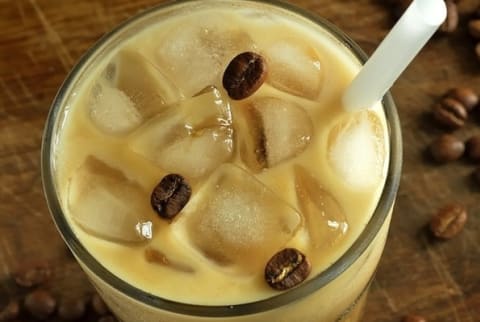 June 23, 2014
Do you love iced coffee, but not the calories or sugar that come with it?
The average large specialty iced coffee contains over seven tespoons of sugar and can contain additives like carrageenan, citric acid, and potassium sorbate.
Why not whip up a healthier version and leave the high price and sugar behind?
Iced Coffee To Get You Through Summer
1 cup brewed coffee
1/2 banana
3/4 cup unsweetened coconut milk
1 tbsp hazelnut butter
Whizz everything in a blender and enjoy over ice!

Shirley Plant
Shirley is the author of Finally... Food I Can Eat, a dietary guide and cookbook for people with multiple food allergies. As a nutritionist she enjoys helping people to plan healthy menu plans within the confines of food allergies and dietary restrictions.