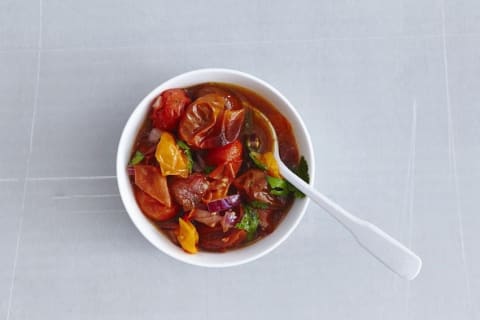 12-14 cherry tomatoes
1/2 a red onion, finely chopped
handful of cilantro, finely chopped
juice of a lime
olive oil
salt + pepper
1. Pre-heat oven to 475ºF.
2. Line a baking sheet with parchment or aluminum foil (this is not necessary but makes for easier cleanup). Place the tomatoes on the baking sheet, drizzle with olive oil and season with salt and pepper. Place in the oven and bake for 10-15 minutes until slightly browned. Remove and let cool.
3. Place the tomatoes in a bowl with the onion and cilantro. Season with salt and pepper, the lime juice and a olive oil to coat. Mix to combine.
Recipes + Styling by Christina Liva