A New Way To Matcha: The Yogurt Power Bowl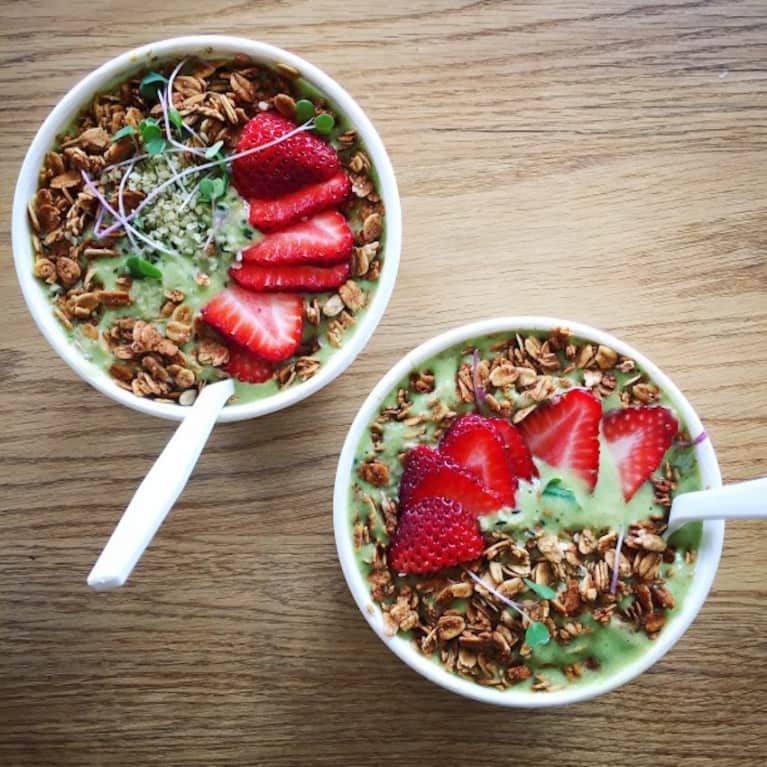 Matcha is the ultimate superfood, with antioxidants, amino acids, and other nutrients. It's also more than just a tea—matcha is a healthy ingredient for blending, baking, or cooking.
It's fun to get creative with folding matcha into your daily routine, and this power bowl combines yogurt, fruit, seeds, and the perfect extra matcha punch to jump-start a productive morning.
It's our go-to breakfast because it's hearty yet light (plus it happens to be beautiful, too!).
Ingredients
1 scoop powdered matcha
1 cup plain Greek yogurt
½ cup diced apple
¼ cup strawberries or raspberries
¼ cup pumpkin seeds
Mix matcha and yogurt together with a spoon (until smooth and pale green).
Place diced apples, berries, and pumpkin seeds on top.
Sprinkle extra matcha on top.