The Beauty Routine That Got Me Through 9 Months Of Pregnancy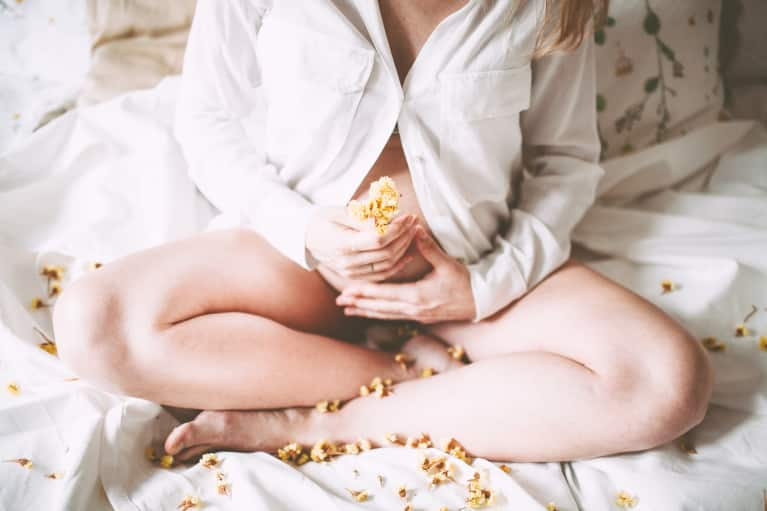 Our editors have independently chosen the products listed on this page. If you purchase something mentioned in this article, we may
earn a small commission
.
"The Pregnancy Glow"—that urban myth of supreme skin radiance that is supposed to accompany pregnancy but that evaded me throughout the entire 10 months (yes, you're actually pregnant for 10 months, not nine as they might have you believe) of my pregnancy. You see, far from being blessed with heavenly earth-mama luminosity, I was plagued with hostile, hormonal breakouts that seemed nigh-on-impossible to keep under control.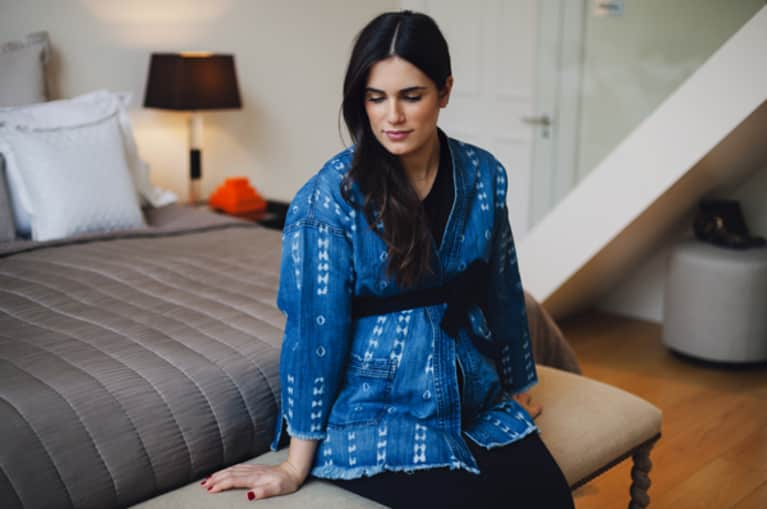 I placated myself that pregnancy was the cause, but it affected my ability to cure. Because when you're pregnant you immediately become more aware of what you're putting into and onto your body, and whereas normally I might have reached for a hard-core peel, or such other, to combat a breakout, I found myself with fewer resources in my beauty arsenal.
But, as women, we are resourceful, and so I took to finding a beauty routine that was not just a regimen for me but for my little one, too. I had always erred toward the natural where my skin care and body care were concerned, but as a beauty editor some not-so-friendly SKUs would inevitably find their way into my bathroom cabinet, promising the earth and beyond. But I was stringent now. Google became my best friend: "Can you use...on your skin when pregnant?" was my favorite question.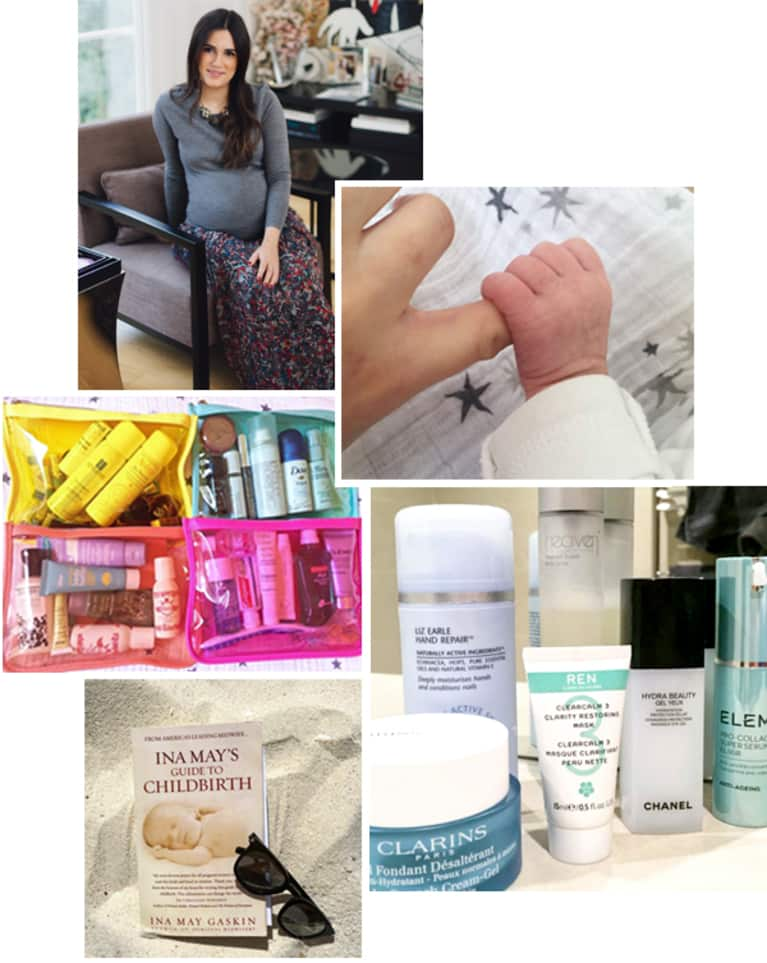 Cleanser came care of de Mamiel's Pure Calm Cleansing Dew ($88)—I found the scent comforting, and it purified my angry skin. Bioderma Sensibio Make-Up Remover ($16.90) had always been a staple, and it carried me through pregnancy, too, as pure micellar water is good for sensitive skin (plus models like to use it, which was a wistful thought when I felt positively whale-like). My skin drank up Herbivore's Lapis Oil Balancing Facial Oil ($72) or Drunk Elephant's Lala Cream ($60) for non-skin-clogging moisture, and I applied simple and natural tea tree oil to spot-treat any particular inflammation.
My shower routine consisted of This Works Energy Bank Shower Gel ($29) for the body, and Ouai shampoo and conditioner (btw, hair during pregnancy is beyond major), with a body oil slathered all over the body when my skin was still damp. I got hooked on Elemis' Japanese Camelia Oil ($48), a pure oil that I discovered after having one of their pregnancy treatments (highly recommended). I loved its subtle smell and dry-oil texture. Other bump favorites included Mama Mio Tummy Rub Oil ($38) and Dr. Jackson's Baobab and Rose Oil ($99). And while the skin on my face was hectic, I didn't get one stretch mark on my body, so believe in the hype, ladies—lather up that bump as much as you can.
When it comes to being pregnant, nothing can really prepare you for how you will feel and how you will start to view your body in a different way (both good and bad!). Everyone has their own journey. But for me, having an armory of beauty products taking me through all the changes, they were my support system, my warriors, my faithful friends. I might not have looked my absolute best, but I felt bloody well on top of the world creating a little human inside me. Who needs The Glow anyway?