9 Things You Need To Know Today (November 8)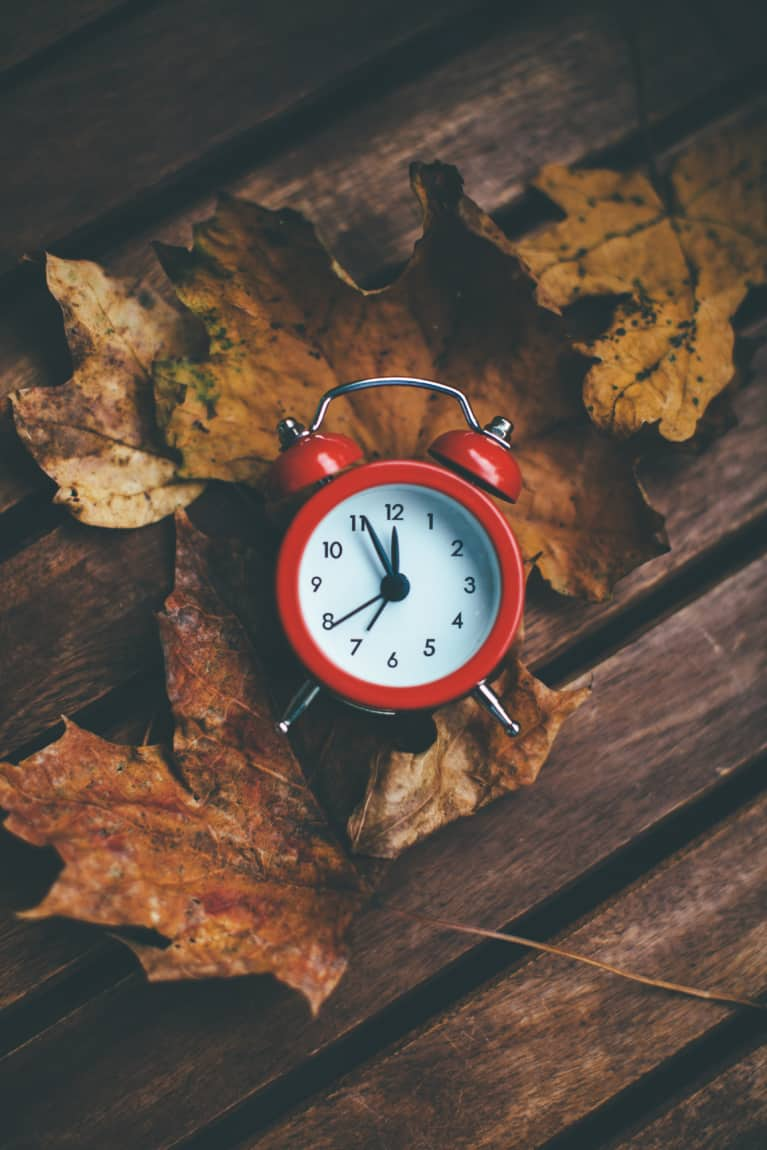 November 8, 2016 — 10:00 AM
1. Daylight saving is disrupting your brain.
Various studies have shown that moving the clock twice a year is associated with an increase in workplace injury and hospitalization for depression and a decrease in productivity. Apparently, even changing the time by one hour can mess with our circadian rhythm—a delicate system of hormones and chemical signals—and have a big effect on our sleep and mood. (Psychology Today)
2. Jennifer Aniston sets the record straight about her personal life and its portrayal in the media.
The actress opened up about her decision not to have kids during a recent Marie Claire interview, claiming that her personal life is not open to criticism, and people need to stop focusing on tearing others down. "Why are we only looking at women through this particular lens of picking us apart? Why are we listening to it?" she asked. (New York Magazine)
3. Would you trust an app for birth control?
CERN scientist Elina Berglund invented an algorithm for herself to do just that, and now thousands of others are using it (along with a sensitive thermometer) to help prevent pregnancy with pretty impressive results. In fact, a recent clinical study found that when used correctly, this method was as effective as taking the pill. (The Guardian)
4. In gatherings across the country, women confront fears of their mortality.
The "Death Positivity" movement, spearheaded by Caitlin Doughty, aims to facilitate conversation around the topic of morbidity, providing participants with opportunities to rethink their relationship with death. Said one attendee, "It's about feeling better about death in order to feel better about living." (Marie Claire)
5. Gwyneth wants you to smell like a fireplace.
She's done skin care. She's done makeup. And now, she's conquering fragrance, one of the notoriously more difficult products to swap out for organic alternatives. "Fragrance is a really important part of my life. This is a way that we could create something that was nontoxic and stay within the ethos of Goop, offering the modern woman a better, cleaner version of a typical scent." Romantic, sexy, cozy? We'll take all three, please, 'cause winter is coming! (The Cut)
6. Researchers are creating an aural map of NYC to reduce sonic pollution.
With sound recorders planted all over the city, 10-second audio snippets are captured over the span of a year that will feed into an aural map that will ultimately help identify where sound pollution can be reduced. The goal is to reduce sonic pollution overall, which, as we're writing from New York, is music to our ears. (NYT)
7. This website exists to put you to sleep (seriously).
Spanish website Napflix (don't worry, you can translate it into English) is a Netflix parody site with a library of the most boring videos ever. You can watch three hours of fish swimming in an aquarium, an hour of koalas be their adorable selves, or four hours of Spain's royal wedding. If this doesn't knock you out, we're not sure what will. (Napflix)
8. If you want your friends to vote, tell them you're voting.
As you probably know, today is Election Day—and there's something to noting that you voted on Facebook. According to research, voting is a social process—so if people think their friends are voting, they're more likely to vote too. (Science Of Us)
9. Are you willing to strike a pose for the #MannequinChallenge?
Athletes and celebrities started striking poses for the #MannequinChallenge a few weeks back, but what is it exactly? Essentially anyone can participate, and it requires people to strike a pose while the song "Black Beatles," the new Rae Sremmurd song, plays in the background. As of today over 56,000 reported #MannequinChallenge videos have surfaced. The question is, will you strike a pose? (CNN)