7 Things You Need To Know Today (May 5)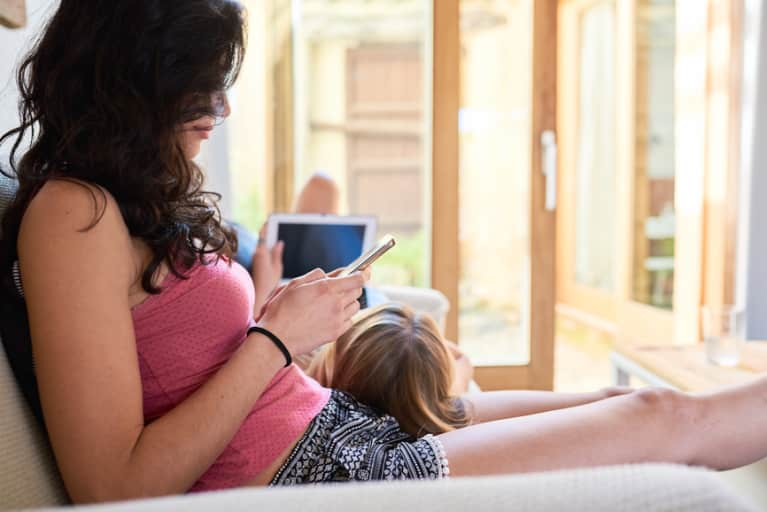 1. You might want to investigate your period tracker.
While we're certainly pro-period tracker, if you have irregular periods you might want to pay attention. A recent review of popular period-tracking apps like Clue, Eve, Glow, Period Tracker, and more found that they're not all that reliable when it comes to predicting fertility, and they're not the best form of birth control. So if you have irregular periods, consult a health professional to figure out how to make your tracker work for you. (STAT)
2. Consider this before going gluten-free.
Published in the British Medical Journal, a new study shows that going gluten-free if you don't have celiac can be detrimental to your health. Why? Because when most people go gluten-free, it diminishes their consumption of whole grains, which have cardiac health benefits. So, if you want to keep your heart healthy and you don't suffer from celiac, stay on the gluten train. (BMJ)
3. Science knows you better than you know yourself.
Well, kind of. A new associative behavior study identified likely activities based on the big five personality traits. If, for example, you're someone who is high in extroversion, there's a good chance you tell dirty jokes or play golf. (Science of Us)
4. Walking briskly for 10 minutes a day could save your life.
Especially if heart disease runs in your family or if you sit a lot. A new study shows that 10 minutes of brisk walking helped offset the negative side effects of sedentary living for elderly women at risk of heart problems. Researchers postulated that these findings could extend beyond this age group, suggesting that more strenuous exercise, like jogging instead of walking, is best for sedentary-leaning people who want to reap maximum health benefits. (Science Daily)
5. Sorry, Lyme disease isn't the only thing we have to worry about this summer.
Powassan is a life-threatening disease transmitted by three types of ticks, including the deer tick responsible for Lyme disease. Though it's extremely rare (only 75 cases have been reported over the past decade), there's concern that it will become more common since warmer winters continue to boost the tick population. (CNN)
6. Landlines are becoming a thing of the past.
New data from the National Center for Health Statistics shows that, for the first time, the majority of Americans rely solely on their cellphones. This isn't too surprising, but it does pose a problem for tracking health data because many organizations are still calling landlines—which will no longer provide an accurate sample population to represent the country. (CDC)
7. The youngest generation is overthrowing gender.
Teens, tweens, and children even younger are opting out of gender like never before. One 13-year-old, Max, does not identify as transgender, but "nonbinary," and prefers to be referred to as "they" instead of "he" or "she." (NPR)