8 Things You Need To Know Today (March 30)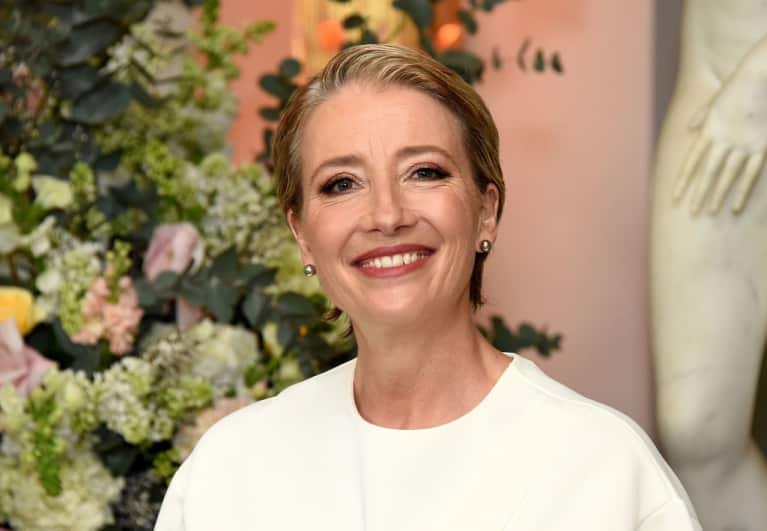 1. Emma Thompson speaks out about anorexia problem in Hollywood, gives us one more reason to be obsessed with her.
Frustrated with the continued problems of anorexia and body-image issues in the modeling and film industries, Emma Thompson has spoken out once again about the issue, which has "gone on and on." Describing an experience on the set of her film, Brideshead Revisited, Thompson said, "There was a wonderful actress...[and] the producer said to her, 'Would you lose some weight?' and she was exquisite and I said to them, 'If you speak to her about this again on any level I will leave this picture. You are never to do that.'" (Vogue)
2. Dancing actually benefits your brain.
A new study led by a Colorado State University researcher shows that kicking up your heels can actually be good for your brain! The research team demonstrated for the first time that people who participated in dance classes actually saw improved white matter integrity in an area of the brain related to memory and processing speed. (NYT)
3. Feeling connected to nature makes people more likely to report electrosensitivity.
It's estimated that 5 percent of the population believes they suffer from electrosensitivity, a sensitivity to Wi-Fi and other tech presence that causes headaches and other symptoms. Double-blind trials determined that while the symptoms experienced by sufferers are real, they are not caused by electromagnetic fields. A new study in the Journal of Health Psychology says that the nocebo effect, the belief that one is suffering from a condition like electrosensitivity, is more common among those who feel more connected to nature. (British Psychological Digest)
4. Are Sprite and Fanta poisonous?
In Nigeria, they might be. A new warning label on Sprite and Fanta produced in the country will warn people not to consume the beverage with vitamin C, as the combination poses a health risk. The news points to gross differences between food safety standards in different countries. (Grub Street)
5. Considering running a marathon? Don't forget about your kidneys.
According to new research, even if you're properly hydrated, running 26.2 miles at once does damage your kidneys. In fact, the rate of acute kidney injury is close to 75 percent. "We demonstrated that there is the same amount of injury and inflammation after marathon running that we see in patients coming out of cardiac surgery or in the ICU," study author Chirag Parikh said. (The Atlantic)
6. Look out, beef, there's a new burger in town.
Impossible Burger (you know, the plant-based one that "bleeds" like a real burger but with beets), is upping its production to 12 million pounds of plant-based protein a year. Developed by a team of scientists, the company hopes this new BBQ essential will be in 1,000 restaurants by the end of the year. (Fast Company)
7. This approach to women's health is straight out of the future.
Scientists have uncovered a way to replicate women's reproductive systems (eggs and all) using a 3-D rendering the size of a small cube. They used tissue from human fallopian tubes, a cervix, and a uterus donated by women who recently underwent surgery to create the model, and they hope it will help the medical community develop more effective treatments for reproductive health issues. (Science of Us)
8. A new medication could completely transform the way we treat MS around the world.
After years and years of development, a new drug (called ocrelizumab) was just approved by the FDA. The medication takes a radically different approach compared to existing drugs by targeting the immune system's B-cells. According to researchers, it could be life-changing for people with MS. (Scientific American)