7 Things You Need To Know Today (March 23)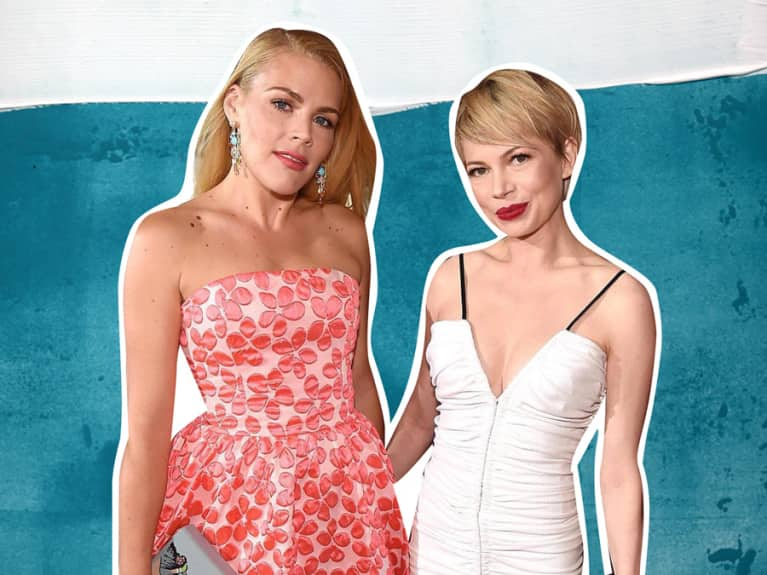 1. We're jealous of Michelle Williams and Busy Philipps' workout routine.
The celebrity BFF duo swears by a regimen of dance-inspired cardio training, LEKfit. The method uses mini trampolines for low-impact ballet- and yoga-inspired moves for sculpting and high-intensity cardio for fat burn, so you never get bored. And, bonus: Working out with your bestie makes feeling the burn a lot more fun. (Daily Mail)
2. A pill tailored to your DNA is just around the corner.
Medical treatments designed for the average patient have led to a one-size-fits-all approach. But with vast amounts of data at their disposal, researchers are now analyzing information about our genes and family histories to better understand what will work best for us individually. "This is the future of medicine," says Dr. Massimo Cristofanilli, associate director for translational research and precision medicine at Northwestern University. "There is no turning back. The technology is available." We can't wait! (CNET)
3. Misty Copeland wants you to have a ballerina body.
Copeland, the first female black principal ballerina at the American Ballet Theatre, has a new book out, Ballerina Body: Dancing and Eating Your Way to a Leaner, Stronger, and More Graceful You. In it she writes, "To many I was too old and too brown to succeed in the rarefied and largely white world of ballet." She succeeded more brilliantly than she could have imagined and picked up diet and fitness wisdom along the way, all of which she shares in Ballerina Body. (CBS)
4. Want to lower your disease risk? Go outside.
According to a new study, living close to trees and open fields leads to a lower risk of obesity and depression. And the great outdoors holds an extra-special benefit for pregnant women. The study found that women who exposed themselves to greenery were more likely to deliver babies of healthy sizes. (Daily Mail)
5. Losing weight won't make you happier.
But eating a balanced diet will! A recent review of mood-food studies shows that weight-loss isn't the key to happiness, but eating well (and the myriad benefits that come with it!) is. (Quartz)
6. You might want to pause before signing a lease with your partner.
A new survey of over 5,000 people showed that about one in six people who live with their significant other, but aren't married, are worried about their partner's loyalty. This is two and a half times greater than the number of married people who feel that way. Researchers think this sheds light on a popular situation in which couples move in together without really making the conscious decision to commit to each other long term. (Daily Mail)
7. Science says some diseases are "prestigious," which means doctors are human, and we still have a lot of destigmatization to do.
Three instances of Norwegian research asked doctors to rank 38 diseases in 1990, 2002, and 2014 and leukemia, heart disease, and brain tumors were the most "prestigious." "Non-self-inflicted, acute and lethal diseases with clear diagnostic signs, located in the upper part of the body, preferably the brain or the heart, are typically awarded high prestige." There's a preference to work on "interesting" cases, perform heroic lifesaving procedures, and often associated with drama. If anything, this "disease prestige hierarchy" suggests an interesting inquiry: Are there "fundamental evaluative tendencies in medical culture"? Not much has been studied yet, but we'll report back. (Science of Us)