The Only 3 Green Beauty Essentials You Need, According To A Celebrity Makeup Artist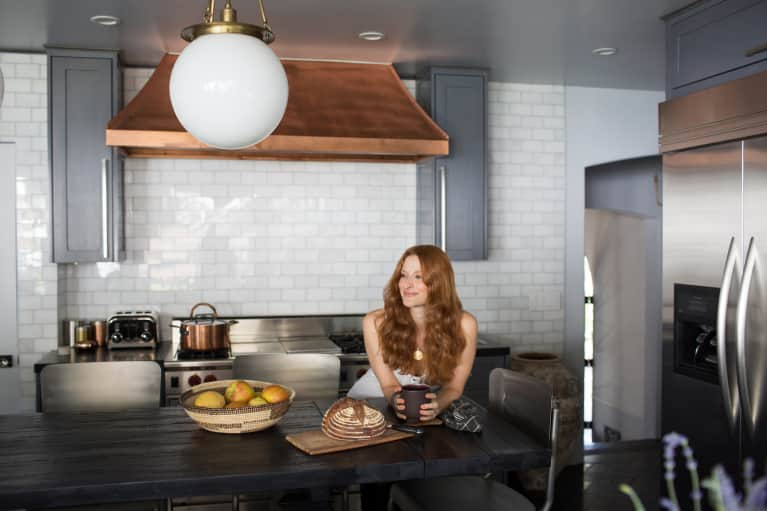 Our editors have independently chosen the products listed on this page. If you purchase something mentioned in this article, we may
earn a small commission
.
Katey Denno is one of L.A.'s top celebrity makeup artists who just so happens to be a natural beauty devotee. With a client list that includes Amanda Seyfried, Alanis Morissette, Amber Heard, Mindy Kaling, Cara Delevingne, and many, many more, she's a trusted talent in the industry who's known for both her whimsical and classic makeup looks.
Denno didn't set out to become a nontoxic makeup artist—it found her. She was a social worker for over a decade who spent the majority of her time with women and children who were survivors of sexual assault and domestic violence. One of the easiest ways to forge an immediate connection with women during their intake at the shelter, she found, was to talk about the seemingly superficial: beauty products. She'd make sure that these women, so many of whom fled their homes with nothing, had what they needed to wash their face and hair each night—offering some semblance of normalcy. Later on, when she worked at an HIV clinic in New York City, she saw the power of makeup in a new light, working with her large population of male-to-female transgendered clients.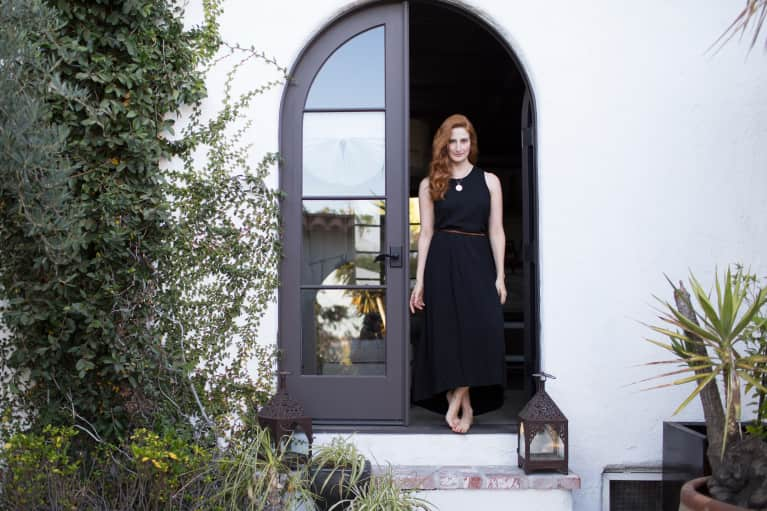 "I was always into art and painting," Denno said. An unassuming doodle at a dinner party was a first step in her journey to being signed on with The Wall Group agency, and she soon carved out a niche for herself by being among the first pro makeup artists to publicly ask the question: why are we putting known toxins on our skin? Since then she's made it her life's work to explore and share about the very best products in the world of green beauty.
After assisting early on, for top pros in the industry, and now having worked as a makeup artist for top actresses and models around the world, Denno knows a thing or two about beauty. Here are her top three essentials, perfect for both the natural newbie who wants to transition to nontoxic makeup or the seasoned green goddess who needs a reminder of the essentials:
Despite the fact that she's a makeup artist, Denno maintains that having a solid skin care regimen is first priority. "When your skin looks better, you radiate. You just feel good, and that confidence is key. Plus, makeup looks better," she said. When working with people to find the right skin care, she resorts to a favorite—True Botanicals. They have four different face oils that map back to different skin types, so there's something for everyone.
Another reason she loves skin care is that it bookends the day with ritual, which goes beyond skin-deep. Making skin care a special part of your day—doesn't have to be long or lengthy—can be soul food, too.
To some it's unnecessary, but Denno doesn't leave for a job without an eyelash curler packed in her bag of tricks. She loves Surratt because it fits almost every eye shape without pinching, prodding, or catching. It's one of the most economical makeup tricks, too. "If I had to pick one thing to do on a client, it's their eyelashes. It wakes up the whole face," Denno said.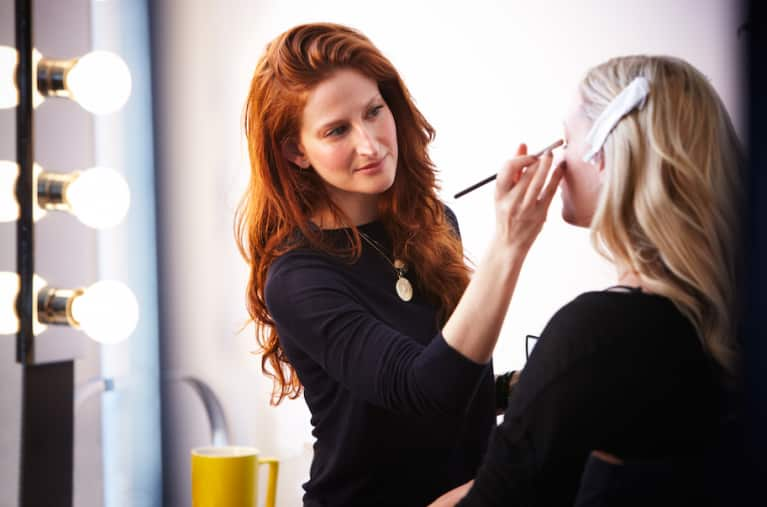 Luminizer is one of the best secrets in naturals—unlike conventional beauty, where luminizers tend to have lots of sparkle and shimmer, natural companies have really nailed the formula. Denno swears by rms living luminizer, a cult-favorite highlighting balm that's hydrating and imparts a well-rested glow. Ilia's range of illuminators is another favorite because their range of three colors works on a larger spectrum of skin tones.
These staples all have one thing in common—they're enhancers. Instead of covering up natural beauty, they nourish, uplift, and brighten the face for a look that emphasizes what you've got.
Want to make your eyes look bigger and brighter naturally? Follow Katey's step-by-step tutorial.