By Allison Daniels
mbg Contributor
Allison Daniels is a freelance writer currently living in New York. She received her bachelor's degree from Belmont University in creative writing and spanish.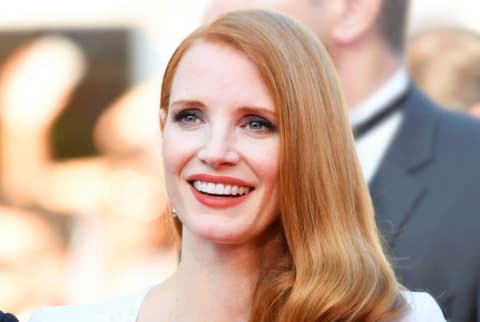 June 1, 2017
1. Jessica Chastain wants movies to change.
The actress, who is serving as a jury panelist for the 2017 Cannes Film Festival, spoke publicly about her disappointment at the depiction of women in this year's films, saying, "I do hope that when we include more female storytellers, we will have more of the women that I recognize in my day-to-day life. Ones that are proactive, have their own agencies, don't just react to the men around them. They have their own point of view." (The Guardian)
2. Over a dozen billionaires have pledged to donate more than half their fortunes to philanthropic causes.
Thanks to Bill Gates and Warren Buffett, the Giving Pledge project calls for billionaires to give away at least half their fortunes—a "low bar" by Gates' standards—over the course of their lives to charity. While critics point out the dangers of throwing money at your problems without careful thought, it's a good sign that the world's billionaires are starting an important conversation about philanthropy and activism. (Mashable)
3. This group chat app is trying to bring sufferers of depression together to help one another.
A new app called Sunrise Health allows groups of five to seven people to chat together anonymously and is aimed at trying to help people struggling with depression. Beyond providing support, the app also can recognize when people need serious help and contact the proper authorities. (Technical.ly Baltimore)
4. Troian Bellisario gives viewers an up-close-and-personal look at eating disorders in her new film, Feed.
Although she's been open about her struggle with an eating disorder, Pretty Little Liars star Troian Bellisario said filming her new movie Feed, which is based on many of her own personal experiences, wasn't easy. "It was amazing for me to realize, 'Oh god, this is still all just lying under the surface. I've just gotten really good at either ignoring it or choosing to not engage with it,'" she told Interview magazine. (People)
5. Public faith in the WHO dwindles as its new leader takes charge.
The incoming president of the World Health Organization, Tedros Adhanom Ghebreyesus, has already led Ethiopia through innovative health reforms and driven down disease rates in the country. But he'll face a new set of challenges once he takes office on July 1, as WHO has been under harsh attack for its response to the Ebola epidemic. However, we have to remember that the organization is underfunded and understaffed under our new legislation and it needs public support (and dollars) now more than ever. (Vox)
6. Thirdhand smoke is a real thing, and it's pretty scary.
Thirdhand smoke is what lingers in the drapes, carpet, bedspread, and ceiling tiles long after the actual smoke has faded. And according to researchers, it has the potential to harm the immune system and cause inflammation, especially in children—even though you're away from the toxicity of the smoke itself. (National Geographic)