6 Things You Need To Know Today (July 6, 2017)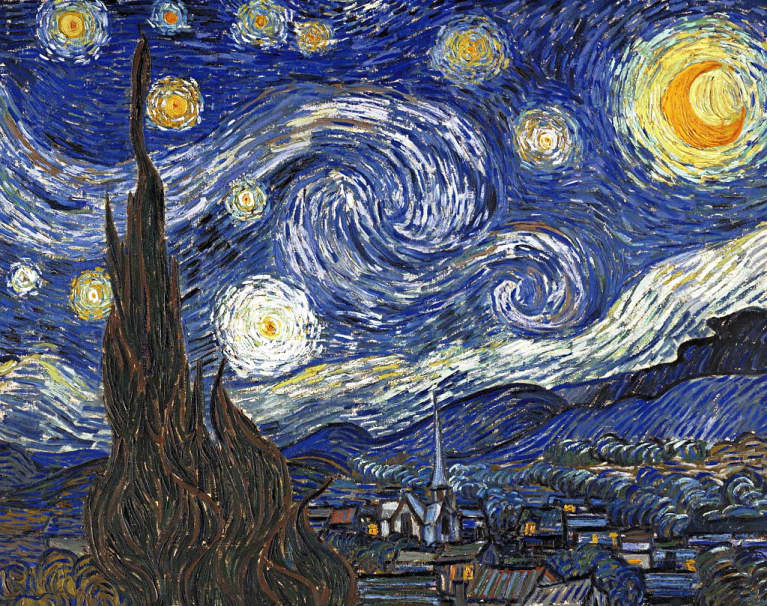 1. Art can tell us a lot about mental illness.
A professor of psychiatry and behavioral science at Johns Hopkins University, James C. Harris, has been exploring the connection between visual art and the presentation of mental illness for a decade. His essays, which have been collected by JAMA Psychiatry, look at aging, psychosis, substance abuse, and rape as they are represented in art. You'll never look at van Gogh's The Starry Night the same way again! (Washington Post)
2. Is snorting chocolate the next big food trend?
We're going to go with a NO, but we're certainly intrigued by the latest development in the world of cocoa. Coko Loko, a snortable form of chocolate, has been dubbed the "drug-free way to get a buzz." It includes cacao powder, Ginkgo biloba, taurine, and guarana, ingredients commonly found in energy drinks. We'll be reaching for a good old chocolate bar, thank you very much. (Washington Post)
3. At age 101, runner Julia Hawkins is getting ready to compete again.
Julia Hawkins kicked off her athletic career at age 75. Twenty-six years later, the Louisiana resident set the senior women's record for the 100-yard dash in her age group. And she's not stopping there. Nicknamed "Hurricane Hawkins," Julia is getting ready to compete again in another race later this month. (AP)
4. Does your dog have OCD?
Dogs with OCD are helping doctors understand humans with the disorder. A double-blind study in dogs with CCD (canine compulsive disorder), for example, showed the powerful effects of serotonin supplementation, while gene studies are revealing even more insights. (Science of Us)
5. Maybe being at the top of your field isn't all it's cracked up to be.
New research is looking into the "social penalties" of being a top performer, highlighting how succeeding can often make peers resent a person and punish their good work. The antidote? Careful management to make sure star performers are nurtured rather than isolated for their accomplishments. (Scientific American)
6. Doctors say it's not safe to detox from drugs on your own.
With increasing health care costs and an increasing opioid epidemic, more people need to break the habit. Unfortunately, detoxing without medical supervision and support is sometimes dangerous and usually unsuccessful, which can lead to relapses, overdose, and death when it comes to serious drugs. Unfortunately, detox centers can be expensive, and wait lists can be long—forcing many people to do it on their own despite the risks. (NPR)