6 Things You Need To Know Today (January 30, 2018)

Contributing Food Editor
By Liz Moody
Contributing Food Editor
Liz Moody is a food editor, recipe developer and green smoothie enthusiast. She received her creative writing and psychology degree from The University of California, Berkeley. Moody is the author of two cookbooks: Healthier Together and Glow Pops and the host of the Healthier Together podcast.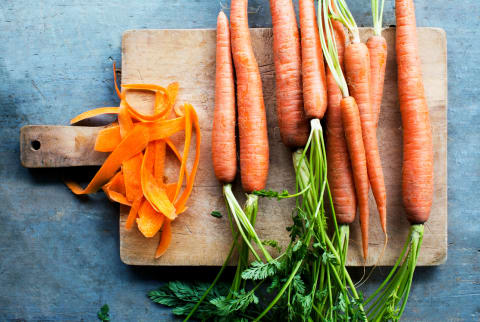 January 30, 2018
1. Facing a dry future, Cape Town, South Africa, is reimagining its food supply.
The ongoing water crisis in Cape Town is causing the city to take drastic measures. Most recently, they have turned their attention to food production that requires less water, experimenting with things like Cheerios and cakes that are made with veggies that require next to no freshwater to grow. (Quartz)
2. Everything you know about fats and heart health might be wrong, according to a new advisory by the American Heart Association.
The Times calls the advisory published in the journal Circulation "probably the most comprehensive, commercially untainted review of the dietary fat literature yet published." The key takeaways? Saturated fat of any kind—yes, including full-fat dairy and coconut oil—should be limited, and a Mediterranean diet is best for overall health. (NYT)
3. If you want to lose weight and keep it off...
You should admit how hard it is. A new study from Drexel University found that if we shift from a "You can do it!" mentality to one that recognizes the real challenges of losing weight, people demonstrate improved self-control. (Eureka Alert)
4. Should you be worried about getting a tapeworm if you eat sushi on the regular?
On a recent episode of the medical podcast This Won't Hurt A Bit, an ER doctor told the horrifying tale of a patient who got a 5-foot-6-inch tapeworm from eating sushi. So to avoid getting yourself in a similar situation, should you stop eating sushi? According to the doctor, as long as you're consuming high-quality sushi, you're probably fine. But if you want to be extra careful, tapeworms are most commonly found in salmon—so opt for tuna instead. (The Cut)
5. Your favorite fitness app might be the cause of a major military security breach.
The fitness app Strava is making headlines for unknowingly revealing the locations of military bases and personnel, including American forces in Iraq and Syria. Operating as a "social network for athletes," the app's map configurations presents what some are calling a possible security breach. (NYT)
6. To fight disease, spread the word.
A new study in the journal Epidemiology and Infection report examined the effectiveness of awareness-raising campaigns around diseases, including those that utilized posters, leaflets, and text messages to spread information. They found that awareness campaigns did succeed in increasing the public's understanding of disease risk and mobilized them to action. The most effective method? Face-to-face communication with family and friends. (Eureka Alert)