Your Skin Needs Hyaluronic Acid This Week
Our editors have independently chosen the products listed on this page. If you purchase something mentioned in this article, we may
earn a small commission
.
The secret to supple skin? Hyaluronic acid (also known as sodium hyaluronate, or HA for short). "It's immensely important," explains naturopathic doctor and best-selling author of Younger Skin Starts in the Gut, Dr. Nigma Talib. "HA is naturally found in our bodies and helps with everything from joint function and nerve conduction to liquidity in eyes and hydrated skin." Like a sponge, this powerful humectant can hold 1,000 times its weight in water—hence its nickname, the "moisture molecule." HA is responsible for maintaining plumpness and elasticity, a healthy microbiome and skin's barrier function, which helps protect against environmental aggressors—namely sun, wind, and pollution.
Healthy, youthful skin abounds with hyaluronic acid. But as we age, our body's natural reserve depletes. In fact, by the time we reach our 40s, we're down 50 percent, according to Dr. Talib. This contributes to dryness, fine lines, wrinkles, and loss of firmness and elasticity. The good news is that you can replenish HA through your skin care.
When applied topically, this superstar ingredient provides powerful anti-aging, hydrating, and soothing benefits. Whether you're struggling with fine lines, dryness, or sensitivity, incorporating hyaluronic acid into your daily routine is a must. From serums and creams to masks and supplements, there are plenty of ways to get your daily dose.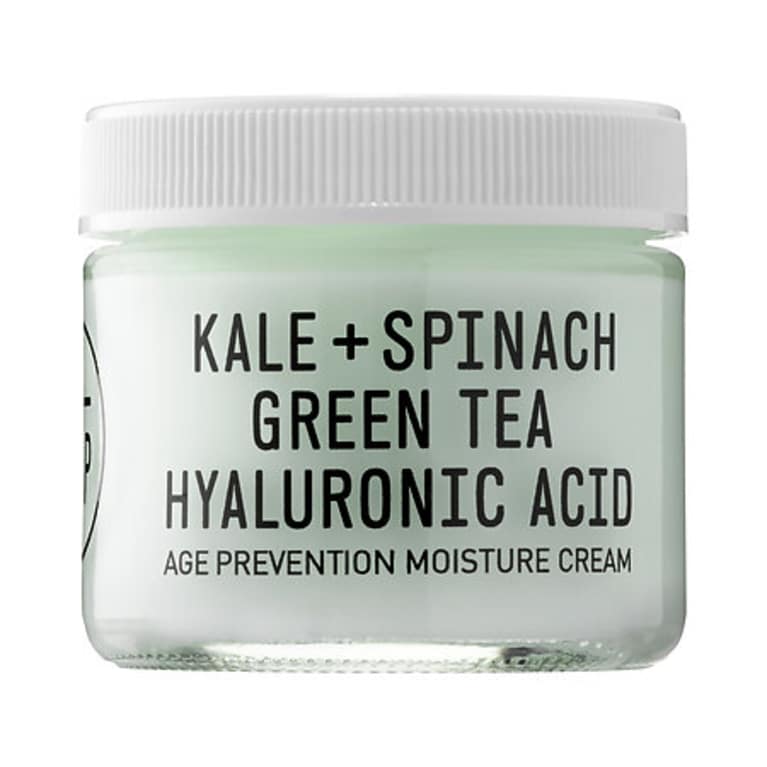 Talk about skin food! This antioxidant- and vitamin-rich recipe combines kale, spinach, and green tea to repair environmental damage and keep your face looking fresh. Last but certainly not least, crosslinked hyaluronic acid deeply moisturizes and improves elasticity. Youth To The People Kale + Spinach + Hyaluronic Acid Age Prevention Cream ($48)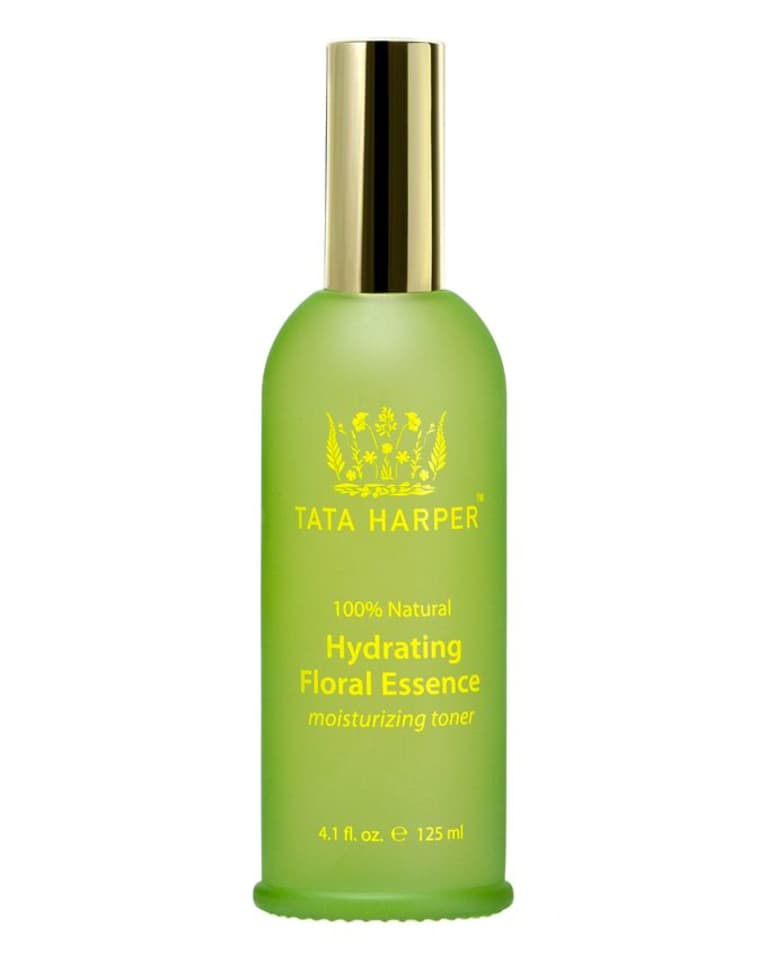 Simply spritz this lightweight mist to boost skin's natural hydration at home or on the go. A heavenly blend of bioidentical hyaluronic acid, gotu kola, and natural humectants leaves your complexion plump, firm, and ready for your close-up! Tata Harper Hydrating Floral Essence ($68)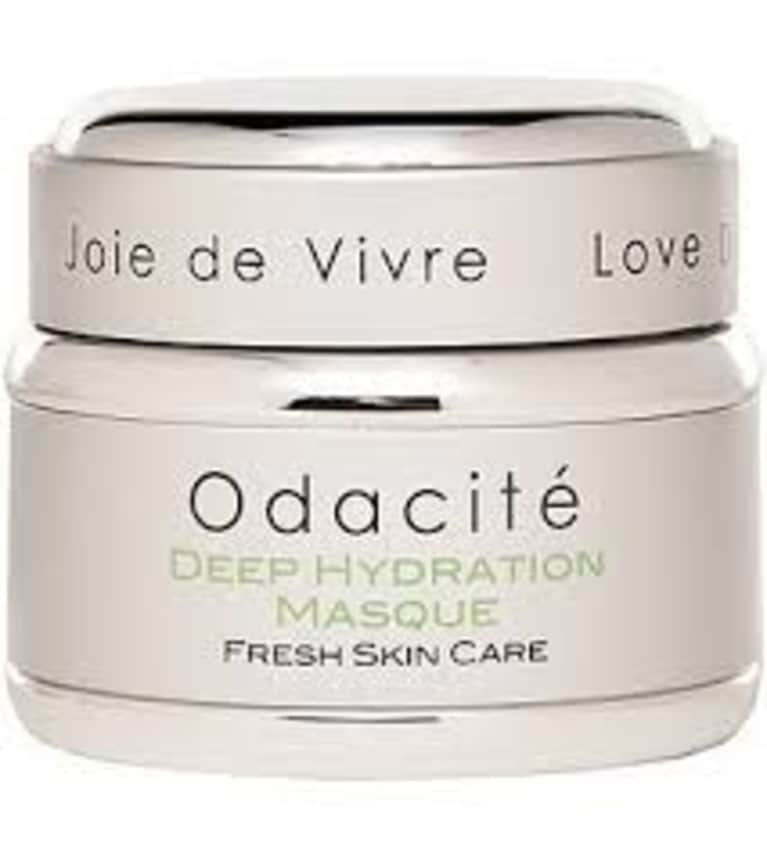 How do we spend our Sunday evenings? Kicking back with a scalp treatment and face mask. This skin savior combines nourishing olive and jojoba oils, free-radical-fighting vitamin E and tea extracts, calming lavender, and line-smoothing hyaluronic acid. In just 20 minutes you (and your complexion) will feel relaxed and rejuvenated. Odacité Deep Hydration Masque ($50)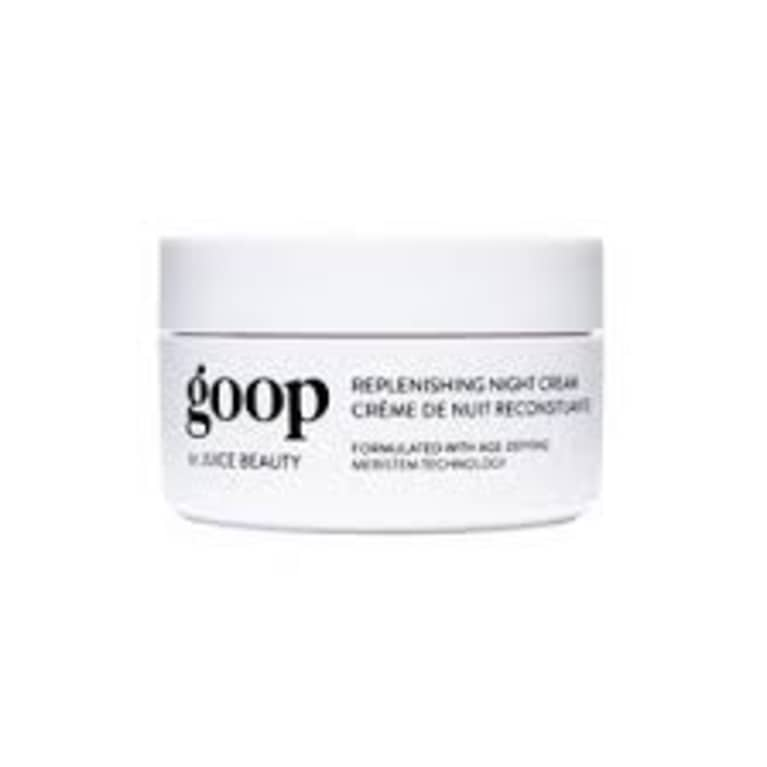 Want to wake up with bouncy, beautiful skin? Nothing beats this luxurious, highly active night cream. Sandalwood nut oil improves elasticity while linseed extract and hyaluronic acid moisturize, lift, and firm. And did we mention this all takes place while you catch some zzs? goop by Juice Beauty Replenishing Night Cream ($140)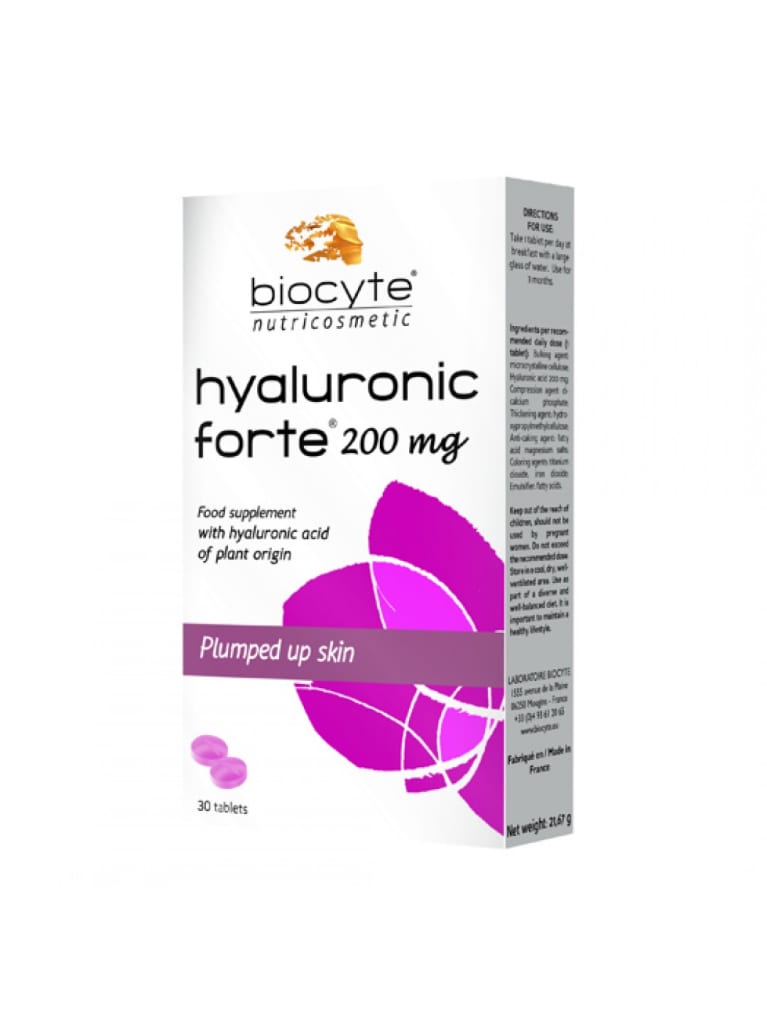 Yet another reason wellness enthusiasts and beauty junkies love French pharmacies! Finally available in the United States (exclusively at Ayla), Biocyte supplements contain a high concentration of plant-based HA to help stimulate the synthesis of collagen and hydrate from the inside out. They even help with dermatitis and eczema. While we won't call them magic, they're pretty darn close. Biocyte Hyaluronic Forte ($48)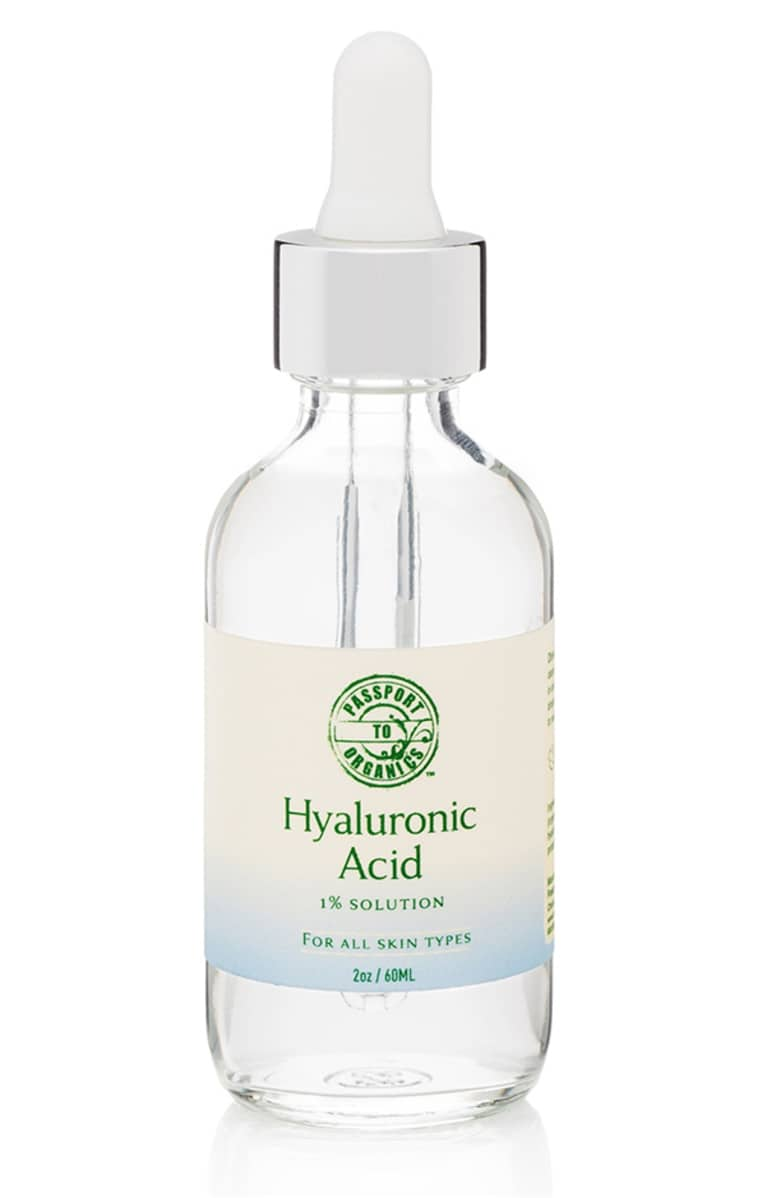 Pure, simple, and effective. Just the words we look for in our skin care. Formulated with 1 percent hyaluronic acid, in a base of organic aloe juice, this 98 percent organic serum is insanely hydrating and soothing. It's great for all skin types—and is a game-changer for winter-ravaged, sensitive, and mature skin. Passport to Organics Hyaluronic Acid Serum ($29)