4 Things You Need To Know Today (October 26, 2018)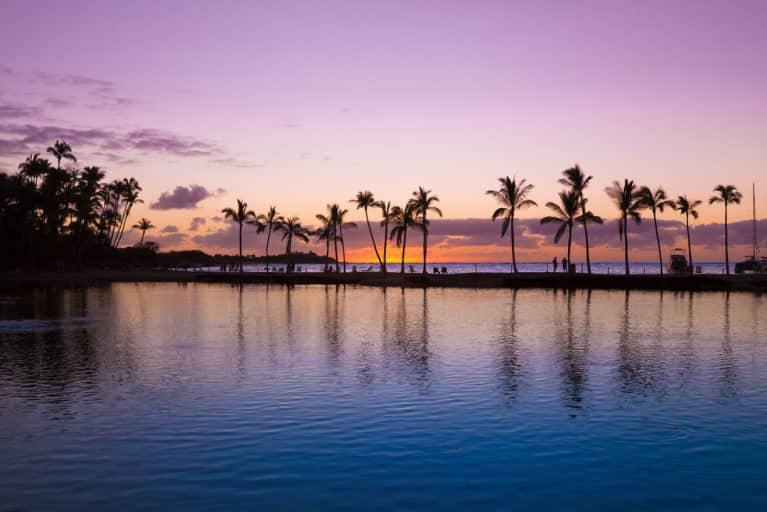 October 26, 2018 — 9:00 AM
1.
An ecologically critical island in the Hawaiian archipelago is now underwater, and the losses are immense.
A category 4 hurricane has completely wiped out an island in the Hawaiian archipelago—overnight. The 11-acre East Island, part of the French Frigate Shoals Chip Fletcher, was home to a large population of Hawaiian green sea turtles and an important breeding ground for endangered Hawaiian monk seals. Scientists say it may take time to assess the magnitude of this devastation, but the take-home message (according to Randy Kosaki with the National Oceanic and Atmospheric Administration): "Climate change is real, and it's happening now." (Civil Beat)
2.
It may be time to finally stop stressing for the sake of your memory.
A recent study in Neurology found that those with higher levels of cortisol (a stress hormone) had reduced memory and cognitive functioning. In women, high levels of cortisol were associated with lower brain volume. There is more research to come, but in the meantime, let's try to relax. (mbg)
3.
Europe does it better. Yesterday, the European Union voted to ban single-use plastic by 2021.
This vote is monumental as it will ban the sale of things like plastic cutlery, straws, and cotton swabs. It even bans supposedly environmentally friendly oxo-degradable plastics (bags, packaging, fast-food containers) that are actually toxic and fossil-fuel-derived. The comprehensive plan also asks tobacco companies to reduce plastic in cigarette filters 50 percent by 2025. This is a serious heads-up to other nations, and we hope they're listening. (Treehugger)
4.
The FDA just approved a new flu treatment called Xofluza.
Prevention is key for avoiding the flu and doing everything you can to keep your immunity up is your number one line of defense. If you do get hit though, your doctor may prescribe you Xofluza this year. What's special? All you have to do is take one pill one time and it may help shorten the intensity and duration. (Forbes)