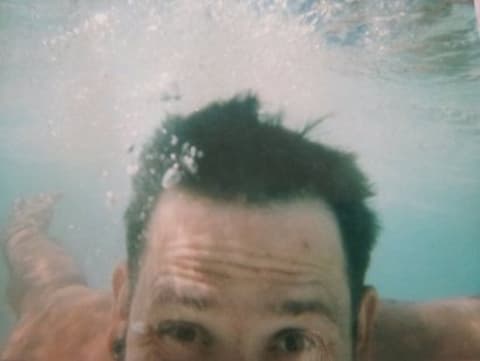 It was only two years ago when I felt completely and utterly broken. As I was growing into a woman, I began to finally get to know who my father was as a person. We instantly began to connect on a deep level. He became my very best friend. I knew I could forever trust him with anything. Then, one day my entire world crashed down. I received a phone call from my uncle, and he asked to talk to my mother. She slowly made her way into my room and wrapped her arms around me. With tears streaming down her face, she whispered, "He's gone, honey, he's gone." My dad had passed away in his sleep. I could not wrap my head around it, and I yearned to wrap my arms around him. My attitude towards the universe became extremely bitter. I lost all of my friends. I felt alone in the world. My spirit had become so dark; I felt as if I would never find light again. I developed an eating disorder, which definitely has taken its toll on me. It only worsened every existing problem.
Have you ever woken up, and it felt like a new day? Now, I know every day is a new day… But it truly felt like a new day, a new beginning, a new you? Well, I decided it was time to dig myself out of that deep, dark hole, and live… Not only for myself, but for my father, my mother, and my family. I had gone through talk therapy, but I found my true therapy through yoga. Through yoga I found my truth, love, soul, and happiness. After my first practice, I felt my spirit begging me for more. I continued to push and pull myself to my mat, and eventually, it was no longer a fight. The yoga studio became my second home. It became the one place where I could free my soul and mind, and be one with it all.
Advertisement
This ad is displayed using third party content and we do not control its accessibility features.
One night during practice, I lay in savasana and began to cry. I did not try to stop it; I just let the once-restricted river flow from my eyes. Embarrassed, I privately asked my yoga instructor if this was normal. She brought to my attention that we hold most of our stress and emotions in our hips. Throughout yoga practice, we practice a number of hip-openers, resulting in a release of emotion. Also, she told me that we become more aware of what we are feeling, we respect it, and we let go. All suppressed emotions are unleashed. This became the beauty of my practice; letting go. I was able to tap deep inside of my soul, and slowly work out the feelings that kept me down. I learned how to let my soul and body guide, instead of my ego and thoughts. Through my practice, I felt as if I became closer with the universe, the Divine, and most of all, my father. I began to notice that once beauty is found within, it is more visible on the outside. My destructive thoughts and eating habits had weakened. I learned how to help myself overcome my depression and eating disorder with yoga.
My relationship with yoga is a beautiful one. Yoga has taught me to love myself and to let go of things I cannot control. It has taught me that once a person's physical body has stopped growing, their soul has not. I learned that our souls live on, continue to grow, and reach higher and higher. I have fallen in love with yoga, because it has made me fall in love with myself.
Advertisement
This ad is displayed using third party content and we do not control its accessibility features.
Sex life in retrograde?
Your FREE Astrology Sex, Love and Attraction Guide.
Taurean Buhl
Taurean is a student at the University of Arizona in Tucson, Arizona. She is studying Pre-Med, and plans to graduate from a holistic medical school with her PhD in Naturopathy. She is committed to her yoga practice, and hopes to one day become a yoga instructor and help change lives. She believes in holistic nutrition for the mind, body, and soul. The array of cultures in the world has turned Taurean into a foodie. Taurean follows a vegan diet in respect for animals and her body. One day, she promises to make a difference in the universe and shift it for the better. You can find Taurean on Facebook at
facebook.com/taureanlynnbuhl
.