Love Animals? Here's How To Visit Them In the Wild Responsibly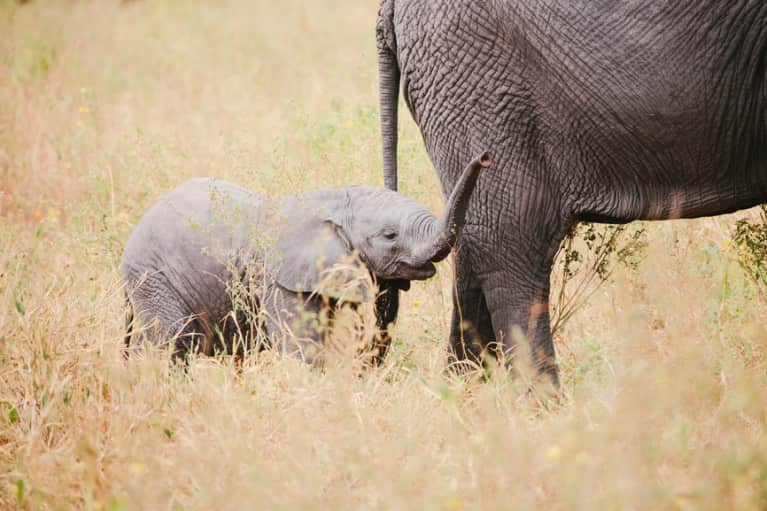 They've been depicted as Ganesh, the Hindu god of luck, children's book heroes like Babar and Dumbo, and the symbol of America's Republican Party. Elephants come up time and time again in mythology, symbolism, and popular culture as representations of strength, honor, stability, and tenacity. Weighing in at up to 13,000 pounds at heights up to 10 feet, it is little wonder that these mighty creatures have fascinated humans for centuries.
And wait, did you just say you can ride these animals? Where's my ticket? Sign me up! That's exactly what most people think when they shell out cash to ride elephants in places like Thailand. But there's more to this tourism industry than meets the eye.
The history of captive Asian elephants dates back thousands of years. In olden days, they were put to work transporting goods and troops during times of war. With the arrival of modern machinery, they became staples in tourism and entertainment industries—main attractions in circuses and riding zones. But the truth is that these elephants were designed to roam free and move naturally, not to be sat on all day and gouged by a bullhook.
It's questionable whether there is such a thing as "ethical" elephant rides.
That's because for such stoic, strong-looking animals, elephants actually have surprisingly weak backs. They can support around 330 pounds on their backs for just four hours a day. Throwing on two riders, a 50kg saddle, and a guide (or mahout) on their neck means that they're doing double time. Even worse, these animal are often drugged or beaten into submission in order to be well-behaved and docile. I could go on, but right now you are probably getting that sick feeling in the pit of your stomach because you know you have been on one of these tours or were considering it.
Now, before you put your head in the sand or drown yourself in guilt, I come bearing good news: Enter ethical elephant tourism. Every time you put your time and money into an initiative that adheres to high standards of care, you're sending a message to the locals that tourists care about the way these animals are treated. Here are the top five elephant-related activities that give you your gentle giant fix while contributing to the betterment of these animals' well-being.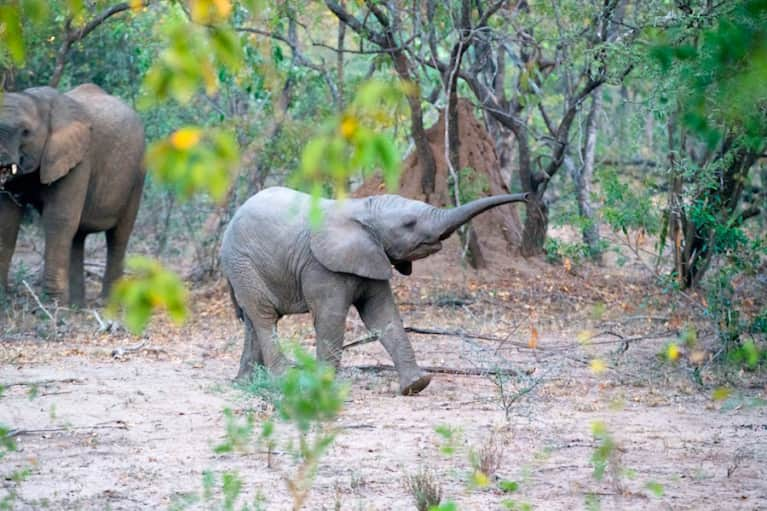 1. See elephants in their wild, native habitat.
Two great places to do this are Africa and Sri Lanka. You want to choose a safari that infringes on the elephants' natural behavior as little as possible. High volumes of noisy jeeps and rowdy tourists can disturb the elephants and cause them to become stressed or aggressive. For more information on how best to choose a more responsible safari, Elemotion is a great resource.
2. Visit an elephant sanctuary.
Sanctuaries give you the chance to bathe, walk, and interact with the animals as they make their way through the bush. Here's a list of the top elephant sanctuaries in Thailand.
3. Volunteer and make a difference.
Visiting not enough? Volunteer at an elephant sanctuary and do your part to nurture these majestic mammals back into a safe, healthy life. Not able commit to the full volunteering experience? Make a donation! Global Elephant Sanctuary provides myriad ways to help out, and donations are always welcome.
It's questionable whether there is such a thing as "ethical" elephant rides. But do you really need to ride one? Just seeing these magical creatures up close and personal should be enough. Like horses, elephants love pats. And hugs! Who else can say they've hugged an elephant?!
5. Listen to David Attenborough narrate the elephants.
Need your elephant fix but not in a position to visit them in real life? There is nothing like breaking up the monotony of everyday life with a David Attenborough documentary. I'd have him narrate me to sleep if I could!
Inspired to book your next (ethical) vacation? Here are a few destinations you'll love and five tips for making your voyage as sustainable as possible.