The Cult-Favorite Nontoxic Beauty Brand You Should Know About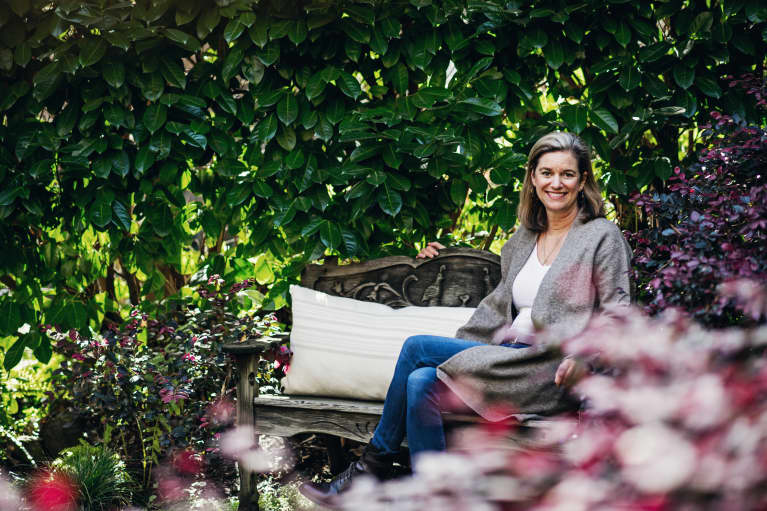 Our editors have independently chosen the products listed on this page. If you purchase something mentioned in this article, we may
earn a small commission
.
While some beauty companies excel in a single area—whether it's efficacy, planetary healing, or unwavering dedication to nontoxic ingredients—True Botanicals is a rare bird that pursues the best of all three equally. "We make decisions that haven't been easy, but they have been right," said founder Hillary Peterson about the brand's loyal cult following. "We genuinely are seeking to deliver meaningful results—without exposing our customers or planet to toxins. I think people can feel that."
Easier said than done. The brand has been building steadily since 2015, slowly and steadily winning fans with its rollout of green must-haves.
Peterson credits any success to bringing elements of her spiritual journey into her work life.
After getting diagnosed with thyroid cancer at a young age, she couldn't go back to products that, in her words, "interfered with well-being." Her realization ultimately led to the life-changing decision to start True Botanicals in 2015. A couple of years later, Peterson experienced another profound shift after a six-day silent women's meditation retreat at Spirit Rock. "We meditated most of the time, and it was excruciating at times. But there was a permanent shift in my perspective. The sky was bluer, and I was able to notice every little sound. It was extraordinary. It introduced me to my desire to be more present more often," she recalled. For Peterson, a mom of three who is still intricately involved in the day-to-day operations of a three-year-old company, a balance of being present and being productive are the key to her success. She said she notices increased creativity, deeper connections—which she said are a huge priority in her life—and is able to take in more of the day.
As part of her holistic regimen, she sees a body worker whenever she needs a "tune up," participates in a monthly women's circle, and sometimes works with a meditation teacher one-on-one. "The women's circle is so powerful. All we're doing is checking in on where we are and where we want to be," she said, but she's seen real results from this support and accountability.
Here's Hillary Peterson's skin care routine.
She and her team swear by misting all day, every day. "The value of misting became clear," she said, after she realized how much transepidermal water we lose during the day. Her morning routine is super simple, as she's focused on making a good breakfast for herself and her family and getting out the door to work.
First, she washes her face with a warm face cloth and no product. Then she spritzes her first mist of the day, following it with the Clear Oil—"Even though I'm 56, I'm still blemish-prone," she quipped—and tops it off with the Everyday Sheer Coverage SPF 20.
Her evening routine is slightly more involved. Starting with the Pre-cleanse Oil, followed by a cleanser (taking a page from the double-cleansing method widely adopted in K-beauty routines). Then she rinses, mists again, uses the Clear Oil again, and follows that with the Renew Serum pumped up with the Antioxidant Booster.
Weekly, she uses the lactic-acid-based Resurfacing Mask on her face, as well as the new Resurfacing Body Mask and Radiance Body Oil.
Of all the practices she's tried and advice she's heeded, these have made the biggest difference in her life.
These are the practical things she does when trying to get through a too-long to-do list, manage her energy, and continue to be her best self at home with her kids and at work:
Prioritizing: "Prioritizing is probably the most important thing that helps to make living 'in the moment,' possible."
Pausing for a few deep breaths. Whenever she starts to feel disconnected, Peterson returns to her breath.
Dead sea salt baths. Peterson swears by a nightly bath.
Her advice to her younger self is both pragmatic and spiritual, naturally:
Don't worry.
Spend your time on the things that bring meaning to your life.
Enjoy the moment.
Want an insider look at a super-trendy beauty brand? Hear what the founder of Drunk Elephant has to say about finding your passion.