Tap Into The Magic Of Spring With These Essential Oils

Neuroscientist & Psychologist
By Leigh Winters, M.A., M.S.
Neuroscientist & Psychologist
Leigh Winters is a neuroscientist, psychologist and natural beauty expert. She received her M.S. in Neuroscience and her M.A. in Clinical Psychology from Columbia University.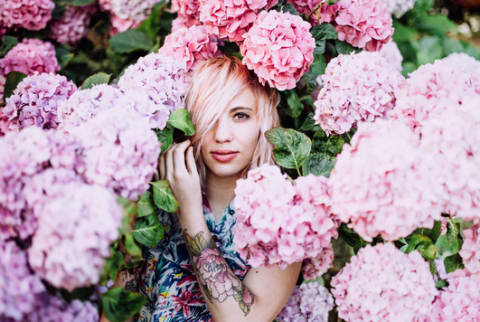 April 13, 2017
This upcoming week brought the first full moon of spring in the Northern Hemisphere. And what better way to welcome spring, awaken the mind to new creativity, and tap into higher consciousness than by using the power of scent? Below are six high-vibration essential oils, flower essences, and absolutes hand-selected for tapping into the magic of the season.
Advertisement
This ad is displayed using third party content and we do not control its accessibility features.
1. Rose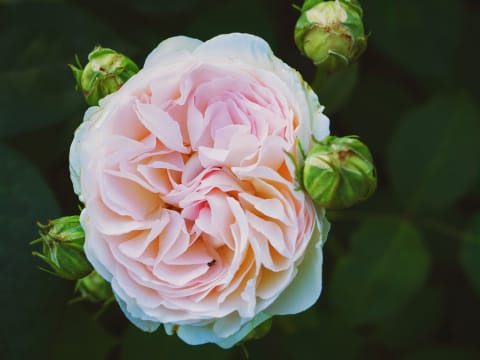 The pink full moon has Venus conjuncting with asteroid Chiron. Greek mythology tells the myth of Chiron, a centaur whose wounds allowed him to become a compassionate teacher of healing. Psychiatrist and psychoanalyst Carl Jung used mythical Chiron as the archetype for "wounded healer." Jung's concept of the wounded healer refers to each person's ability and need to consciously face wounds in order to transform them and ultimately receive their blessings. You can't heal what you can't feel. The pink full moon brings amplified sensitivity and perhaps the opportunity to acknowledge past trauma and hurt.
Ho-to: Give yourself permission to feel and be unconditionally loved. To do so, reach for rose as it energetically promotes the marriage of feeling and understanding. Since rose essential oil is very precious, using just a drop or two in a meditation blend can be a ritual to get in touch with your wounded healer.
Advertisement
This ad is displayed using third party content and we do not control its accessibility features.
2. Lemongrass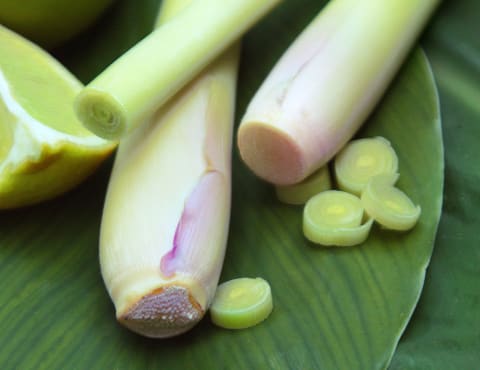 Springtime isn't only for flowers. Grasses grow too! Lemongrass essential oil pays homage to the pink full moon's alternate name, sprouting grass moon. This moon will likely prompt increased tension—people may get on your nerves and drive you mad as a result of the cardinal T-square tug-of-war. If you start to boil up in agitation, it may be best to give yourself some space. Lemongrass is a potent and natural insect repellent, which is great for this time of year when the bugs come out to play. But it also creates a protective boundary that not only wards off creepy-crawlies but also rebuffs toxic and negative energy.
How-to: Sometimes it's necessary self-care to create safe boundaries. Make a lemongrass auric room spray that doubles as a bug repellent. Add 7 drops lemongrass to an ounce of water in a spritz bottle. Shake to mix well before using. Feel free to add a few drops of patchouli or tea tree to better keep the bugs at bay and give you more than a single aromatic note.
Advertisement
This ad is displayed using third party content and we do not control its accessibility features.
3. Cinnamon Bark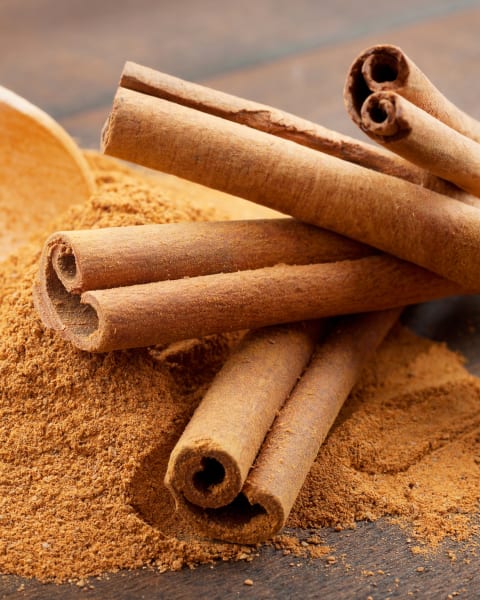 Cinnamon bark is an incredibly powerful oil that's not often topically used since its largest chemical constituent, cinnamaldehyde, can be a mucus membrane and dermal irritant. Cinnamon is one of the strongest antibacterial essential oils, so you might want to include it in some DIY spring cleaning products. But on a subtler energetic level, cinnamon inspires moving on.
How-to: As this full moon occurs in equitable Libra, just inhaling cinnamon from the bottle might be the inspiration you need to renew and restart harmoniously—in true Libra fashion. One whiff of it and you might feel encouraged to see another's point of view and be able to picture a situation from a new perspective.
Advertisement
This ad is displayed using third party content and we do not control its accessibility features.
4. Oleander Flower Essence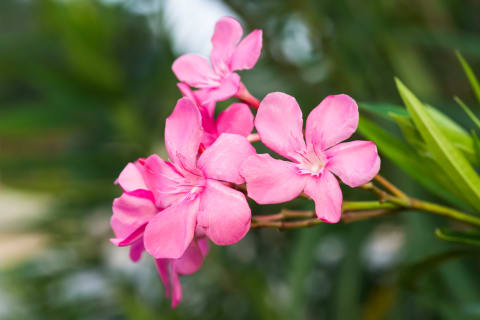 While this is not an essential oil, flower essences can also help set intentions and ritualize the moon cycle. Also known as the desert rose, oleander is one of the most common garden plants that's poisonous if ingested, but it's perfectly safe as a flower essence. This full moon intersects with many holidays and celebrations—Passover, Easter, and Hanuman Jayanti, to name a few. These holidays remind us to unplug and foster connections with ourselves, others, and our spirituality. Some even believe oleander represents the feminine face of a higher power. This flower essence can help us see the fine line between observing and judging. Oleander reminds us that we are spiritual beings having a human experience.
How-to: Take a deep dive with faith and strive to align with higher consciousness. Let go and embrace an easygoing attitude by adding one drop in a bottle of water that you drink throughout the day.
Advertisement
This ad is displayed using third party content and we do not control its accessibility features.
5. Pink Grapefruit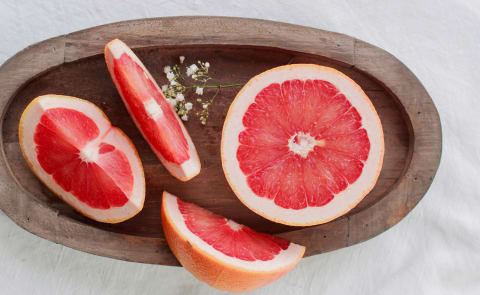 Keeping to the theme of pink-inspired oils, grapefruit is a personal favorite of mine. But, it's not only on this list because of its hue. Spring is a time when the earth reawakens and we uplift ourselves from the cold of winter. To energetically support this seasonal shift, citrus oils are must-haves to do the trick. The cheerful, sweet aroma acts as an antidepressant and is also great to stimulate psychic energy and lymph blockages.
How-to: Slough off winter with a grapefruit body scrub in honor of the pink full moon. Add 6 drops of ruby grapefruit essential oil and a dollop of jojoba into an ounce of dead sea salt and use when showering.
6. Pink Lotus Absolute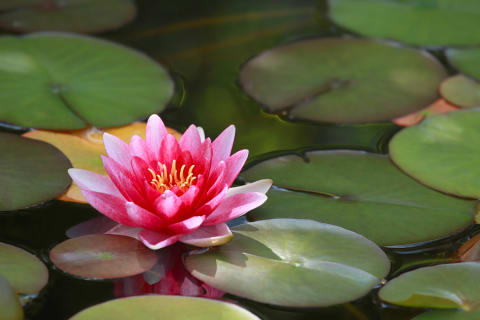 Like oleander flower essence, this is not an essential oil. This absolute promotes clarity and cultivates inward thinking, which is much needed when we ponder what the planets are up to. This full moon is joined by Mercury turning retrograde, which began on Sunday April 9. Mercury in retrograde has garnered much attention as of late, but take a deep breath—here's mbg's guide to help you navigate it. Retrograde occurs as the planet illusorily moves backward, which may cause communication and judgment issues. Take your time doing things and commit to finishing what you start.
How-to: Retrograde periods (and many full moons) offer the opportunity to stop and contemplate. Slow it way down! Just as the beautiful lotus flower rises from and continues to grow in muddy, miserable conditions, so can we. This absolute is very valuable, so just a drop is enough to reap the energetic benefits. Set the perfect tone for deep yin yoga by anointing your third eye and crown of head to celebrate the full pink moon with pink lotus!