Healthier Happy Hour: Citrus-Packed Agave Margarita
This margarita is packed with antioxidants to promote an oxygen-rich liver. Exercise your right to glow! The agave is great for giving you the energy that you'll need to get through your night ... or day. There is no judgment on the Taco Cleanse.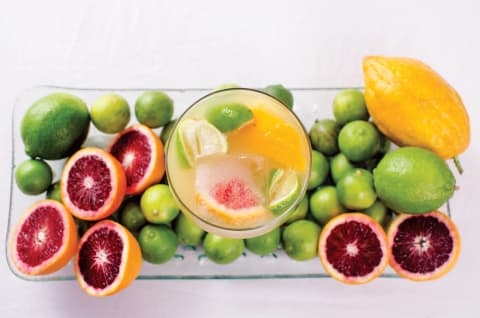 3 limes
1 small orange, quartered
¼ cup (60 ml) silver tequila
1 tablespoon agave nectar
Ice cubes
1. Quarter two of the limes and add them to a mason jar or cocktail shaker along with the orange quarters.
2. Muddle the fruit along with the tequila and agave nectar and pour over ice into a cocktail glass. If you like, you can strain out the orange and lime peels, but it isn't necessary.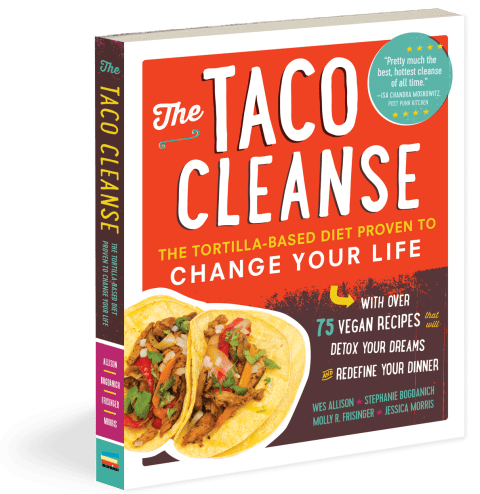 Stephanie Bogdanich
Stephanie Bogdanich, along with Wes Allison, Molly R. Frisinger, and Jessica Morris live in Tacotopia (Austin, TX) and are the authors of The Taco Cleanse. They introduced the Taco Cleanse at the 2013 Vegan Month of Food by eating tacos for breakfast, lunch, and dinner for 30 days.