The Superfood That 97% Of Us Aren't Getting (And Guys, It's In Pizza!)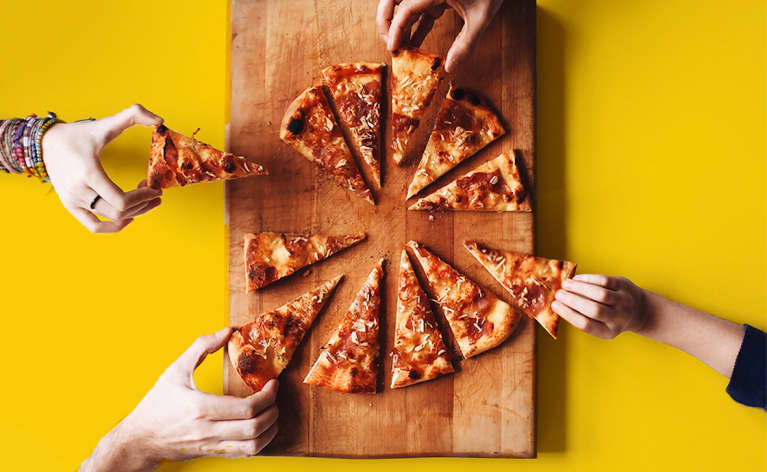 We're going plant-based, getting our probiotics from coconut yogurt, and dropping Manuka honey in our tea and MCT oil in our coffee like it's hot. But a staggering 97% of us aren't hitting the daily recommended intake for fiber—which is about 25 to 38 grams a day (from food, preferably)—in order to support a healthy digestive system.
Dietary fiber is essentially plant roughage from veggies, fruits, beans, grains, nuts, and seeds that our bodies don't digest. That's important because it keeps things moving along, detoxing our digestive system of the stuff that shouldn't be there, namely toxins, cholesterol, and waste. Fiber also keeps our sugar and our hunger levels in check—and studies have shown that getting adequate amounts of fiber can even reduce the risk of developing some serious chronic health problems, like heart disease and diabetes.
Instead, the average daily intake hovers around 15 grams a day—or about half the recommended amount—and for many it might be a matter of just eating more fruits and veg. Either way, we've rounded up some pleasantly surprising foods we're more than happy to dig into for the fiber fix.
Pizza dinner (no, seriously!)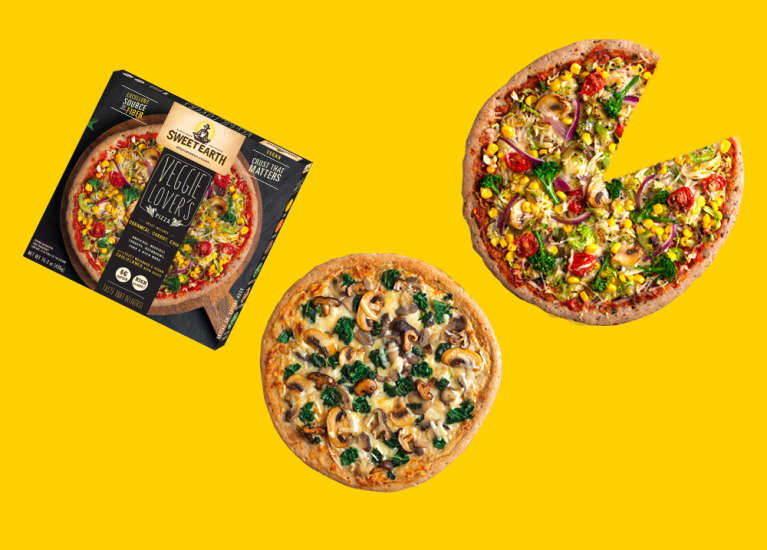 Pizza lovers (that's everyone, right?), rejoice! There's a legit reason to satisfy your pie craving tonight. Sustainable and organic food brand Sweet Earth's Foods bold frozen pizzas are the first high-fiber pizzas on the market. Plant-forward and bursting with flavor, these party pizzas combine fiber-rich superfoods (think cauliflower-herb sauce, vibrant veggie toppings and crusts fortified with psyllium and wholesome vegetables) for a solid dose of daily fiber and flavor. One serving of the Vegan Veggie Lover's holds 5 grams of fiber, or 20% or your recommended daily dose. Pick up these pies in the frozen aisle at Whole Foods Market, Target, Walmart, Publix, and more! Find a store near you.
'Gram on, avocado toast aficionados, but go for the whole or multigrain toast. It's one of the best sources of insoluble fiber (which helps keeps you regular), and its now-classic topping, the avocado, is rich in both insoluble and soluble fiber. A slice of multigrain toast has 3 grams of fiber, and half of an avocado holds around 5 grams of fiber. Max your intake by sprinkling fiber-forward toppings like pumpkin seeds and chia seeds. Other toasty ideas? Swap in cucumber slices (a large one has 2 grams), a fresh bruschetta of tomato (1 cup, chopped, clocks in at 1 gram), or simply pile on the veg. You've got a winning, fiber-full combo in your hands that's guaranteed to look yummy on the feed.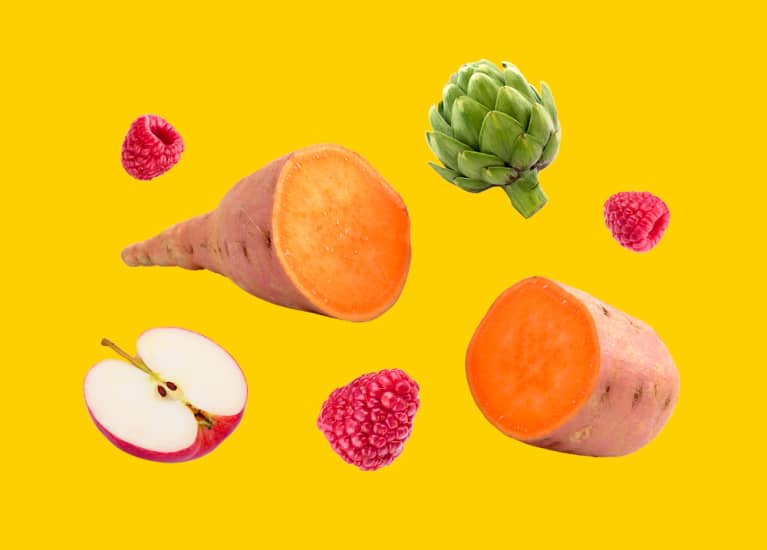 If you're going to munch during the day, you might as well fill up on a bit of fiber, which will help keep you satiated. Experts recommend going for raw foods for the most fiber bang for your buck, so if you've got a sweet tooth, reach for a cup of sliced apples (over 2.5 grams) or a handful of raspberries (4 grams per ½ cup).
You can also roast an artichoke (a large one is 8.7 grams!) with a little olive oil and salt, or double up your dose by spreading some hummus made from beans or chickpeas (1 gram per tablespoon) on a baked sweet potato (a medium one is about 3.6 grams). Though if you're short on time, a way easier snack route is the Mini Meals from Sweet Earth—specifically the Moroccan Empanadas.