5 Things You Need To Know Today (February 8, 2018)
Contributing Wellness & Beauty Editor
By Lindsay Kellner
Contributing Wellness & Beauty Editor
Lindsay is a freelance writer and certified yoga instructor based in Brooklyn, NY. She holds a journalism and psychology degree from New York University. Kellner is the co-author of "The Spirit Almanac: A Modern Guide to Ancient Self Care," with mbg Sustainability Editor Emma Loewe.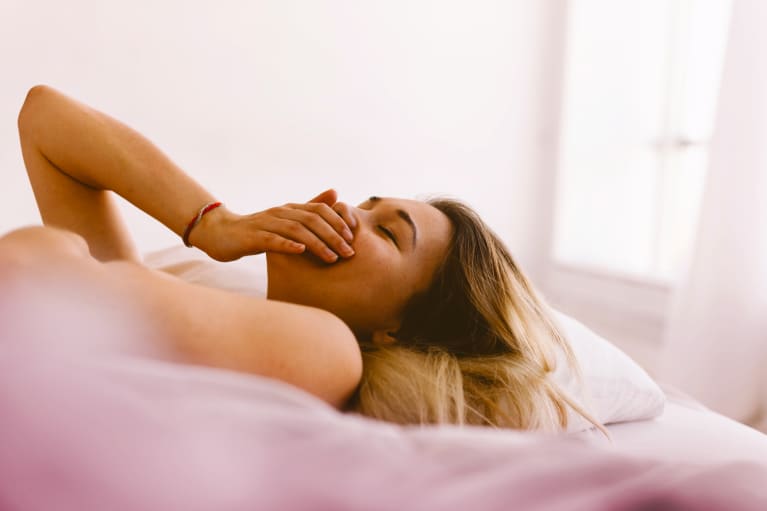 1. When it comes to arousal, women have some interesting patterns.
According to a new brain scan study, heterosexual women are almost equally aroused by erotic stimuli featuring men as they are by erotic stimuli that feature women, further proving that female arousal is a particularly complex issue. "Our interest in this topic came from previous research looking at physiological measures of sexual arousal. Surprisingly, women have tended to show substantial arousal to both male and female sexual stimuli, regardless of which sex they prefer," study author Adam Safron of Northwestern University explained. (PsyPost)
2. And the super-sustainable state award goes to...
Oregon just received a $48 million loan to build six new giant solar panel farms. If all goes according to plan, they will power 11,000 homes and businesses and help the state move toward its goal to get half its energy from renewables by 2040. (Grist)
3. Workout retreats just got a whole lot buzzier.
The latest accommodation in travel? A vacation centered around well-being—people don't want to give up their workouts when they travel, and an increasing number of people are booking wellness-oriented trips. Retreats are selling out at record-high numbers as a go-to vacation option for everybody. (WSJ)
4. Are safer personal care products on the way?
Senators Susan Collins and Dianne Feinstein have put forth The Personal Care Products Safety Act 2, which would establish a review process for ingredients used in personal care products in the United States. It would require the FDA to look at all available information on particular chemicals to determine whether they are safe. Finally! (JAMA)
5. People who have acne are more likely to be depressed.
The study, published in the British Journal of Dermatology, followed people for 15 years—some had acne; some did not. Research found that the likelihood of developing depression was higher in people with acne, specifically young women of high socioeconomic status, indicating that societal norms may be to blame. This is exactly why we need more skin positivity in 2018. (NYT)