Facial Steamers: How They Help Skin, Cautions + The 5 Best To Try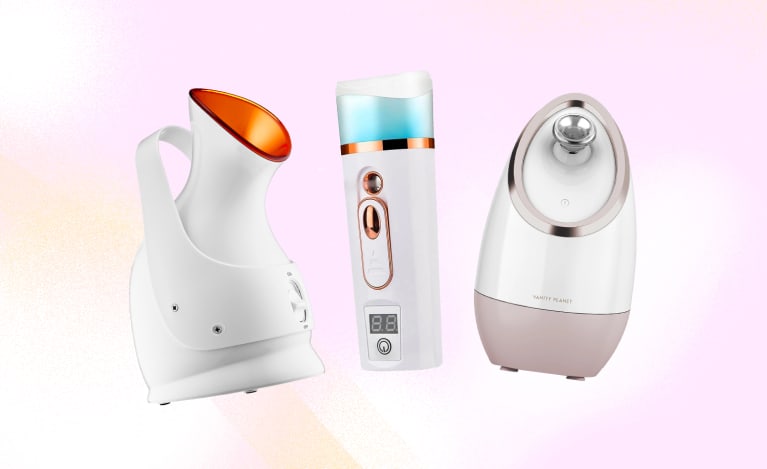 Our editors have independently chosen the products listed on this page. If you purchase something mentioned in this article, we may
earn a small commission
.
If you've ever made your way to an esthetician's office or spa, you likely know there's one thing nearly all facials have in common: a steamer. As you lie down, ready to have your skin tended to with masks, peels, and perhaps extractions, soon there's a gentle, warm mist wafting over your face—lulling you into relaxation.
But a facial steamer isn't purely a sensorial experience, it turns out. There's a reason skin care experts use it as they work on your face.
What is a facial steamer, how do you use it, and what else do you need to know? 
"Steaming the face can temporarily dilate the muscles around our pores and make it potentially easier to remove blackheads but also increases blood flow to the face and may enhance penetration of topically applied ingredients and products," says Rachel Nazarian, M.D., of Schweiger Dermatology Group in NYC.
Of course, not all good things are great all the time—or for all people. In fact, be mindful of how you use it as well as if you have the right skin for it. For one, if you use it too much, "the chronic flushing of facial skin can result in the accumulation of broken and dilated blood vessels, leading to a mottled and ruddy complexion over time," Nazarian notes. Not to mention for some with already easily irritated skin, "it can also trigger the inflammatory cascade in the skin for many people, flaring conditions such as rosacea and even acne," she says. Finally, it's often used prior to extractions when used in a professional setting—however, you should never perform extractions at home.
OK, so knowing all this—you can try it at home if you choose a quality steamer and use it responsibly: Limit your use to about once a week as tolerated ("Once a week is probably a good start," cautions Morgan Rabach, M.D., a board-certified dermatologist and cofounder of LM Medical in NYC. "Steaming too much can strip skin of natural oils too much and overdry"), use after washing on freshly cleaned skin, and always follow with a hydrating cream or active to seal in the moisture.
Dr. Dennis Gross Skincare Pro Facial Steamer
A professional-quality steamer, ready-made for at-home use. Dr. Dennis Gross Skincare is known for their high- quality skin care tools, and this one is no exception. We love it for its sleek design that perfectly aims the mist right at your face—not to mention the micro-droplet technology means a superfine spray.
Pro Facial Steamer, Dr. Dennis Gross Skincare ($149)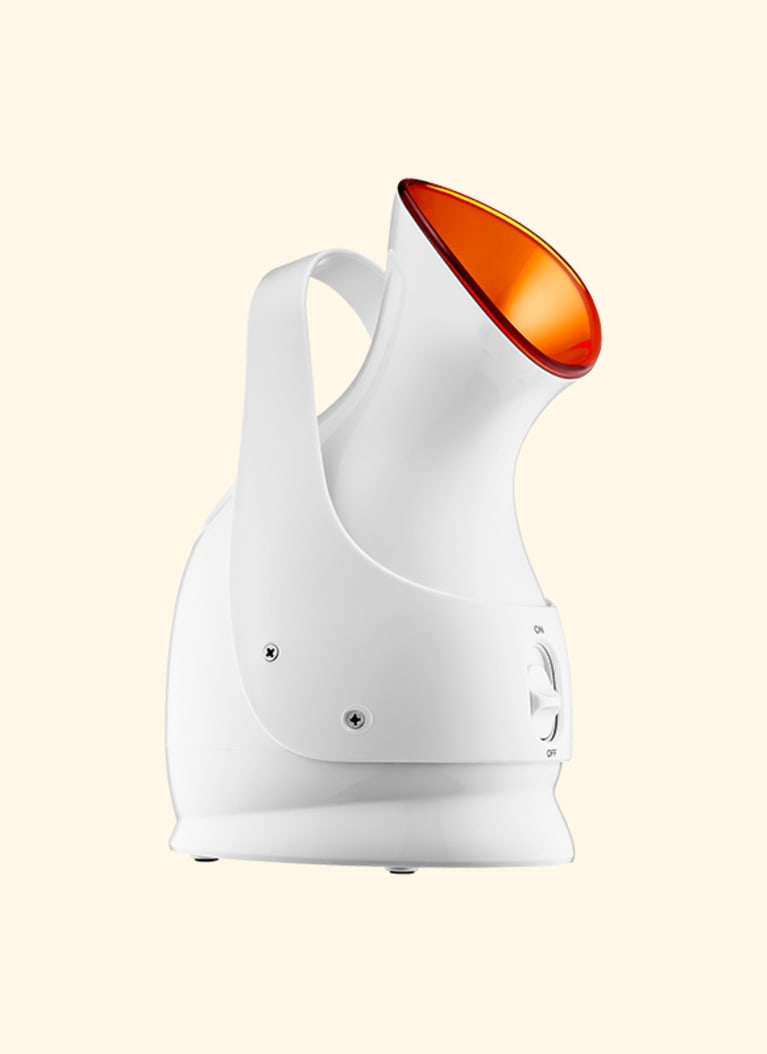 mindbodygreen
Via Skin Nano Face Steamer
Keep things handheld and portable with this smaller steamer. Not only is it equipped with microsteam technology and water storage to last up to 120 seconds (the perfect onetime-use amount), but it has a USB charger and—get this—a doc that you can charge your phone with.
Nano Face Steamer, Via Skin ($29)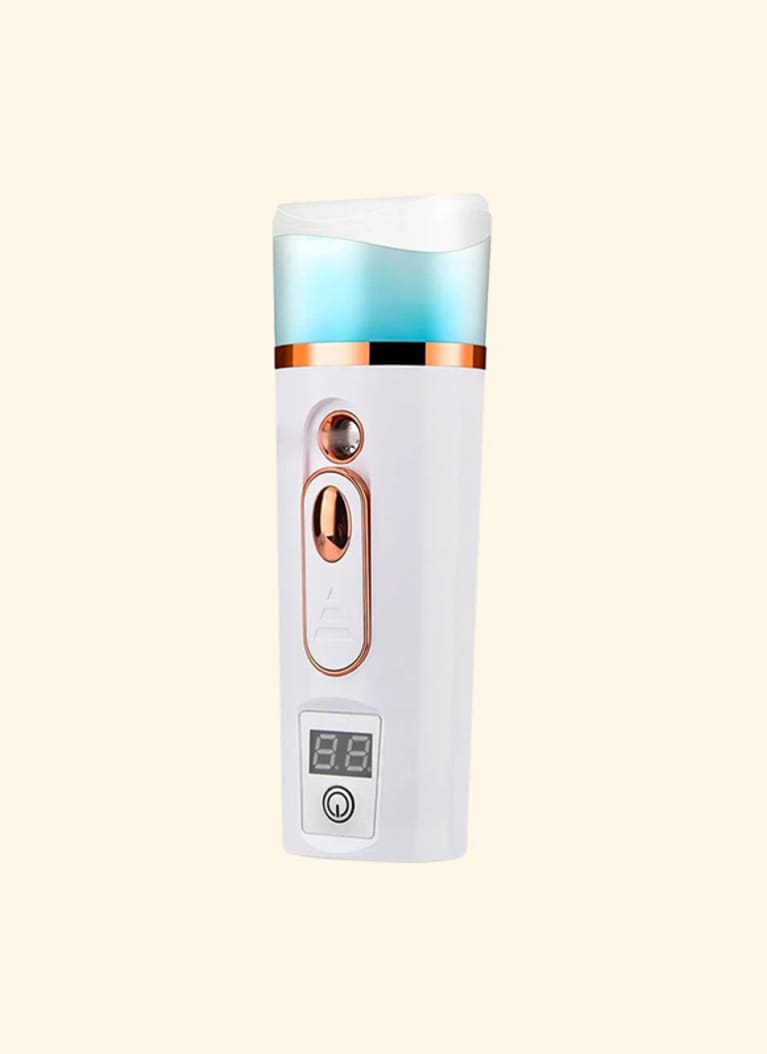 mindbodygreen
Vanity Planet Aera Facial Steamer
A sleek option that, not for nothing, comes in both rose gold or tan so you can match your bathroom aesthetic (aka, you'll feel just fine keeping this displayed on your vanity). You can also add a few drops of your favorite skin-safe essential oil to really make it feel like a spa.
Aera Facial Steamer, Vanity Planet ($60)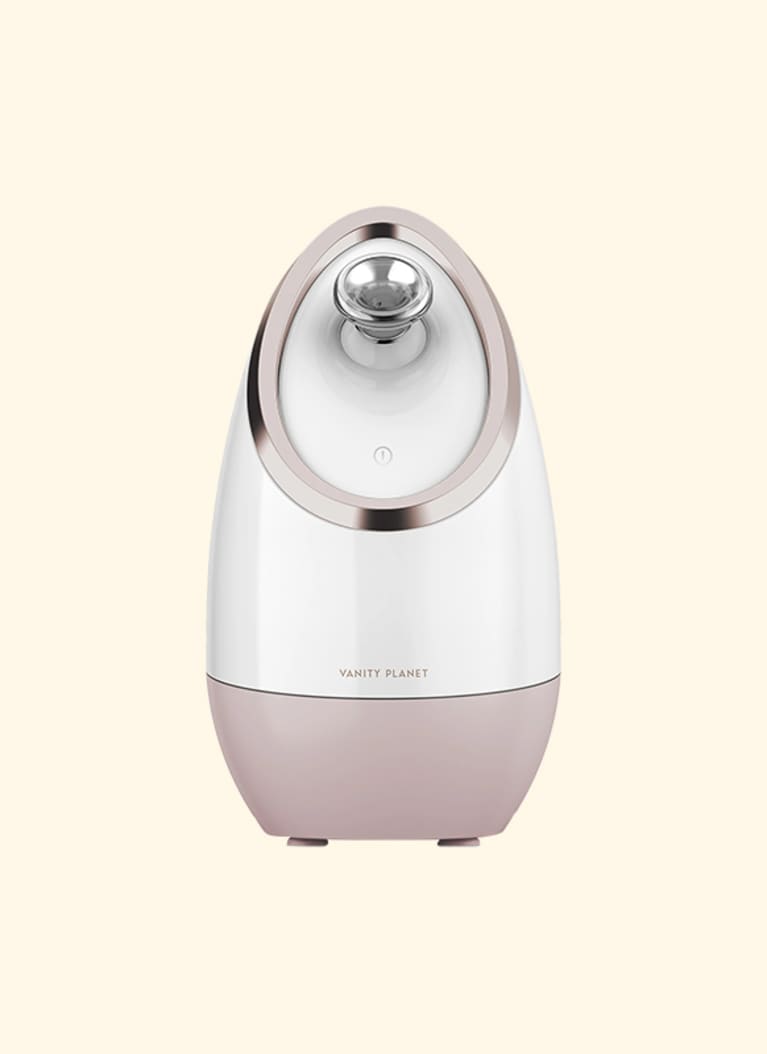 mindbodygreen
Beauty Tools NYC Pro Cleanser Facial Steamer
Another high-end professional option that's oh-so-easy to use. Fill it up with distilled water, switch it on, and relax in front. And the bright fuchsia top? That's all fun.
Pro Cleanser Facial Steamer, Beauty Tools NYC ($149.99)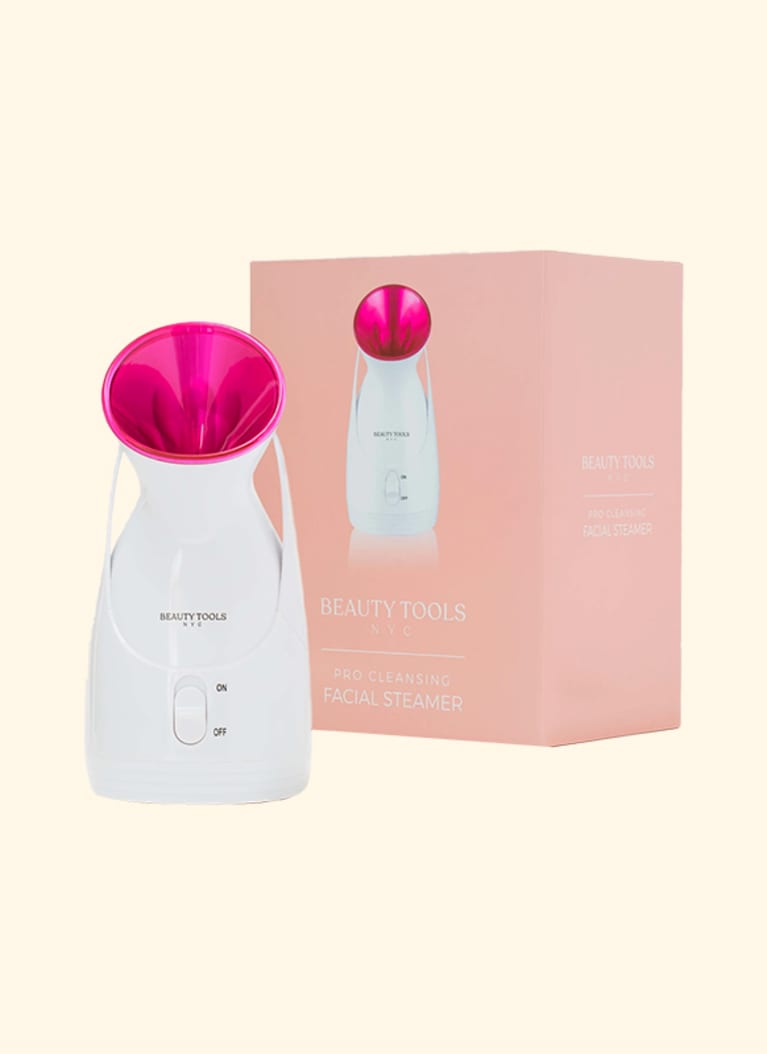 mindbodygreen
Conair True Glow Moisturizing Facial Sauna System
If you still want a full-size steamer, at an affordable price, here's your best bet. The brand, known for its hair care tools, also makes this easy-to-use option. Not to mention the top contraption's design keeps the steam directly targeting the face. Last but certainly not least, it comes with a facial brush as well.
True Glow Moisturizing Facial Sauna System, Conair ($44.99)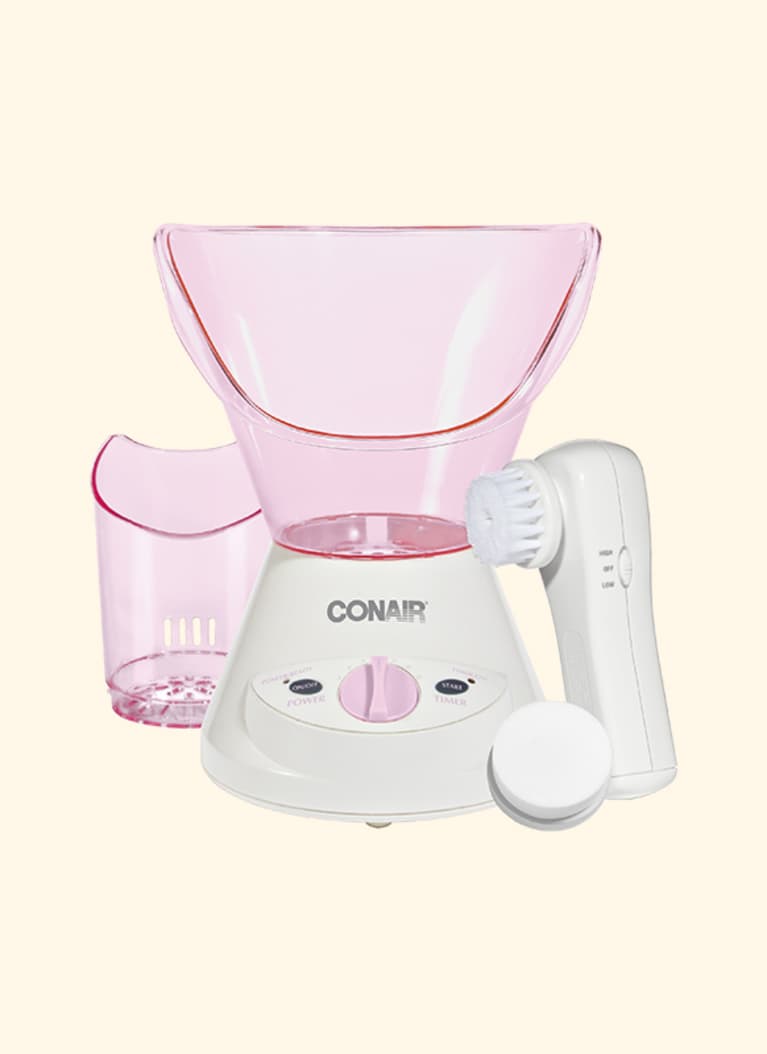 mindbodygreen