Um, Avocado Butter Exists & You're Going To Be Addicted To It
Written by
Caroline Muggia
Leigh Weingus is a New York City based freelance journalist writing about health, wellness, feminism, entertainment, personal finance, and more. She received her bachelor's in English and Communication from the University of California, Davis.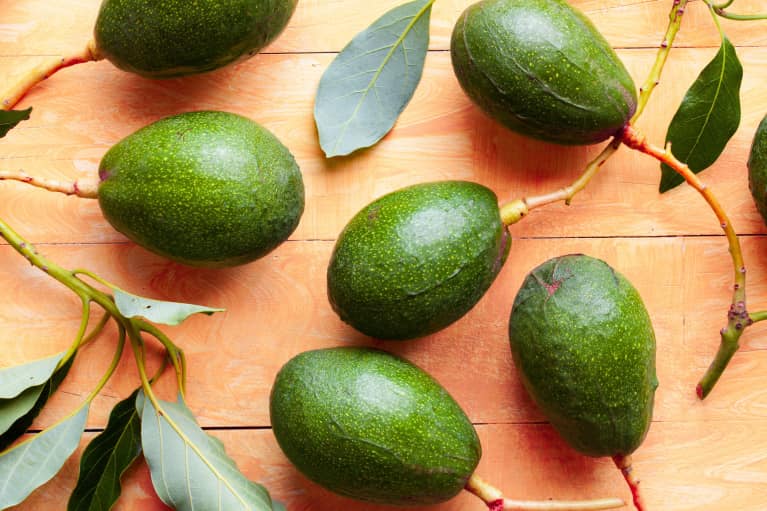 Our editors have independently chosen the products listed on this page. If you purchase something mentioned in this article, we may
earn a small commission
.
People love avocados. From toast to smoothies to even pickling (yep), this fruit is famous for being a good source of monounsaturated fat, which is a brain-boosting healthy fat, and they are packed with stress-reducing antioxidants and vitamins. They also happen to be delicious.
If you're looking for new ways to incorporate more avo into your life, consider avocado butter as your next foray into this fruit's fold. It's creamy and flavorful, and you're still getting those healthy benefits. (Still not convinced? Here are nine reasons you need to jump on the avo-train.)
Noelle Tarr, nutritional therapy practitioner, and Stefani Ruper, expert on the paleo diet for women, share their favorite egg-free, nut-free avocado butter recipe in their new book Coconut & Kettlebells: A Personalized 4-Week Food and Fitness Plan for Long-Term Health, Happiness, and Freedom. The best part about it? It always fits in. Spread some on toast in the morning or melt it on cooked vegetables at dinner.
And who knows, avocado butter could very well be the next almond butter.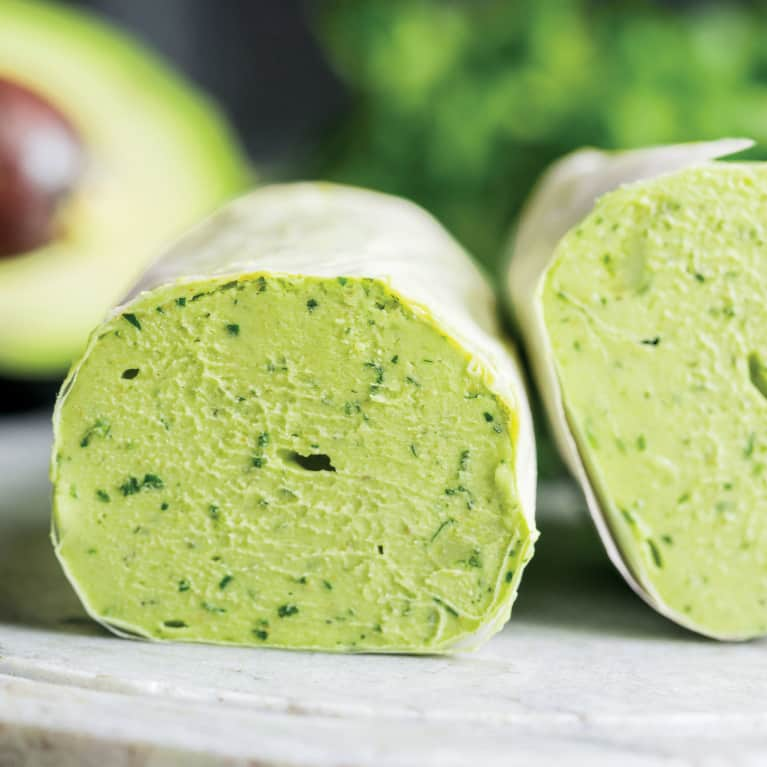 Makes 6 servings
Ingredients
1 medium avocado, halved, pitted, and peeled
¼ cup unsalted ghee, at room temperature
1 tablespoon fresh lime juice
1 garlic clove, minced
1 tablespoon chopped fresh cilantro
1 teaspoon chopped fresh parsley
½ teaspoon ground cumin
¼ teaspoon sea salt
⅛ teaspoon freshly ground black pepper
Place all the ingredients in a food processor and blend until smooth
Put the mixture on a sheet of parchment paper and form it into a log shape. Roll the parchment paper around the mixture and trim excess paper.
Refrigerate the log until it solidifies, 3 to 4 hours.
To serve, unwrap the parchment paper and cut the log into slices. Store leftovers in an airtight container in the refrigerator for up to 3 days.