This 4-Ingredient Healthy Dessert Will Satisfy Your Sweet Tooth & Make Your Skin Glow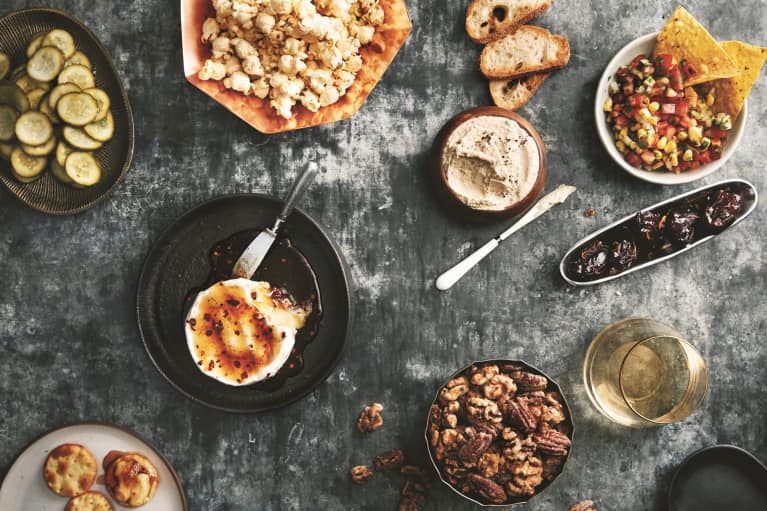 Good food doesn't have to be complicated—that's blogger and former food director of Chatelaine magazine's Claire Tansey's perspective. In her new book, Uncomplicated, she breaks down the basics of making healthy food simply, using smart cooking techniques and innovative flavor combinations.
This dessert takes a base of Medjool dates, which are fatter and more caramel-like than their Deglet counterparts, and gently warms them to bring out their sticky-sweetness. "Flavoring them with orange and salt balances their sweetness," Tansey says, and it doesn't hurt that the orange zest is rich in flavonoids and actually higher in vitamin C than orange flesh, and the extra-virgin olive oil adds additional anti-inflammatory, skin-glow-inducing benefits.
Warm Dates With Orange Zest and Olive Oil
6 Medjool dates
2 tablespoons extra-virgin olive oil
Zest of 1 orange
Flaky sea salt, such as Maldon
Remove pits from the dates while keeping the dates as whole as possible.
Heat the olive oil in a medium frying pan over low heat. Add the dates and cook, gently stirring from time to time, until just barely warmed through, 3 to 5 minutes. (They burn easily, so pay close attention.)
Transfer to a serving platter. Sprinkle with orange zest and salt.
Based on excerpts from Uncomplicated by Claire Tansey, with the permission of Penguin Random House. Copyright © 2018.