This Gooey Caramel Sauce Has A Secret, Protein-Packed, Blood-Sugar-Balancing Ingredient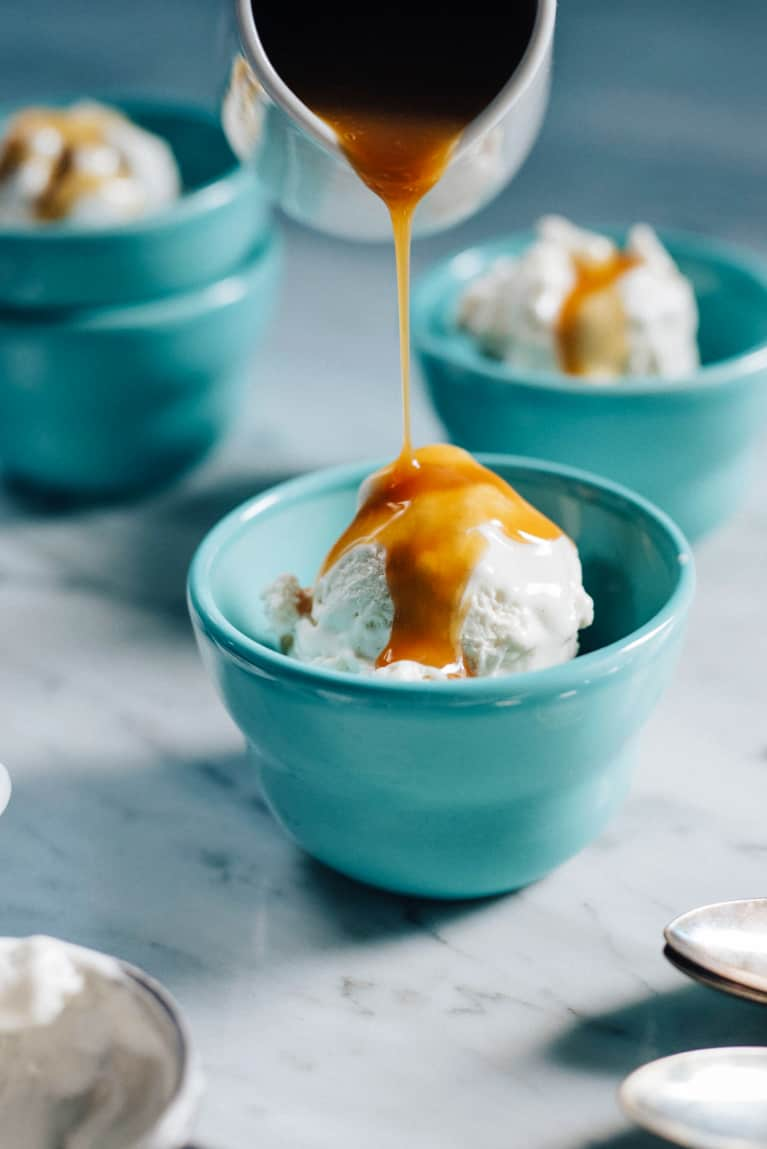 Our editors have independently chosen the products listed on this page. If you purchase something mentioned in this article, we may
earn a small commission
.
It's no secret that we're obsessed with chickpeas. We use them for quick and easy dinners and even deep-dish chocolate cookies—but we've never seen them like this before. In their new book, The Chickpea Revolution, blogger Heather Lawless and nutrition expert Jen Mulqueen share 85 ways to make the legume the star of your plate, including this ingenious caramel sauce. The chickpeas add a dose of protein and fiber that will help keep your blood sugar stable, making the sauce the perfect treat to put on everything from ice cream to apple slices. As the authors say, "This way you never need to think 'should I put caramel sauce on this?' because the answer is yes. Yes, you should."
1 cup full-fat canned coconut milk, room temperature
¾ cup coconut sugar or brown sugar
¼ cup chickpeas cooked or canned
¼ teaspoon coarse sea salt
Place all ingredients in the blender, and blend until smooth
Pour mixture into pot over high heat and bring to a boil.
Reduce to medium-low medium heat and simmer for about 15 minutes, until caramel has thickened, stirring occasionally. It should be sticking to the back of your spatula or spoon.
Remove pan from heat. Allow to cool slightly for 10 minutes, then transfer to an 8-ounce Mason jar with a lid. Place in fridge to thicken for at least 2 hours.
To use, simply remove from fridge and pour over anything you want.
Based on excerpts from The Chickpea Revolution by Heather Lawless and Jen Mulqueen, with the permission of Skyhorse Publishing. Copyright © 2018.