Perfect Weekday Breakfast: Coconut, Chia & Blueberry Parfait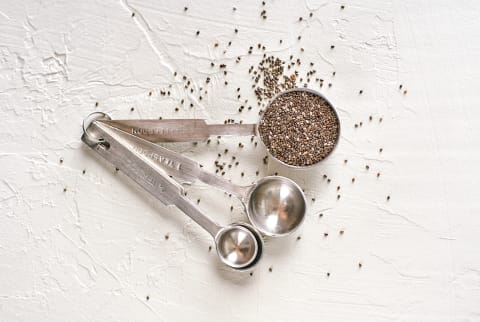 Image by Suzanne Clements / Stocksy
May 28, 2014
This is the perfect way to start the day. Not only is it gorgeous looking but it's also full of goodness to give you all you need for an amazing day.
You've got good fats and your essential fatty acids with the avocado, the coconut and the chia seeds, and you also have a good dose of antioxidants with the blueberries.
Coconut, Chia, Avocado & Blueberries Parfait
2 Tbsp. chia seeds
About 1/4 cup of your favorite milk
1/2 avocado (peeled and diced)
1 Tbsp. desiccated coconut
About 3 Tbsp. coconut (or natural) yogurt
1 Tbsp. maca powder
1 handful blueberries
Mix the chia seeds and milk in a tall glass. Leave that for a minute, until the chia seeds have absorbed the milk.
Top up with some diced avocado, then with the desiccated coconut, then the yogurt and then the maca powder.
Finish with the blueberries on top and enjoy.
Want more recipes like this? You can download your free copy of my Healthy & Happy People recipe book here.

Pauline Hanuise
Holistic Health Coach
Pauline Hanuise is a certified Holistic Recovery & Health Coach and one of Cosmopolitan's top 5 women in health and wellness. Having recovered from 15 years of struggles with full-blown bulimia, she is now helping women making peace with food. Get her FREE email coaching series to stop binge eating here.