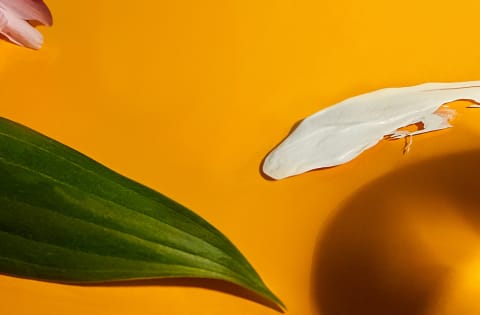 These Are The Best Hydrating Moisturizers For Your Skin Type
SPONSORED BY

It's the dead of winter and your skin is dry, flaking, red, and overall not having a great time. You need a moisturizer, but don't know where to start. Cue information overload. Everyone has a recommendation for you, but what is best for your own skin type? Finding the right moisturizer for you can feel a touch overwhelming—sure, there's a product for every skin type under the sun, but who has time to navigate all of that? We've partnered with Sephora to help break it down for you. Earlier this month we co-hosted our second Supper Series event all about the importance of hydration in our wellness routines, from the importance of self-care, to water conservation to hydrating your skin.
Hydrated skin is the foundation for everything from a glowing complexion to smooth make-up application!
That's where Sephora comes in. Hydrated skin is the foundation for everything from a glowing complexion to smooth make-up application! It's true that your skin care regimen will change by the season. Drier, colder air often means that the skin needs an extra surge of moisture.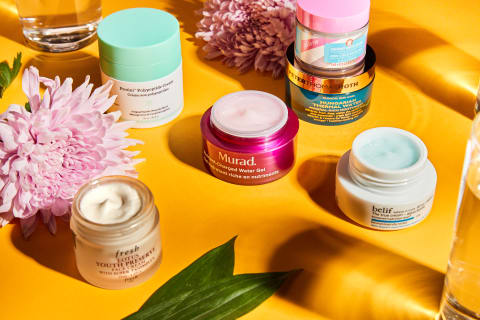 Here's a map to help you navigate the trendiest moisturizers on the market for your winter skin needs:
Skin Type: Combination Skin
Protini™ Polypeptide Cream
$68
Try: Drunk Elephant's Protini™ Polypeptide and breathe new life into your tired skin. This protein-packed moisturizer can improve the look of skin's texture, tone, and firmness. The formula features peptides and pygmy waterlily to moisturize, replenish, and restore skin to a healthy-looking state. Think of it as a protein-rich smoothie for your skin.
Skin Type: Oily Skin
The true cream - aqua bomb
$38
Try: belif The True Cream - Aqua Bomb. This best-selling lightweight hydrating gel cream is perfect under makeup and fast to absorb. The key ingredient is lady's mantle, an antioxidant-rich herb that can help reduce the appearance of pores. Fun fact: women in medieval Europe used dew from lady's mantle to clarify and smooth their skin. This hydrating gel can be used as a 10-minute emergency moisture mask! Apply generously to skin and pat off using a tissue after 10 minutes.
Hello FAB Coconut Water Cream
$34
Try: First Aid Beauty Hello FAB Coconut Water Cream, which is a super lightweight gel that is oil-free and non-comedogenic (AKA it won't clog your pores!), but still contains the many benefits of coconuts.  Nutrient-rich coconut water helps to hydrate, replenish, and protect the skin. It dries with a "powder finish," so it's a great primer for makeup, and it protects your skin from environmental stressors. This moisturizer is also free of artificial fragrances, which is perfect for those with sensitive skin.
Skin Type: Dry Skin
Hungarian Thermal Water Mineral-Rich Moisturizer
$58
Try: Peter Thomas Roth Hungarian Thermal Water Mineral-Rich Moisturizer. This moisturizer harnesses the power of botanicals and mineral-rich water from Hungary's Carpathian valley to nurture and hydrate skin with vital nutrients. Rosemary extract helps to restore the skin's moisture, while beech tree-and peony extracts work their magic to improve the look of fine lines, wrinkles, and firmness.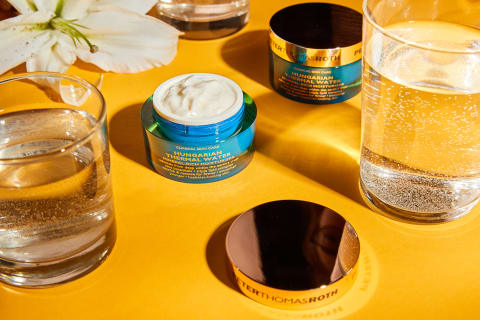 Age Reform Nutrient-Charged Water Gel
$60
Try: Murad Nutrient-Charged Water Gel. This water gel locks hydration into skin and increases retention for up to five days (tested after three weeks of continuous use). The formula smooths and plumps the look of fine lines and wrinkles. Dryness is one of the main causes of exaggerated wrinkles, so hydrating the skin with a water gel equipped with peptides, vitamins, and minerals like this one can pep it up big time.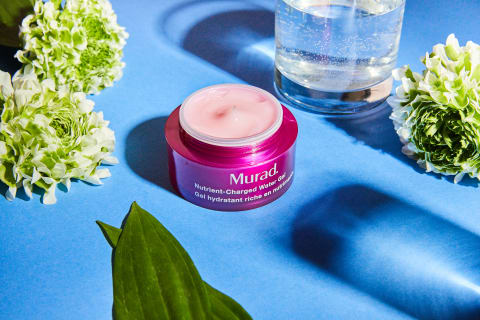 Skin Type: Normal Skin
Lotus Youth Preserve Face Cream with Super 7 Complex
$45
Try: Cult-favorite, Fresh Lotus Youth Preserve Face Cream with Super 7 Complex. This universal moisturizer hydrates and fights those first signs of visible aging. It's formulated with a blend of ingredients from Lotus Flower Extract and Vitamin C—their antioxidant properties can defend against environmental damage—to Fig and Hibiscus Fruit Extracts that can hydrate and smooth the skin. Apply to clean skin, morning and night for soft, supple and radiant skin.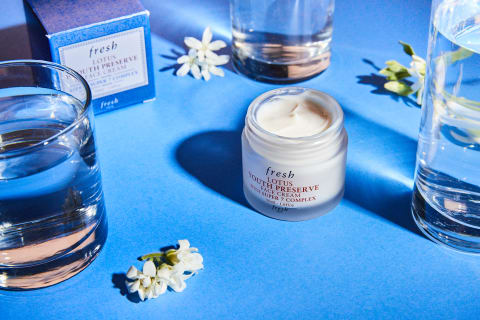 Now that you know the most innovative moisturizers for your skin type, let's take it a step further.
During the supper series event, Sephora PROs were offering skincare services such as skin hydration readings. They even have a device to measure the level of hydration in your skin, and it works whether you're fresh faced or wearing makeup. Head to your nearest Sephora to get your free skin hydration reading and a Beauty Advisor can help you find the right moisturizer for your skin.