The 10 Best Healthy Vacation Destinations To Add To Your 2018 Bucket List

Contributing Food Editor
By Liz Moody
Contributing Food Editor
Liz Moody is a food editor, recipe developer and green smoothie enthusiast. She received her creative writing and psychology degree from The University of California, Berkeley. Moody is the author of two cookbooks: Healthier Together and Glow Pops and the host of the Healthier Together podcast.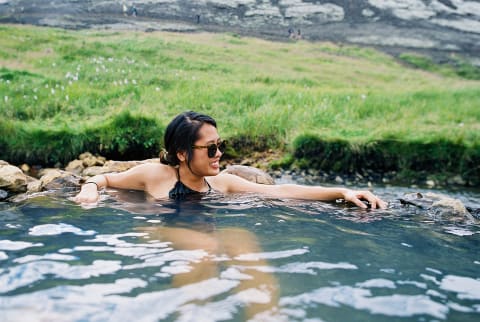 Photo by Vicki Grafton Photography
January 24, 2018
Get your travel bucket list at the ready because we've narrowed down the absolute best 10 destinations to visit for the healthy traveler in 2018. From the sparkling beaches of Cape Town to the #aestheticgoals of Oaxaca, be prepared for some major wanderlust.
Boulder, Colorado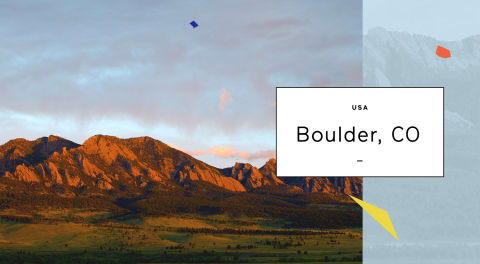 Dan Buettner has made it his life's work to study places that have extroardinary levels of health and happiness, and this past year, Boulder, Colorado, topped his list of the happiest places in the United States (you can hear more about his research on mbg's podcast!). The secret is a mix of easily accessible outdoor activities (a number of hiking trails start downtown, and the city itself is designed with biking in mind) and plenty of healthy amenities, from yoga studios to organic eateries. It also has among the most sunny days in the United States, making it a year-round destination for people willing to bundle up!
Flúðir, Iceland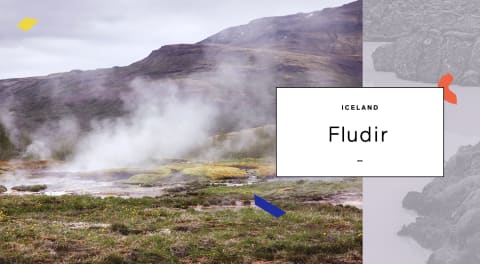 While Iceland's been on a number of travel lists in recent years, the secret to healthifying your adventure is bypassing the capital, Reykjavik, and heading an hour inland, to Flúðir. Flúðir is the farming capital of the country, and you can pop into local greenhouses to find fresh, local fruits and vegetables year round, a rarity for the country. It's also conveniently situated just south of the Golden Circle, named for the spectacular tourist destinations that comprise an easy daylong drive. Be sure to soak in the Secret Lagoon Hot Spring—unlike the more mentioned Blue Lagoon, which pipes in and chlorinates the water, killing any benefits, the Secret Lagoon uses healing, magnesium-rich mineral water fresh from the source.
London, United Kingdom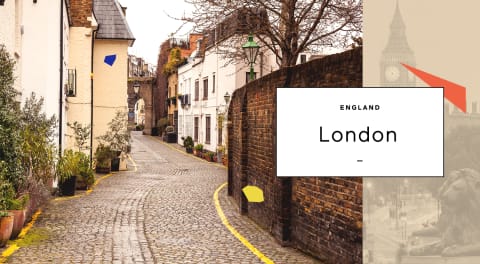 London's health scene has gone from sleepy to booming in the past few years. With internationally renowned health names leading the charge, there's suddenly a spate of health-minded, creative restaurants around the city, from Deliciously Ella's eponymous cafe to Jamie Oliver's fast-casual chain. Planet Organic and Whole Foods Markets have popped up on every corner, and you can check out a Boris Bike as an easy, eco-friendly way to navigate the spread-out city. Be sure to stop by Neal's Yard, a hippie-type neighborhood smack in the middle of Covent Garden, for an Insta-friendly porridge bar and luxurious organic skin care from the quickly expanding Neal's Yard Remedies.
Oaxaca, Mexico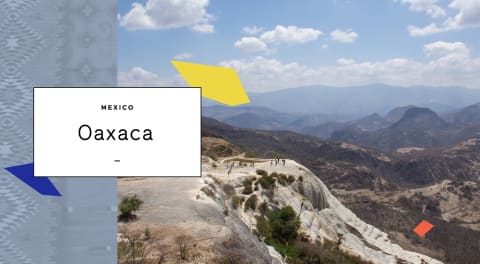 If you want to live out the pastel pinks and sandy neutrals of a trendy wellness Instagram feed, Oaxaca is the place to go. Both a city and a region (we recommend you stay in town, using it as a base for day trips), Oaxaca is home to some of the best Mexican food in the world, with a fresh ingredient focus that takes farm-to-table to new levels. Spend your days wandering the colonial streets, exploring the many markets of the city, and ducking into tiny shops where you can find high-quality artisanal wares. And, of course, you'll want to eat the food that Oaxaca's famous for: chocolaty, smooth moles; dried crickets and ants (seriously!); and fresh-pressed corn tortillas.
Banff, Canada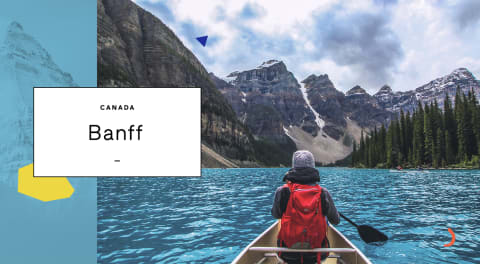 Come face to face with some of the most awe-inspiring nature in the world in Banff (and its less visited but equally impressive sister park, Jasper) in Canada. There are lodging accommodations aplenty from well-kept, facility-filled cam grounds to more high-end hotels in the Lake Louise and Emerald Lake area. Stop for breakfast at Wild Flour Bakery, where you can also grab a few organic sandwiches to sustain you on your hiking adventure (the Lake Agnes Tea House hike, which ends at a mountaintop teahouse, is a must-do). Bonus: If you fly in through Calgary, stay at the Westin, where you can take advantage of their workout gear lending program and doctor-designed Superfoods Rx menu.
Medellin, Colombia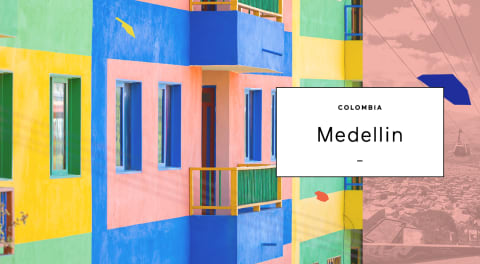 Colombia has quickly become a must-visit destination, with beautiful beaches in Cartagena, a thriving mountainside colonial town in Bogota, and inexpensive prices that make the country easy to enjoy. Medellin, however, is leading Colombia's health charge. Located in a valley with striking mountains surrounding it, the city has a number of hiking trails that are easily accessible. On Sundays, find your way to the huge farmers market in Parque la Presidenta, where you'll find antiques, handmade gifts, and all of the organic produce and snacks you could ever want. You can also take an easy day trip to one of the coffee farms near the city.
Cape Town, South Africa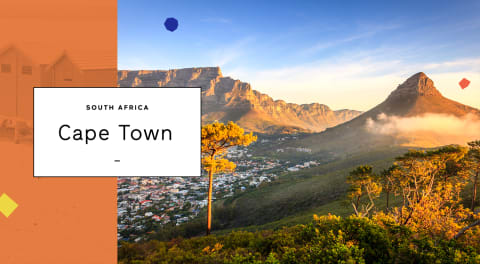 Cape Town is one of the jewels of South Africa, with its own beachside beauty and proximity to some of the country's best offerings, including the wine region and national parks for safaris. There's definitely a focus on outdoor fitness here, with ocean swims and easy hikes in town (Lion's Head is a must-do, with some of the best views of the city and its surrounding nature). Hit up Mojo Market for artisanal goods and organic, local eats from over 25 vendors; then take a standup paddleboard out on the crystal-blue water. If you want to get up close with the country's wildlife, check out the penguin colony at Boulders Beach, or head out to the bush on one of the many safaris that start in town.
Charleston, South Carolina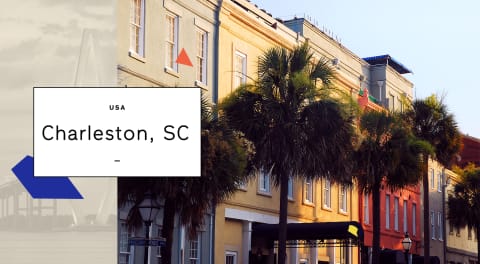 Charleston has burst onto the food scene with farm-to-table Southern food as restaurateurs like Sean Brock reimagine ancient grains and local vegetables. Speaking of: Hitting up Husk while you're in town is a must-do, as is Brock's other restaurant, McCrady's, and local staple FIG. Pick up green smoothies, charcoal water, and fast bites at Butcher and Bee before wandering one of the most distinctive downtowns in the United States (be sure to pop into a few of the impeccably restored old homes and the haunting, well-executed Old Slave Mart Museum). You can also grab a standup paddleboard and take a leisurely paddle through the estuaries that surround the oceanfront city. Bonus: If you're a big foodie, make sure to time your visit to coincide with the annual Charleston Wine & Food Festival in February.
Mysore, India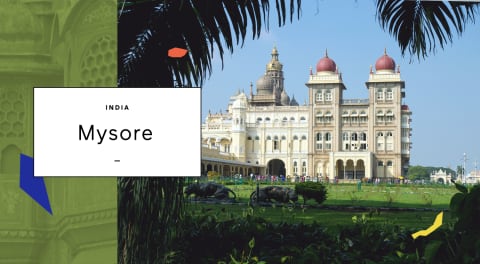 If you're looking to take your yoga practice to the next level while in a stunning, exotic environment, Mysore is the destination for you. Widely credited as the birthplace of Ashtanga yoga, the city has drawn healthy visitors for decades. You can sign up for a retreat or training (we recommend KPJAYI), or simply take in the surroundings that years of being a Zen hub has created. Visit the spice-filled bazaar or the World Heritage-listed Ambavilas Palace. Get up close with tigers and elephants at the Biligiri Ranganna Temple Wildlife Sanctuary, a few hours outside of town. Vegan and vegetarian dining abounds, from the casual (Depth N Green is great) to the more high-end (try La Uppu).
Luang Namtha, Laos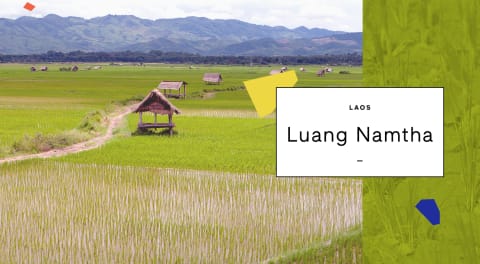 If you're looking for eco-adventure tourism, Luang Namtha is the place for you. While the town itself is rather cute, it's renowned as a base to kayak, cycle, and trek to the tiny, gorgeous towns and stunning nature that dots the surrounding Nam Ha National Protected Area. Green Discovery offers unique tours that range from sleeping in a tree to caving to kayaking and coffee tasting, while The Hiker offers treks around the area, and focuses on supporting conservation and preservation efforts of local communities. While food options aren't that impressive in town, The Boat Landing offers fresh local fare with creative flavors and plenty of vegetable-heavy options.