5 Healthy Ingredients I Always Buy On Amazon
Contributing Food Editor
By Liz Moody
Contributing Food Editor
Liz Moody is a food editor, recipe developer and green smoothie enthusiast. She received her creative writing and psychology degree from The University of California, Berkeley. Moody is the author of two cookbooks: Healthier Together and Glow Pops and the host of the Healthier Together podcast.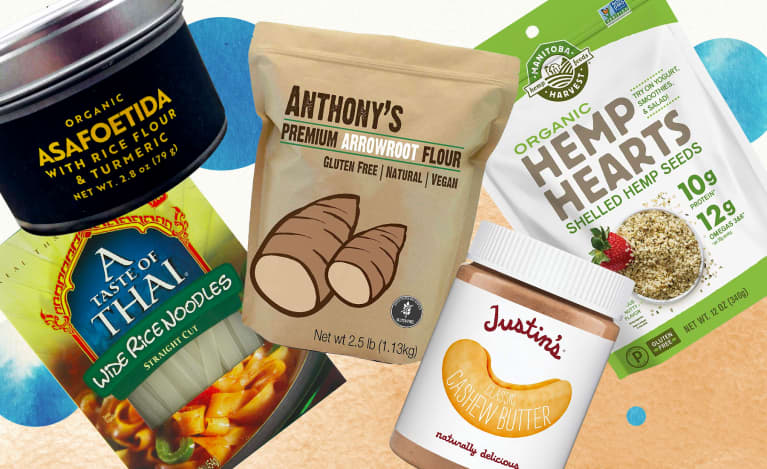 Our editors have independently chosen the products listed on this page. If you purchase something mentioned in this article, we may
earn a small commission
.
While I love to support my local markets, sometimes they just don't have the ingredients I need to make my favorite healthy dishes. When that happens, I hit up Amazon, which has all of the out-there healthy food finds, often at incredibly affordable prices. Here are the five items that are often found in my cart.
Inner Flame Asafoetida
Asafoetida is a seasoning that's often used in Indian food. It has an extremely pungent odor (I keep mine in a Mason jar in the container in my pantry to contain it), but in food, it mellows out to a garlicky, oniony flavor that rounds out and adds necessary depth to dishes (if your homemade Indian food doesn't taste anything like what you eat at restaurants, adding asafoetida is a great step in the right direction). Needless to say, it's impossible to find at my local grocer, to I order this brand, which is gluten-free (many brands contain flour to cut the stickiness of the resin) and also contains turmeric. Asafoetida, Inner Flame ($10.99 for 2.8 ounces)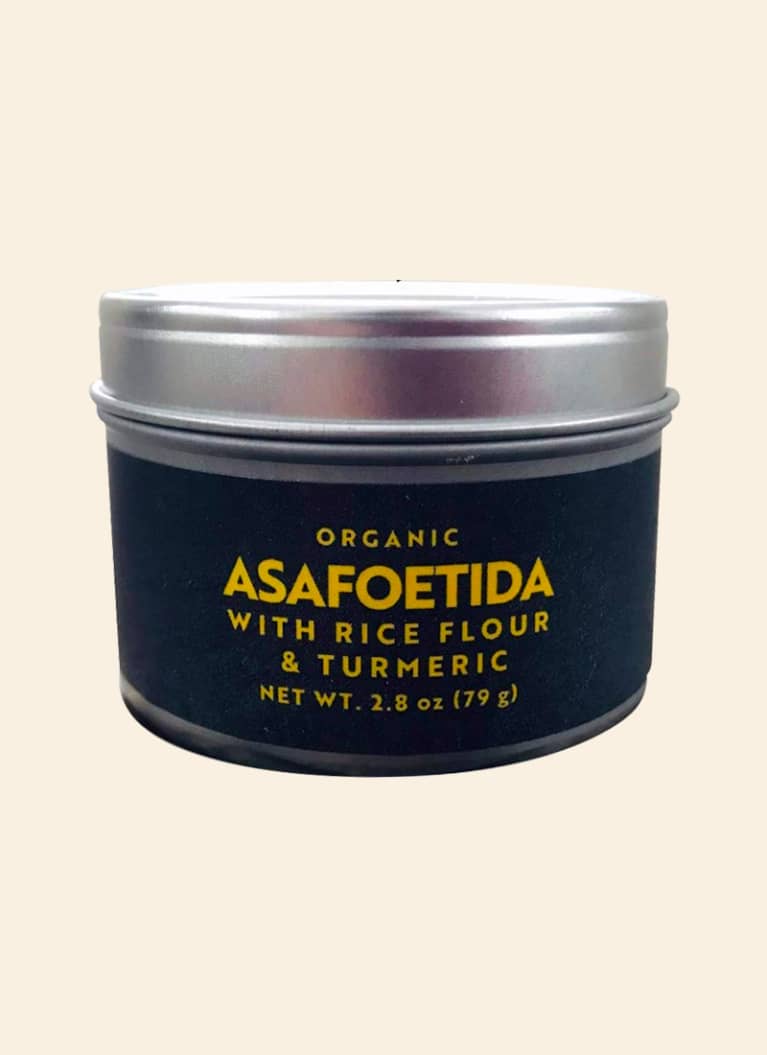 Justin's Classic Cashew Butter
I love using cashew butter, which tastes buttery and a little sweeter than almond butter, in my baked goods. I find that it has an almond cookie-dough-like flavor, especially when combined with coconut sugar and cacao nibs. Peanut butter and almond butter have become common at my local grocery store, but cashew butter is still hit or miss, so I ordered a few jars on Amazon so I always have it on hand. I especially love the creamy texture of Justin's. Classic Cashew Butter, Justin's ($11.99 for 12 ounces)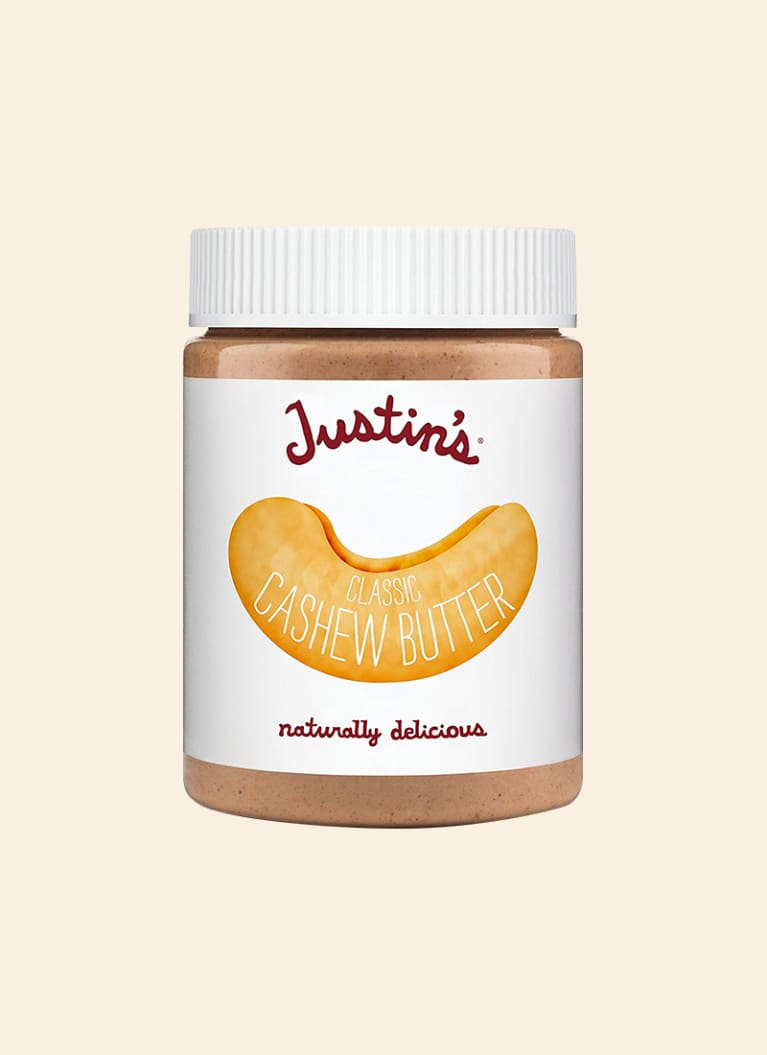 Anthony's Arrowroot Flour
Arrowroot flour isn't flour at all; it's made from powdered arrowroot, a tuber commonly found in South America. It's a staple for adding lightness to grain-free baked goods (a little bit of it adds a ton of lift to almond-flour-based recipes). I also love to use it as an alternative for breading—when combined with an egg dip, it makes a perfectly crispy batter, whether baked or fried. It has a super neutral flavor that plays well in dishes both sweet and savory. I can find arrowroot as some local markets, but it's often sold in tiny bags in the spice section, so I prefer to purchase in bulk online. This brand is organic and reasonably priced, with a great texture. Arrowroot Flour, Anthony's ($11.99 for 2.5 pounds)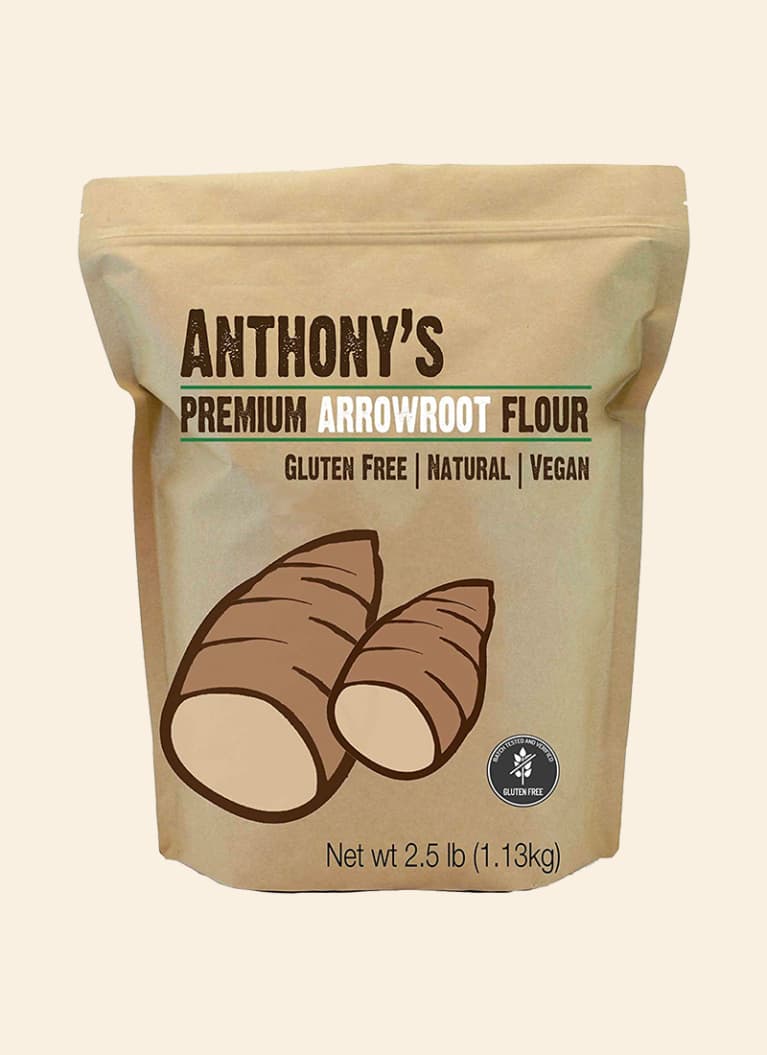 A Taste of Thai Wide Rice Noodles
Wide rice noodles are key to making a variety of Thai dishes, which I love to use as a way to use up leftover veggies (I just stir-fry them with onion, tamari, and toasted sesame oil, then toss them with these noodles). I've resorted to subbing fettuccine in desperate days of yore, but the results were so terrible that I've started keeping a few packs of these on hand. This brand contains only two ingredients—rice flour and tapioca starch—and are totally gluten-free, so I can make dinner for anyone, regardless of their dietary preferences. Wide Rice Noodles, A Taste of Thai ($8.99 for 16 ounces)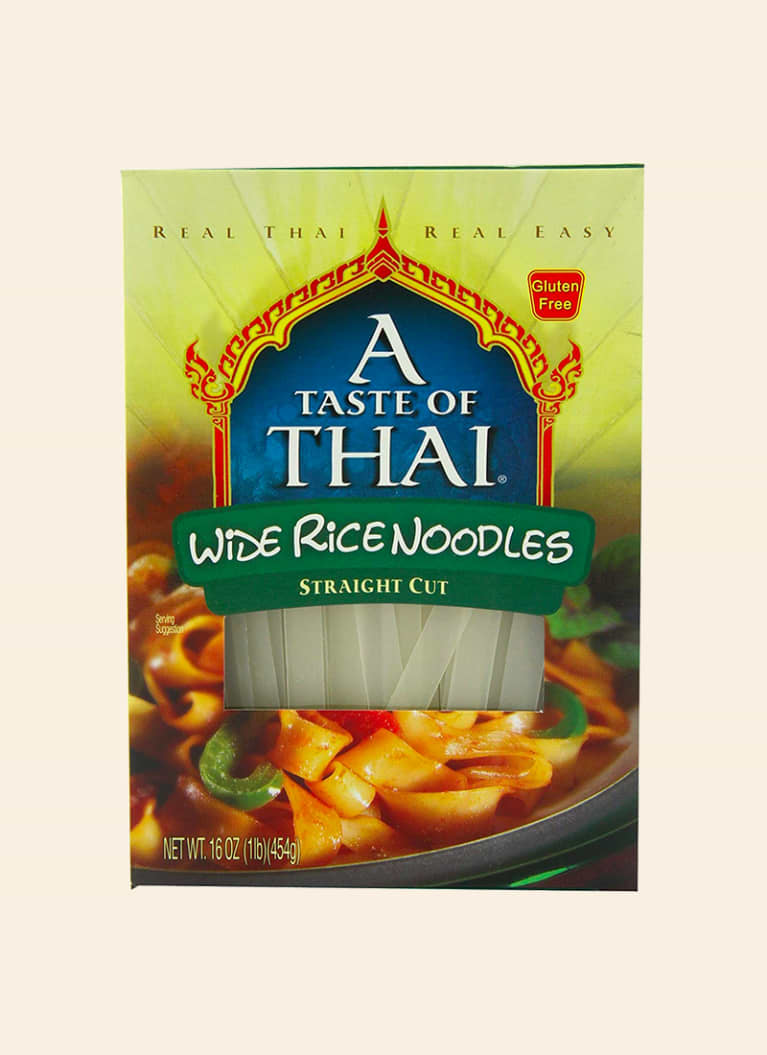 Manitoba Harvest Organic Hemp Hearts
I love hemp hearts as a complete source of protein that's incredibly versatile. I use them to make my own five-second nondairy milk or to add protein and omega-3s to my smoothies. They can also serve as breading for fish or chicken. While I can sometimes find hemp hearts at my local grocer, I prefer to keep a big bag on hand, so I stock up on Amazon and keep them in my freezer to preserve the delicate fats. Organic Hemp Hearts, Manitoba Harvest ($8.36 for 12 ounces)