Spring Cleaning Your Diet? These Are The 10 Most Inspiring (And Delicious!) New Cookbooks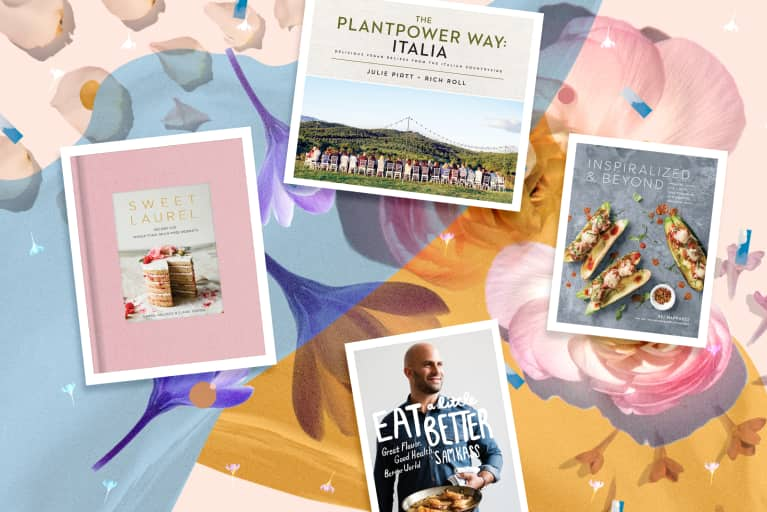 Our editors have independently chosen the products listed on this page. If you purchase something mentioned in this article, we may
earn a small commission
.
If your diet is feeling a little staid after winter, fear not: A new crop of spring cookbooks has burst into bloom, bringing plenty of inspiration to get you excited about getting back in the kitchen. Whether it's lectin-free pizza or the best grain-free baked goods we've seen, you'll find great ideas in these top 10 cookbooks of the season.
Sweet Laurel: Recipes for Whole Food, Grain-Free Desserts
It's rare that a cookbook completely adheres to mbg's (admittedly hard-to-meet) food standards and rarer still that said book happens to be filled with beautiful, delicious desserts. Sweet Laurel, though, has nailed it: After a Hashimoto's diagnosis turned her diet upside down, Laurel Gallucci hit the kitchen (with co-author Claire Thomas) to remake her favorites and, in the process, started a revolution. Her cakes are staples of the LA set (Lauren Conrad wrote the foreword), and they rely on simple ingredients like almond flour and coconut oil to create grain-free magic. If you're a healthy baker, this is the book for you.
The Plant Paradox Cookbook: 100 Delicious Recipes to Help You Lose Weight, Heal Your Gut, and Live Lectin-Free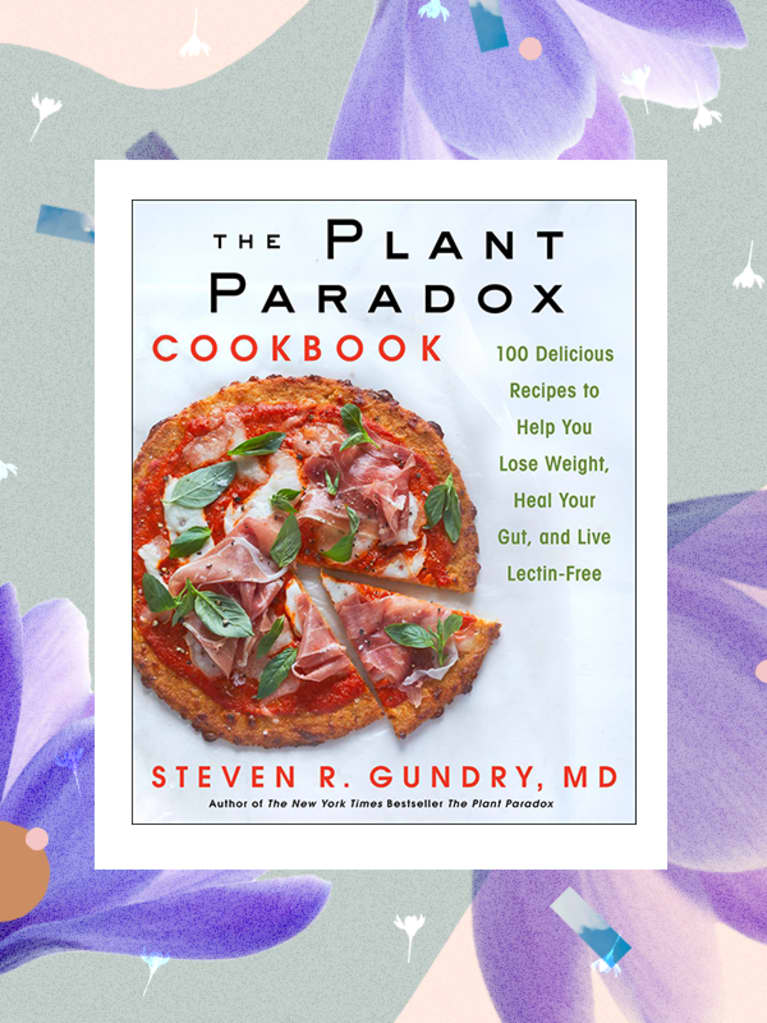 Dr. Steven Gundry shocked the health world when he released The Plant Paradox, which asserted that many so-called health foods were high in lectins, an inflammatory protein. While tons of people removed lectins from their diet based on his compelling science, they didn't know what they should actually eat—which is where The Plant Paradox Cookbook comes in. The book is packed with 100 delicious recipes—including, yes, pizza—that demonstrate how a lectin-free life doesn't mean a joy-free one.
Eat a Little Better: Great Flavor, Good Health, Better World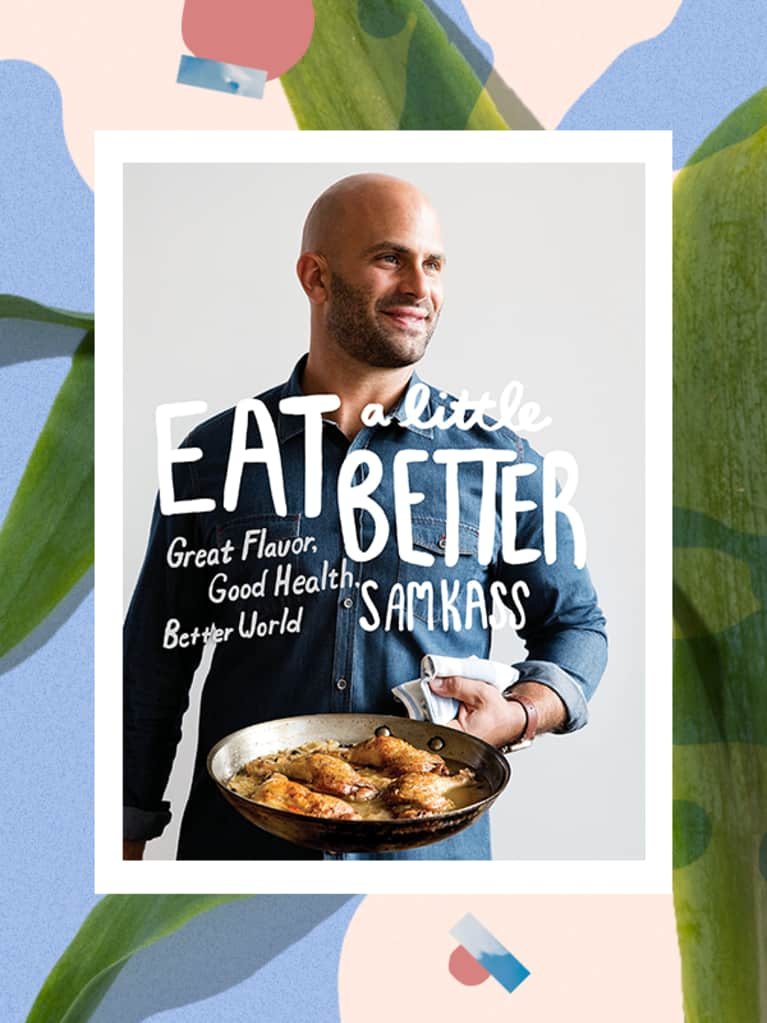 Sam Kass comes with heady credentials: He was a private chef for the Obamas and a White House food policy adviser. His first cookbook, Eat a Little Better, takes his ample knowledge and distills it into workable information for any home chef who wants to eat a little better—for their body and the environment. Peppered with stories from his time with the former presidential family (including a fun anecdote about Obama's lucky pesto pasta), the book meets people where they are, making healthy food fun and delicious.
What's Gaby Cooking: Everyday California Food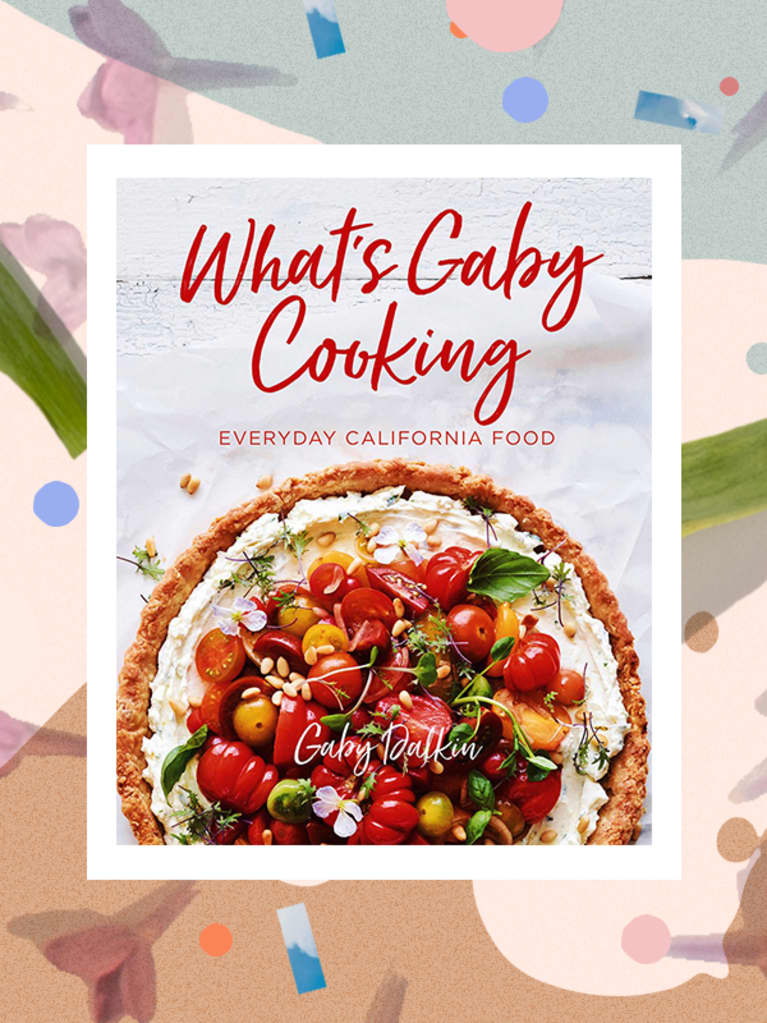 What's Gaby Cooking blogger Gaby Dalkin has somehow captured the spirit of California in her new book, What's Gaby Cooking: Everyday California Food, with super-seasonally inspired creative but simple dishes. She makes eating vegetables seem like the most delicious thing ever, with salads that would entice even the most fervent hamburger fans. There's also, of course, more straightforwardly decadent dishes, including pizzas and variations on her famous slutty brownies. If you want to feel like you live in California year-round, this book is a must pick-up.
Inspiralized and Beyond: Spiralize, Chop, Rice, and Mash Your Vegetables Into Creative, Craveable Meals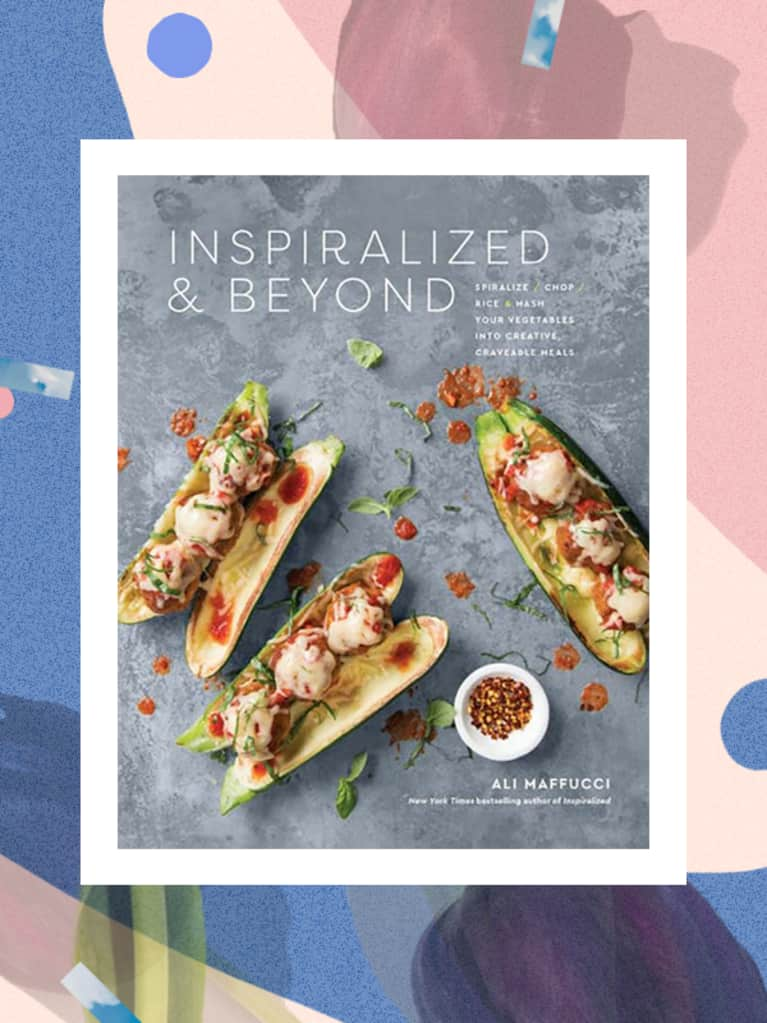 Ali Maffucci has made her name by (in)spiralizing every vegetable on the planet—and now, she's here to show us even more vegetable swaps for your favorite carb-filled dishes. In Inspiralized and Beyond, Ali continues her genius spiralizing but adds in a number of other ways to approach vegetables, to make it easy to get your five (or more!) a day. You'll make French toast from apples, Philly cheesesteaks from green peppers, and ice cream from avocados. With quick and easy prep, this is the perfect way to make your weeknight dinners way healthier.
The Plantpower Way: Italia: Delicious Vegan Recipes From the Italian Countryside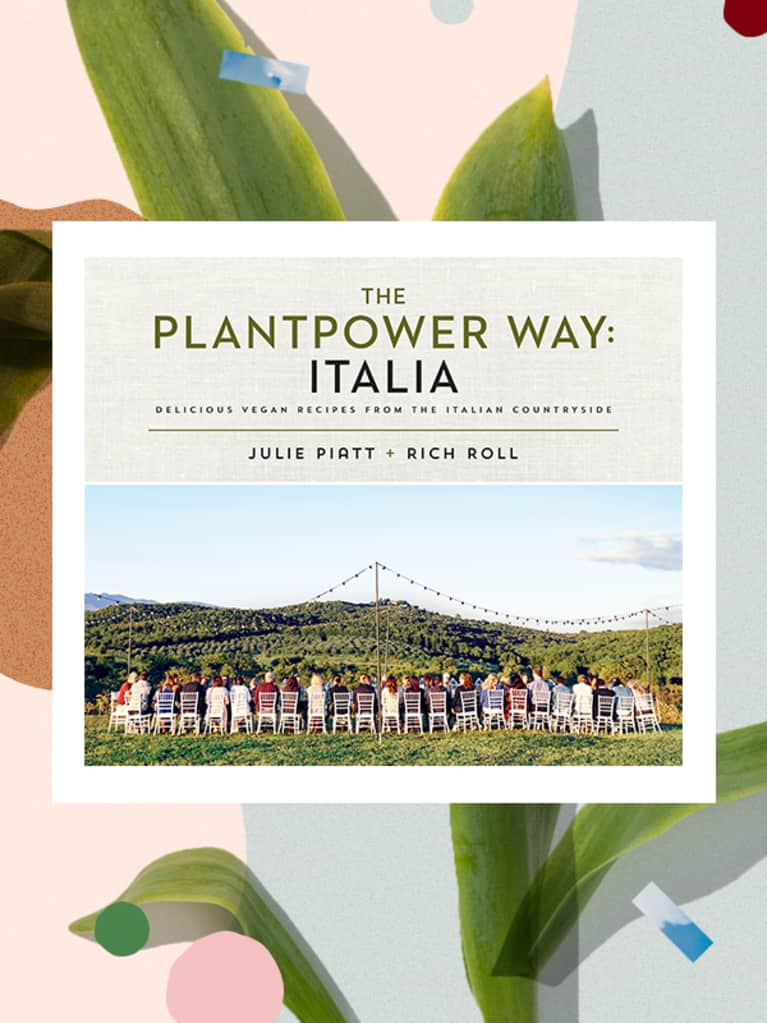 mbg Collective members Rich Roll and Julie Piatt have teamed up to bring their healthy cooking philosophy across the globe, to Italy. In their new book, The Plantpower Way: Italia, they share vegan recipes that are inspired by their Italian travels. Yes, there's pasta. Yes, there's pizza. Yes, there's cheese—and yes, it's all vegan! The book itself is also stunning, a perfect coffee-table addition.
Eat Happy: 30-Minute Feelgood Food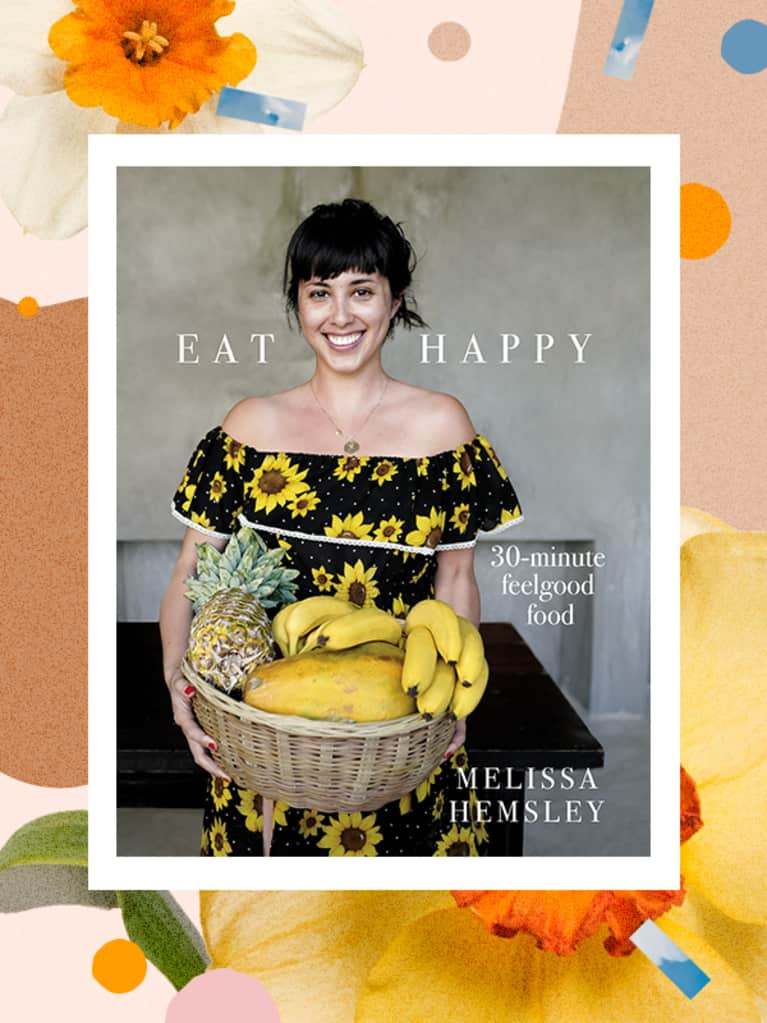 As one half of the famed Hemsley + Hemsley duo, Melissa Hemsley helped make over the eating habits of people all over the world—and in her new book, she's back to make healthy cooking even simpler. Eat Happy is designed to make the most minimal foods and easiest of preparations taste restaurant-worthy, and with drool-worthy dishes like broccoli falafel and a pizza omelet, she definitely succeeds. Don't miss the "kitchen saves" section in the back of the book, where she offers fixes for any problem a home cook might run into.
True Roots: A Mindful Kitchen With More Than 100 Recipes Free of Gluten, Dairy, and Refined Sugar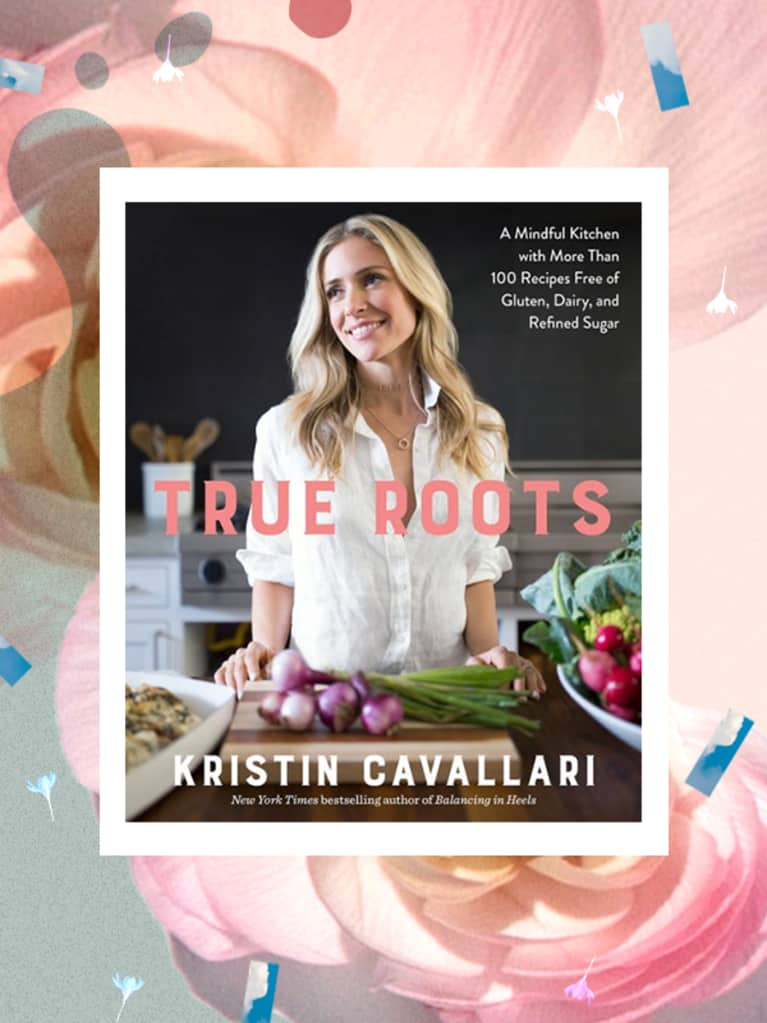 For someone who's been a celebrity since high school, Kristin Cavallari has a surprisingly down-to-earth approach to cooking. In her new book, True Roots, the mom of three makes recipes that elevate everyday ingredients to crave-worthy levels—while placing a distinct emphasis on health. The book is filled with foods that adhere to Kristin's dietary standards: "Organic as much as possible, wild-caught fish, grass-fed beef, fresh fruits and vegetables, and nothing white―no white flour, sugar, or salt" (very mbg of her). We love the kid-friendly oat flour pancakes and think the broccoli fritters will convince even the pickiest eater to consume vegetables.
Chloe Flavor: Saucy, Crispy, Spicy, Vegan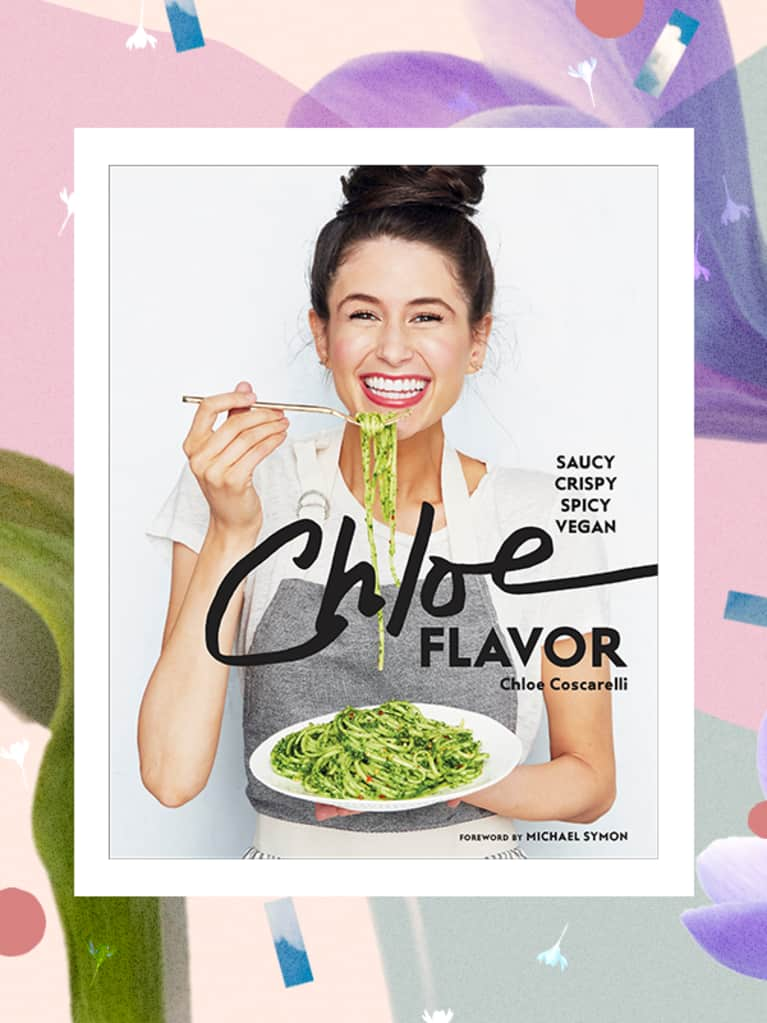 Chef Chloe Coscarelli has written a number of cookbooks, but Chloe Flavor: Saucy, Crispy, Spicy, Vegan might be her most delicious one. Filled with some of the most craveable vegan food on the planet, it truly lives up to its name, with food that tantalizes all of the senses. We especially love the Goldfish crackers and insane desserts (she is, after all, the only vegan winner of the Food Network's Cupcake Wars).
The Berkeley Bowl Cookbook: Recipes Inspired by the Extraordinary Produce of California's Most Iconic Market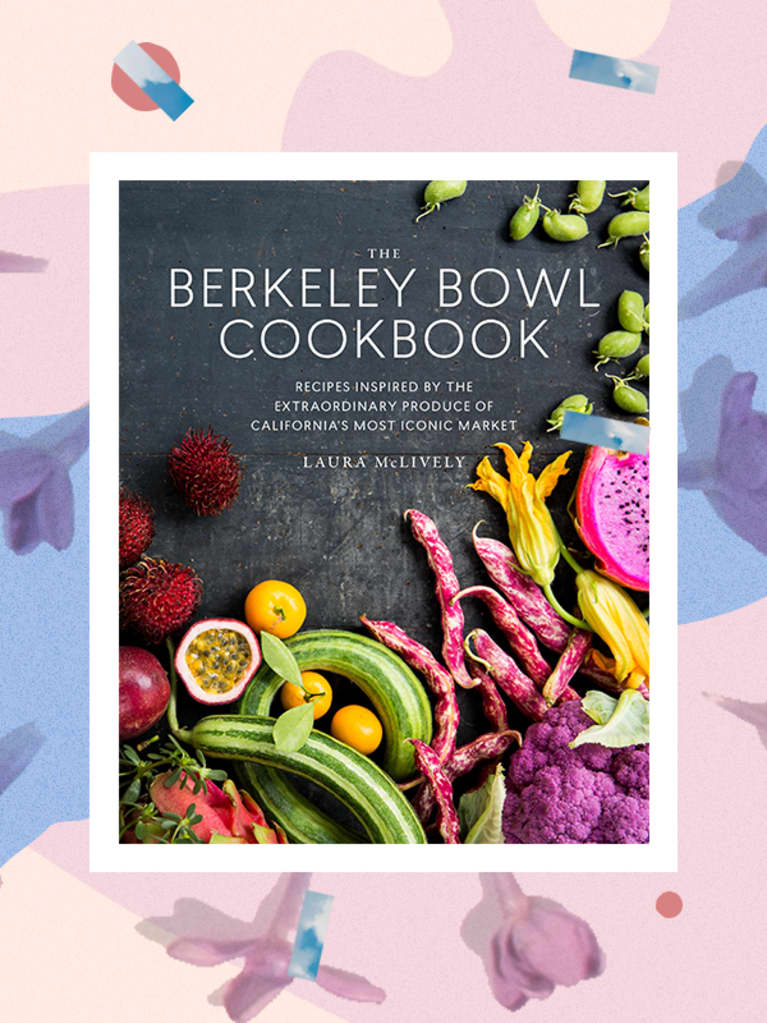 If you've ever wanted to diversify your diet and include some of the stranger vegetables at the grocery store, The Berkeley Bowl Cookbook is a must-buy. Registered dietitian Laura McLively has created easy, accessible recipes for vegetables like stinging nettle, sea bean, kohlrabi, ramp, green garlic, chayote, pomelo, and more. She also tells you why they're worthy of inclusion in your diet—and it turns out, there are tons of superfoods (with super benefits!) we're all missing out on.
Want to turn your passion for wellbeing into a fulfilling career? Become a Certified Health Coach! Learn more here.