Get Excited: These Are The Best Healthy Cookbooks Coming Out This Fall
Contributing Food Editor
By Liz Moody
Contributing Food Editor
Liz Moody is a food editor, recipe developer and green smoothie enthusiast. She received her creative writing and psychology degree from The University of California, Berkeley. Moody is the author of two cookbooks: Healthier Together and Glow Pops and the host of the Healthier Together podcast.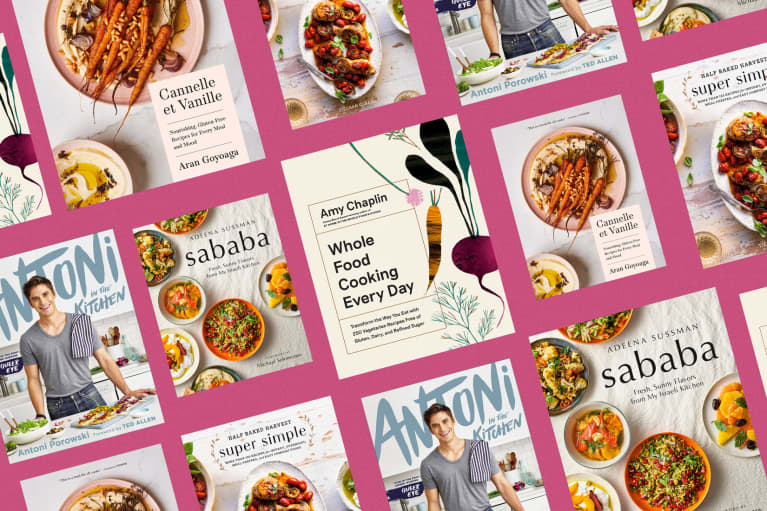 Our editors have independently chosen the products listed on this page. If you purchase something mentioned in this article, we may
earn a small commission
.
Fall is fast approaching, which means one thing—a new crop of cookbooks is hitting shelves. Fall tends to be when the heavyweights release their books, and this year is no exception, with tons of nourishing goodness flooding the shelves from everyone from Queer Eye's Antoni Porowski to Half Baked Harvest's Tieghan Gerard. We sorted through them all to find the eight best healthy cookbooks coming out this fall.
Sababa: Fresh, Sunny Flavors From My Israeli Kitchen
Adeena Sussman has co-authored 11 cookbooks, including Chrissy Teigen's two mega-sellers, but this is the first opportunity to let her style of cooking really shine. In Sababa, which means "Everything is awesome" in Hebrew, Sussman shares recipes from her adopted country of Israel. Like Ottolenghi before her, she celebrates bountiful fresh produce, delicious spice blends, and hearty ancient grains. The flavors are inventive, but the recipes are simple enough for any home cook. The perfect cookbook to break through a stretch of boredom in the kitchen. Sababa: Fresh, Sunny Flavors From My Israeli Kitchen by Adeena Sussman (September 3)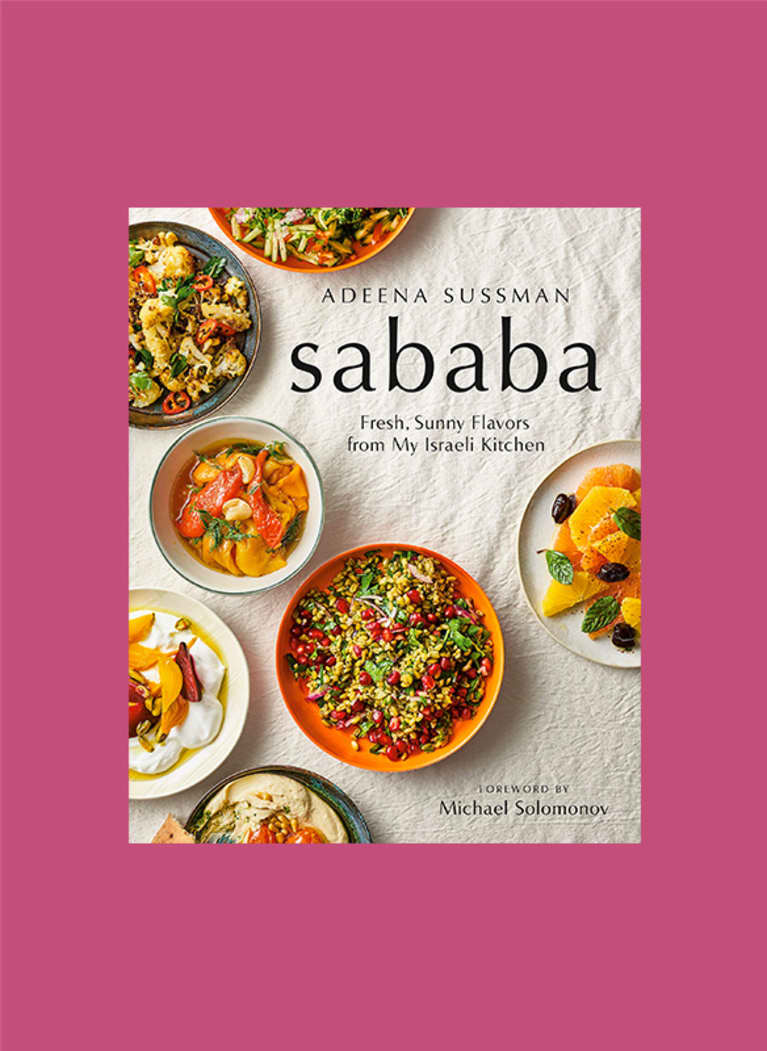 mbg creative + custom
Antoni in the Kitchen
Antoni Porowski is beloved to all viewers of Netflix's Queer Eye reboot for his affection for avocado and earnestness in the kitchen. While the recipes are simple (many use fewer than five ingredients), the flavors are not, with many pulling in elements of Porowski's Polish and French-Canadian heritage. He's also a big fan of healthy food, as fans of his West Village restaurant, The Village Den, are aware (the menu there is veggie-forward and often gluten-free and paleo). Infused with wit and warmth, this is the perfect book for fans of Porowski's or people looking to bring a bit of ease and joy into their kitchens. Antoni in the Kitchen by Antoni Porowski (September 9)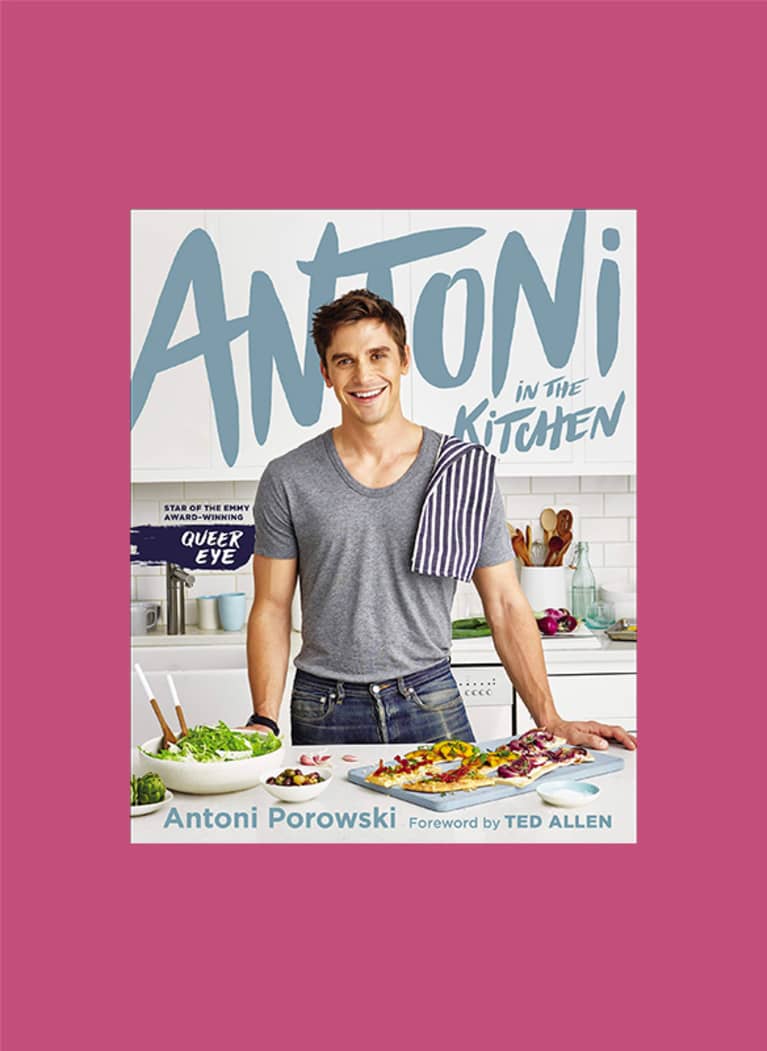 mbg creative + custom
Whole Food Cooking Every Day
This is less a cookbook than an encyclopedia of healthy food, the perfect follow-up to Chaplin's already stellar James Beard Award–winning first cookbook. Chaplin shares not only 250 (!!!) recipes but also tips, strategies, and innovative twists on what a recipe can be (each chapter, for instance, features customizable base recipes that can be modified to have different flavors, textures, and seasonal variations). It's a book of recipes, but it's also a book about how to cook and eat in a healthful way, making it a must-have for anyone looking to make over their mealtimes. Whole Food Cooking Every Day: Transform the Way You Eat With 250 Vegetarian Recipes Free of Gluten, Dairy, and Refined Sugar by Amy Chaplin (September 17)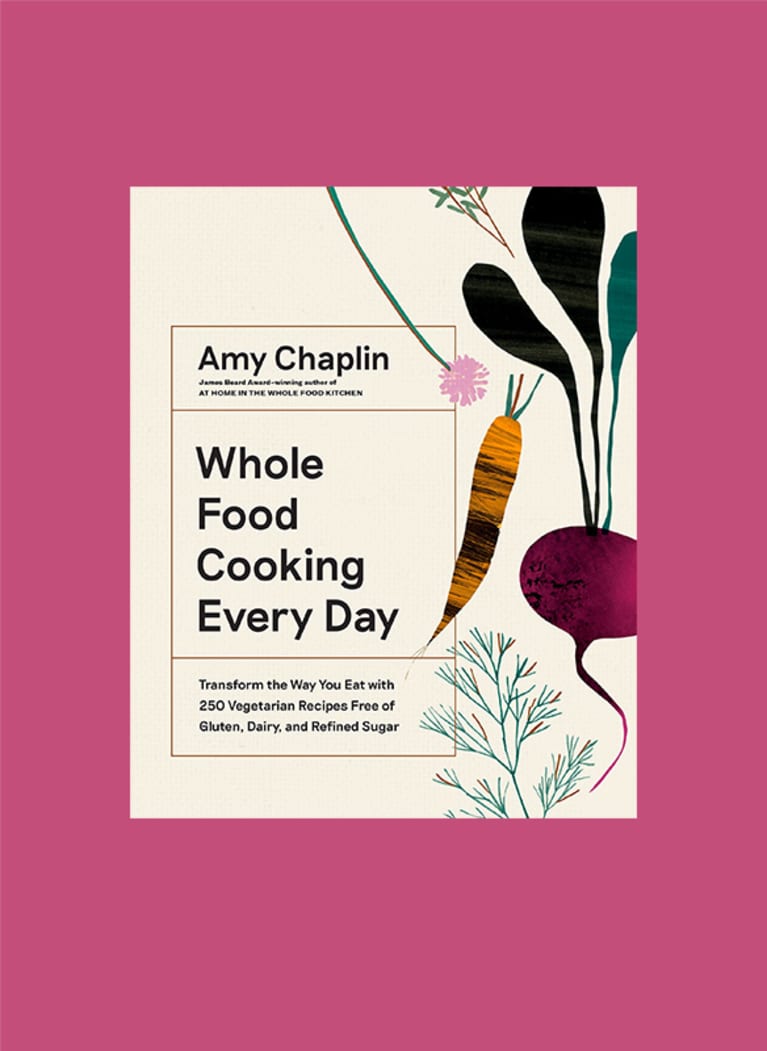 mbg creative + custom
The Forest Feast Mediterranean
You may have seen Gleeson's Forest Feasts books at your local Anthropologie, where their eye-catching covers and gorgeously illustrated recipes practically beg you to fall dreamily into Gleeson's sun-dappled California life. This new book, inspired by Gleeson's travels, brings to life the food of the Mediterranean and is as stunning as those previous, with gorgeous layouts that highlight the simplicity of both ingredients and process required to make stunning vegetarian dishes. Both a coffee table and a cookbook (and perfect for presents!), Gleeson's latest work will inspire you to take a vacation, even if it's only with your mind. The Forest Feast Mediterranean: Simple Vegetarian Recipes Inspired by My Travels by Erin Gleeson (September 17)
mbg creative + custom
Cannelle et Vanille
Aran Goyoaga is known to her legions of fans and followers as Cannelle et Vanille, the blog and Instagram handle where she shares moody, dreamy shots. The pastry chef turned James Beard Award–winning blogger's new cookbook, her second, features 100 veggie-forward gluten-free recipes that are at once simple and elegant. Aran's storytelling, like her photography, is dreamy—this isn't a book you only cook from so much as slide into the world from. Perfect for someone looking for mood inspiration as much as food inspiration. Cannelle et Vanille: Nourishing, Gluten-Free Recipes for Every Meal and Mood by Aran Goyoaga (September 24)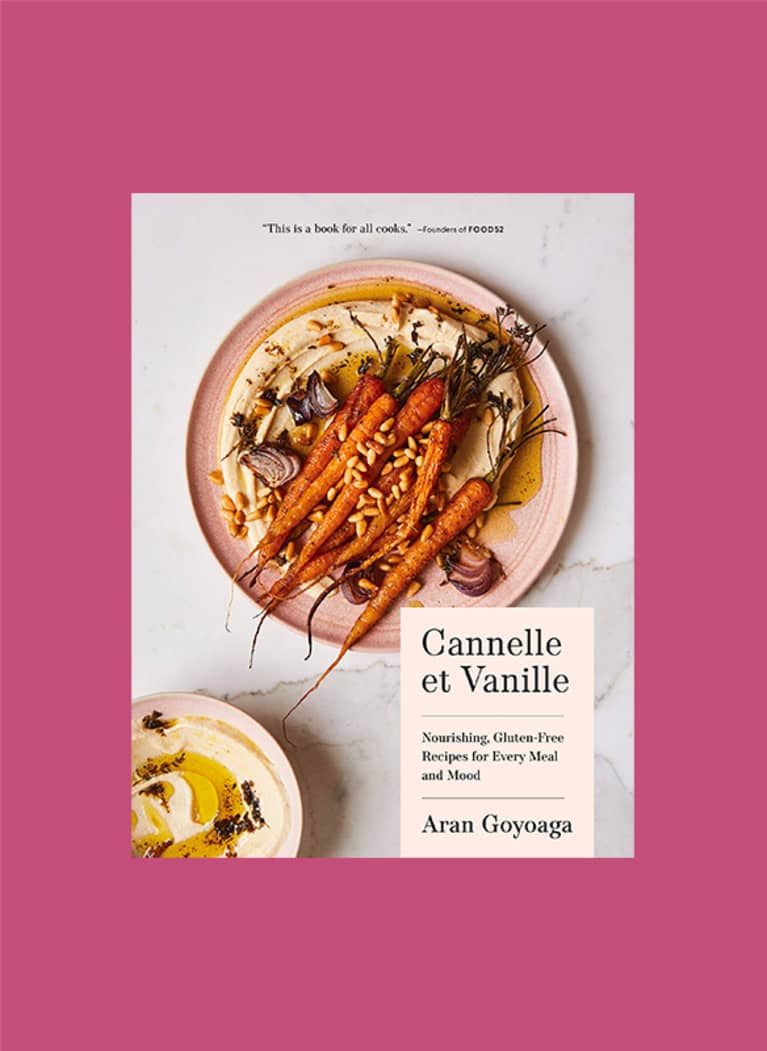 mbg creative + custom
The Whole30 Friends & Family
We're huge fans of Melissa Hartwig Urban, an mbg Collective member, around here, and her cookbooks are obviously staples for anyone looking to do the Whole30. This latest book solves one of the Whole30's biggest challenges: how to stick to the rules and not miss out socially. With 150 recipes and mix-and-match menus for date night, family game night, tailgating, backyard BBQs, and more, Urban demonstrates definitively that Whole30 is about enhancing your relationships, not detracting from them. Everything is fun, flavorful, and colorful—so much so that you might even find your non-Whole30 friends going back for seconds. The Whole30 Friends & Family: 150 Recipes for Every Social Occasion by Melissa Hartwig Urban (October 15)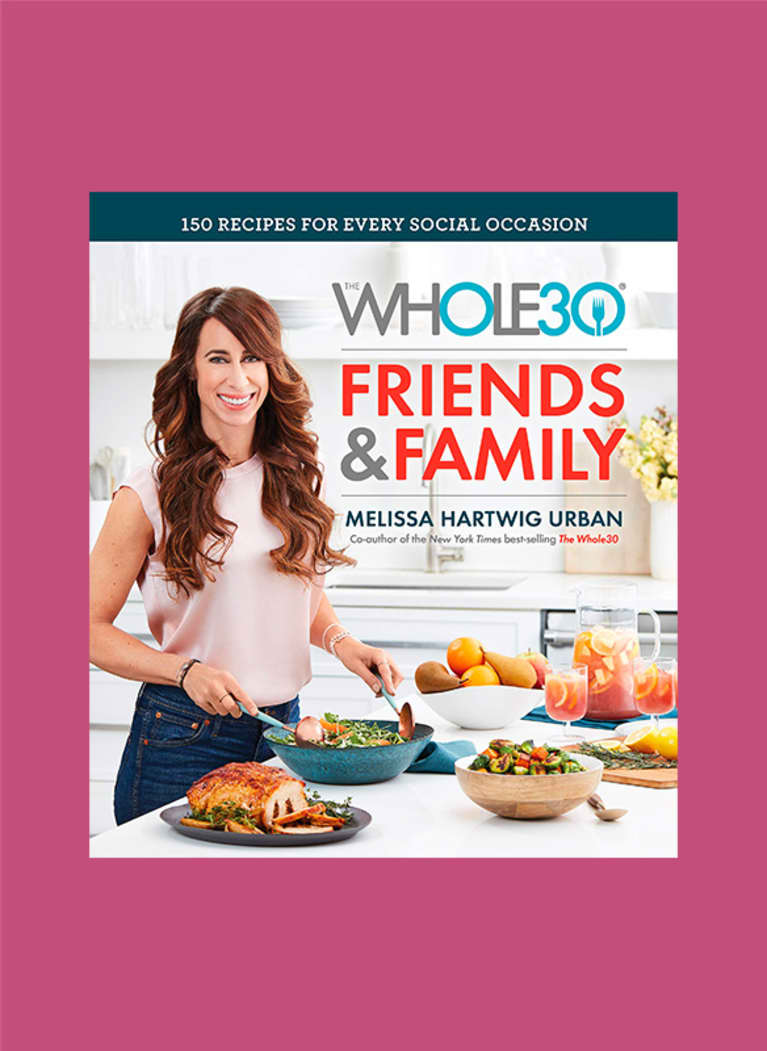 mbg creative + custom
Half Baked Harvest Super Simple
Tieghan Gerard, the powerhouse behind the mega-popular Half Baked Harvest brand, is known for her showstopping photography and creative recipes. In her second cookbook, she channels that sensibility into pared-down meals that are perfect for when you want food now—but you don't want to sacrifice any flavor in the process. The recipes feature manageable ingredient lists that will help keep you coming back to them again and again (the falafel lunch bowl is a for sure make-before-work winner). A must for anyone who loves innovative food but doesn't want to devote their entire day to it. Half Baked Harvest Super Simple: More Than 125 Recipes for Instant, Overnight, Meal-Prepped, and Easy Comfort Foods by Tieghan Gerard (October 29)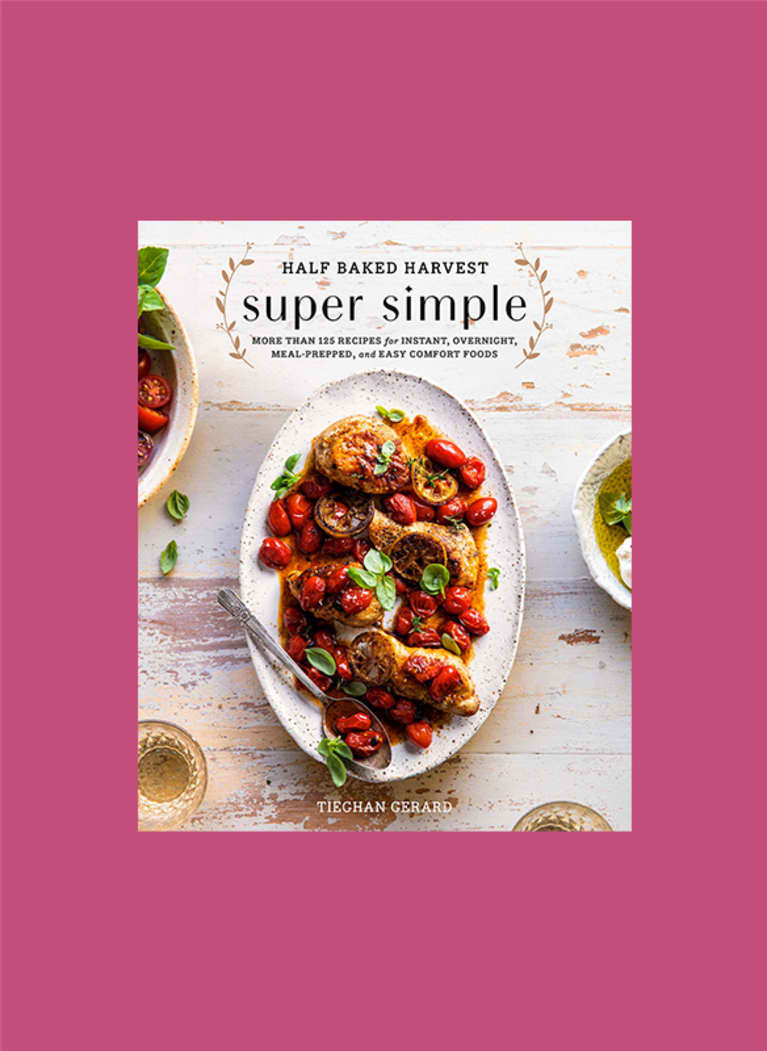 mbg creative + custom
The Dude Diet Dinnertime
Serena Wolf's first cookbook, The Dude Diet, made waves by recreating decadent dinners as healthy-ish staples. This book focuses entirely on getting dinner on the table, whether you want a 30-minute meal or a fancy-pants date night. Domesticate-me.com blogger Wolf's signature writing is laugh-out-loud hilarious, and her food is perfect for comfort food lovers who still want to nourish their bodies (think healthier sloppy joes, and lots of variations on Wolf's signature Quinoa Bakes). The Le Cordon Bleu–trained chef translates fancy technique into dishes that are finger-licking good (and Wolf, a big fan of the pleasure food provides, wants you to get in and lick those fingers!). If you love bad-for-you food but want to feel good, this is the book for you. The Dude Diet Dinnertime: 125 Clean(ish) Recipes for Weeknight Winners and Fancypants Dinners by Serena Wolf (October 29)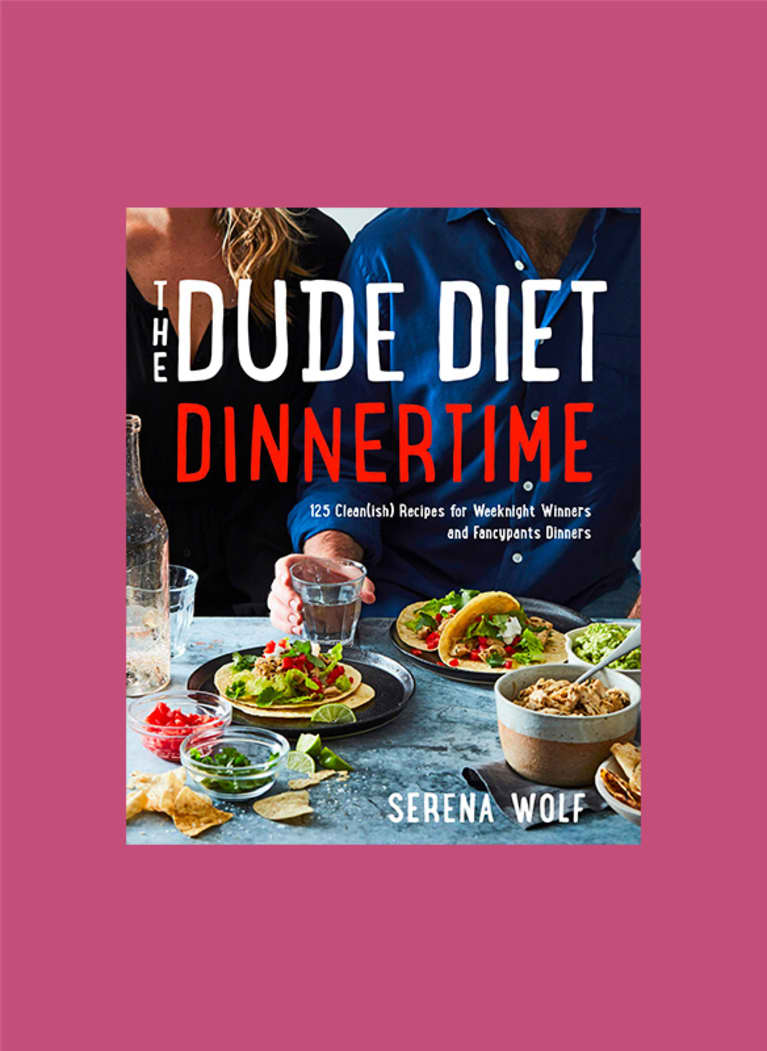 mbg creative + custom