On A Budget? These Are The Best Inexpensive, Healthy Foods To Buy At ALDI For 2019
Contributing Food Editor
By Liz Moody
Contributing Food Editor
Liz Moody is a food editor, recipe developer and green smoothie enthusiast. She received her creative writing and psychology degree from The University of California, Berkeley. Moody is the author of two cookbooks: Healthier Together and Glow Pops and the host of the Healthier Together podcast.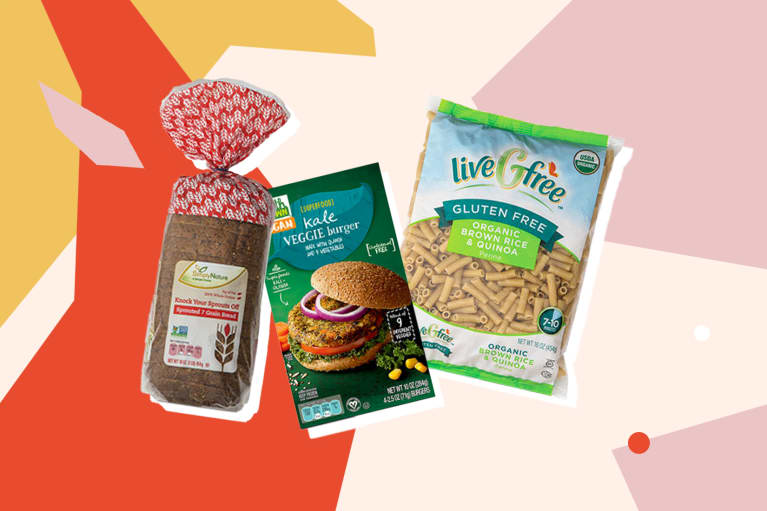 In recent years,
ALDI
has exploded on the health food scene, transitioning from an obscure European brand to a shopping mecca that the budget-conscious and wellness interested obsess over with the same fervor as stalwarts like Trader Joe's. By stocking much less than traditional grocery stores and offering fewer name-brand choices (both tricks of Trader Joe's, too), ALDI is able to offer high-quality organic foods at prices
much
lower than traditional supermarkets. If you're looking to get healthy in 2019—and keep your wallet healthy in the process—stock up on these picks.
Simply Nature Freeze-Dried Strawberries
Dried fruit is a great way to add an extra pop of flavor to oatmeal, granola, and salads, but traditionally dried versions often contain a ton of added sugar. An easy solution? Look for freeze-dried. The process doesn't require any additional ingredients, and the resulting texture is crunchy instead of chewy, which adds a fun zip to any meal or snack. ALDI usually stocks strawberries, bananas, apples, and more, but check your local store for prices and options.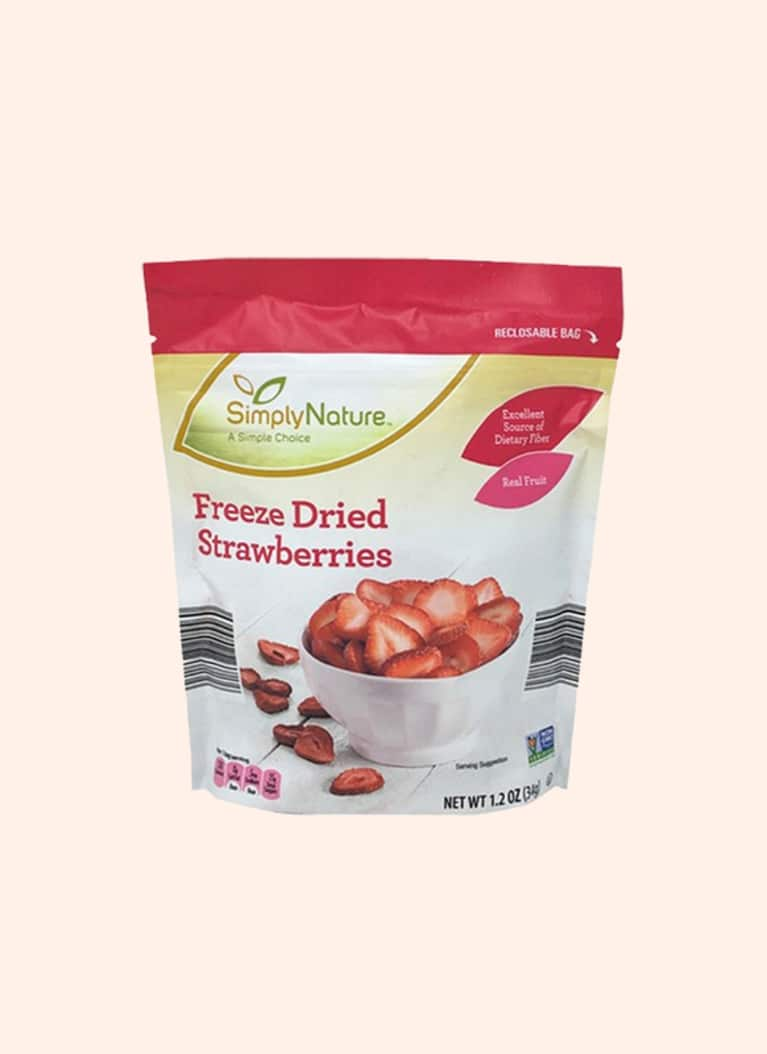 mbg creative + custom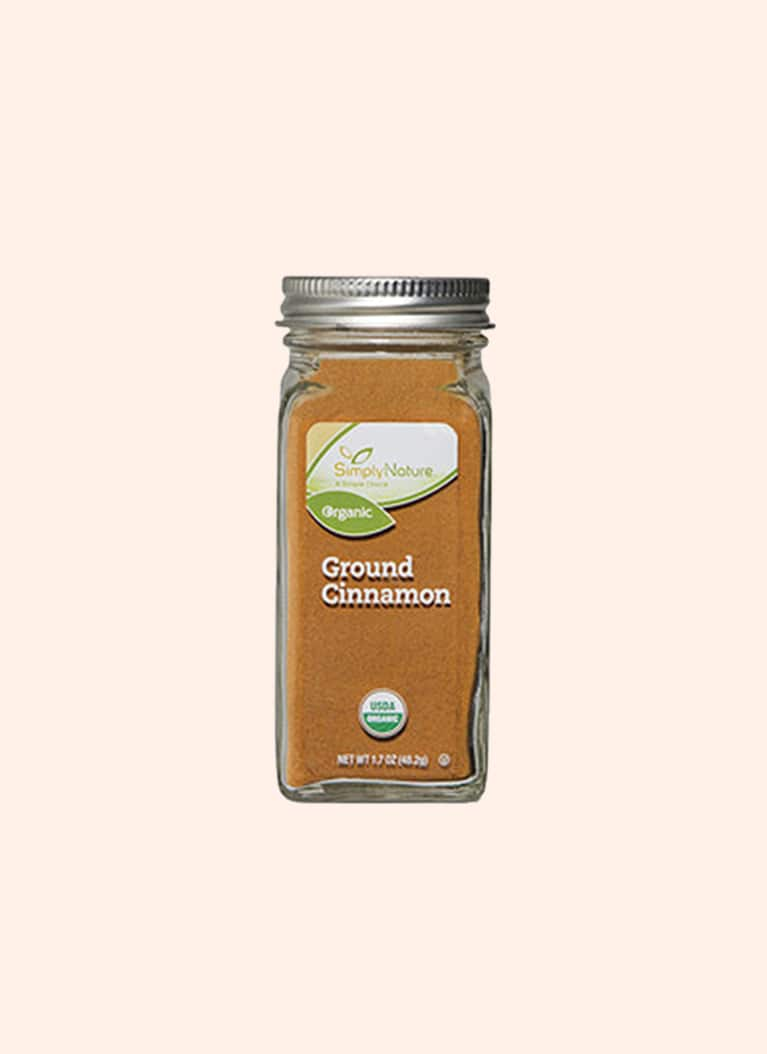 mbg creative + custom
Simply Nature Knock Your Sprouts Off Sprouted 7 Grain Bread
It's no secret—everyone loves bread, but the trick to eating that carby goodness in a healthy way is to buy it in sourdough or sprouted form. Both ancient processes help reduce the phytate content in the wheat and start pre-digesting the grains, making it easier for your belly to assimilate all of the vitamins and minerals without irritation. We love this version, which contains nutritional powerhouses quinoa, oat groats, rye berries. barley, amaranth, millet, and more. Check the price at your local store here.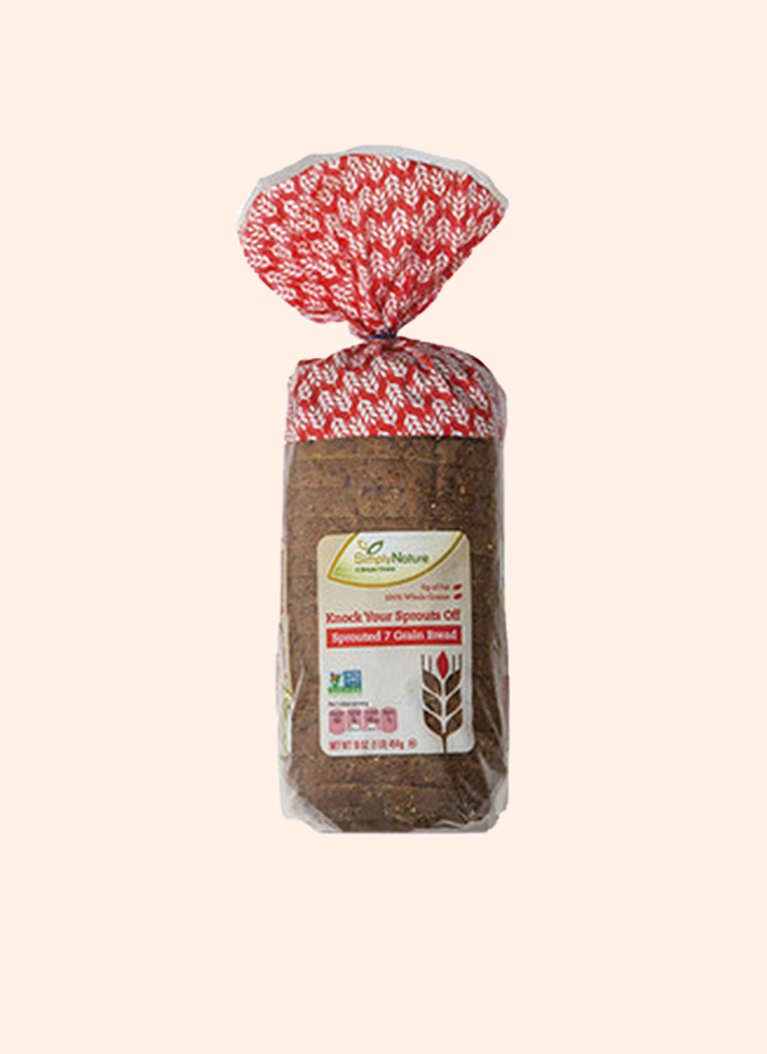 mbg creative + custom
Earth Grown Kale Veggie Burger
Looking to eat less meat in 2019? ALDI has you covered. They have a number of veggie burgers in their Earth Grown line, but these kale ones are our favorite. With simple ingredients and no weird fillers, these pack a ton of vegetables, including kale, carrots, spinach, sweet potatoes, red peppers, and more. Quinoa adds complete protein to keep your blood sugar stable all day long. Check the price at your local store here.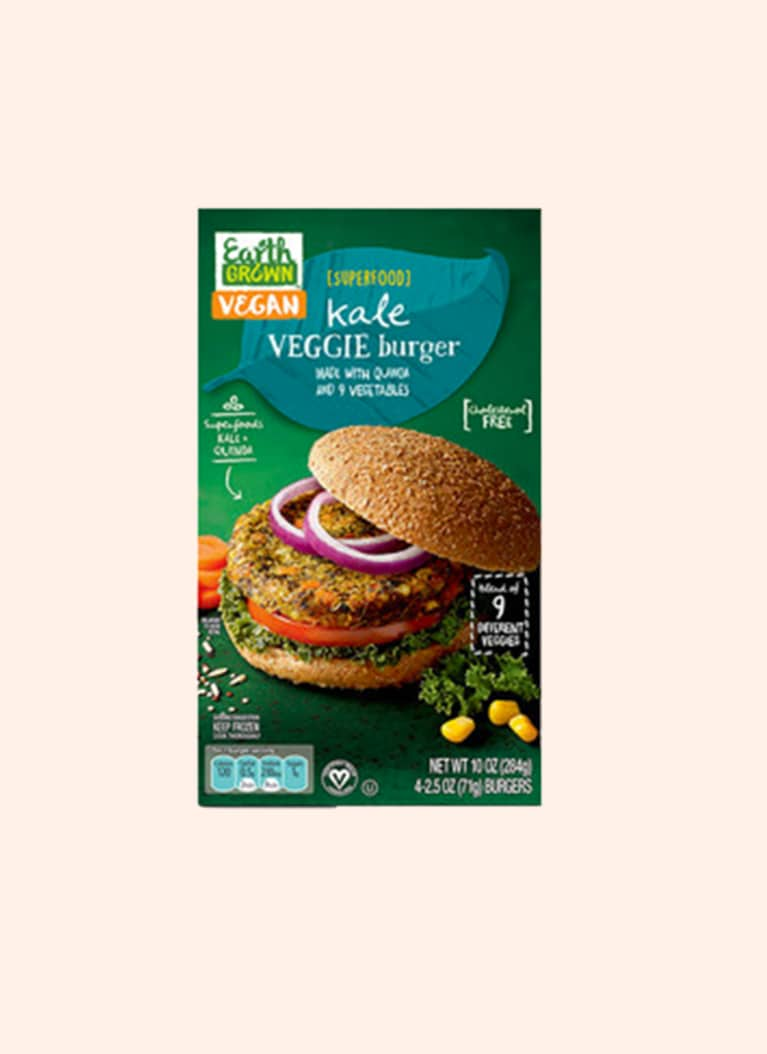 mbg creative + custom
liveGfree Organic Gluten Free Brown Rice & Quinoa Penne
ALDI's liveGFree line is perfect for anyone looking to experiment with eliminating gluten in the new year. We particularly love the quinoa and brown rice penne pasta, which doesn't get mushy or fall apart (so common with gluten-free brands), even when subjected to heavy sauces. Keep some on hand to throw together with tomato sauce and frozen vegetables for the easiest ever healthy dinner. Check prices at your local store here.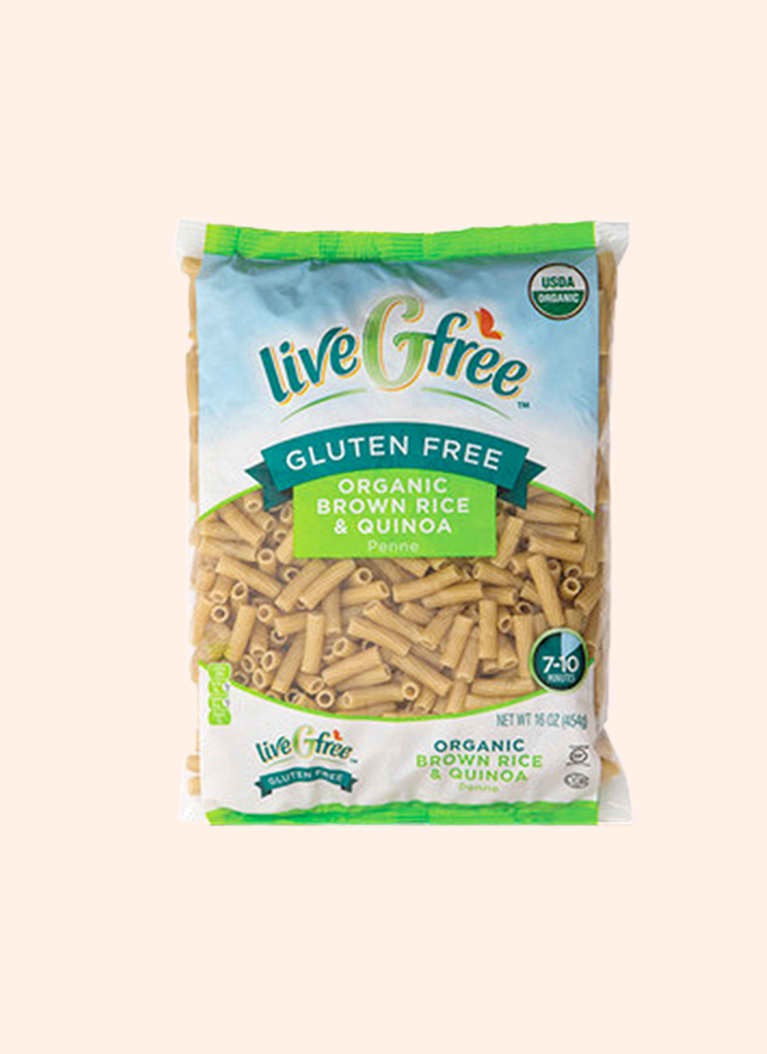 mbg creative + custom
Friendly Farms Unsweetened Almond Milk
Almond milk is a healthy living staple, but between making smoothies with it, using it in coffee or matcha, and adding it to oatmeal, it can get expensive. Luckily, ALDI has a great version that's carrageenan-free, and about as creamy as almond milk gets. Be sure you're getting the unsweetened version if you're watching your sugar intake—check your local store's availability and prices here.
mbg creative + custom