We Tried All The Healthy Alternative Pastas & These Are The Very Best Ones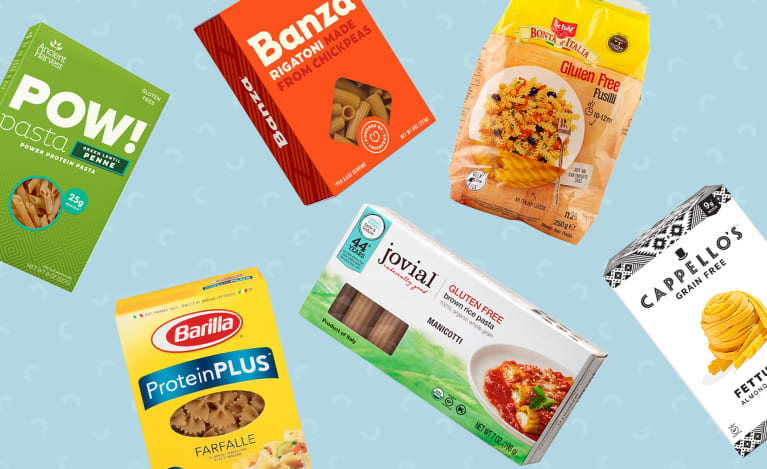 Our editors have independently chosen the products listed on this page. If you purchase something mentioned in this article, we may
earn a small commission
.
When gluten-free pasta first hit the market, it really was too good to be true with gummy results that often fell apart at the merest prick of a fork. No longer! Today's alternative pasta blends have an al dente chew that perfectly mimics traditional pasta while packing in a ton of bonus benefits from protein to omega-3s. Here are our top picks.
Banza Chickpea Rigatoni
If the bright orange box makes you think "chickpea pasta," you're not alone—Banza has created one of the more recognizable (and delicious!) products in the alternative pasta world. They have tons of fun shapes, including wheels, ziti, spaghetti, macaroni, and more, but we especially love the rigatoni, which holds up perfectly to even the heartiest sauces. The brand is also launching three fun new shapes on August 6—alphabet, casarecce, and gemelli—so you'll have a type of pasta for every possible need! Made with chickpeas and pea protein, each serving packs a whopping 27% of your daily protein and 17% of your daily fiber to keep your blood sugar stable and balanced. Chickpea Rigatoni, Banza ($22 for 6 boxes)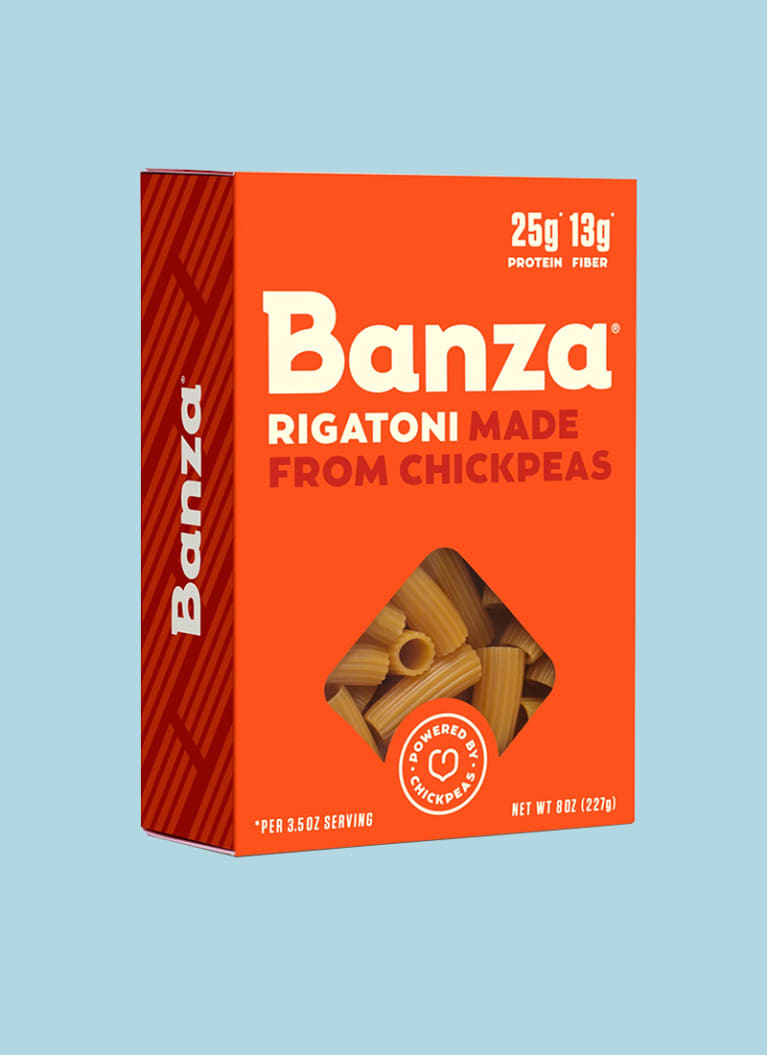 Contributor / Contributor
Cappello's Grain-Free Fettuccine
If it's possible for alternative pasta to taste better than traditional, Cappello's has nailed the secret formula. These premium products are found in the freezer aisle and made from almond flour and cage-free eggs (they're grain-free, gluten-free, dairy-free, non-GMO, paleo, and more). The texture is shockingly al dente, and even the color is the same as traditional pasta, making it easy to fool any dinner guests. The lasagna sheets are a hit among foodie folk, and the gnocchi are pillowy with the perfect amount of bite, but the classic fettuccine is our pick for sheer versatility. Grain-Free Fettuccine, Cappello's ($11 for one box)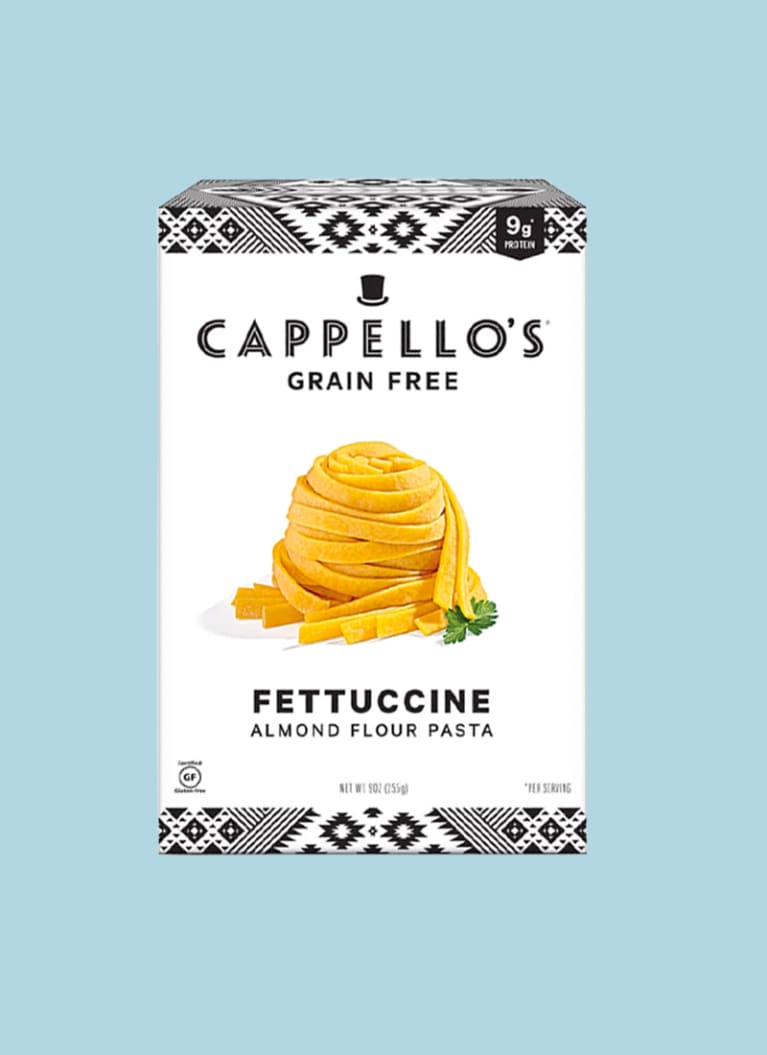 Contributor / Contributor
Ancient Harvest POW! Green Lentil Penne
This penne pasta has just two ingredients: green lentil flour and organic quinoa flour. Somehow, they combine to make a chewy, delicious pasta that won't fall apart when you cook it—and it packs in a ton of protein. Each serving contains 14 grams, or 28% of your daily recommended allowance, and much of that is complete protein from the quinoa. Ancient Harvest also makes a red lentil and a chickpea version, in case you're looking for a tricolor party on a plate. POW! Green Lentil Penne, Ancient Harvest ($3.09 for one box)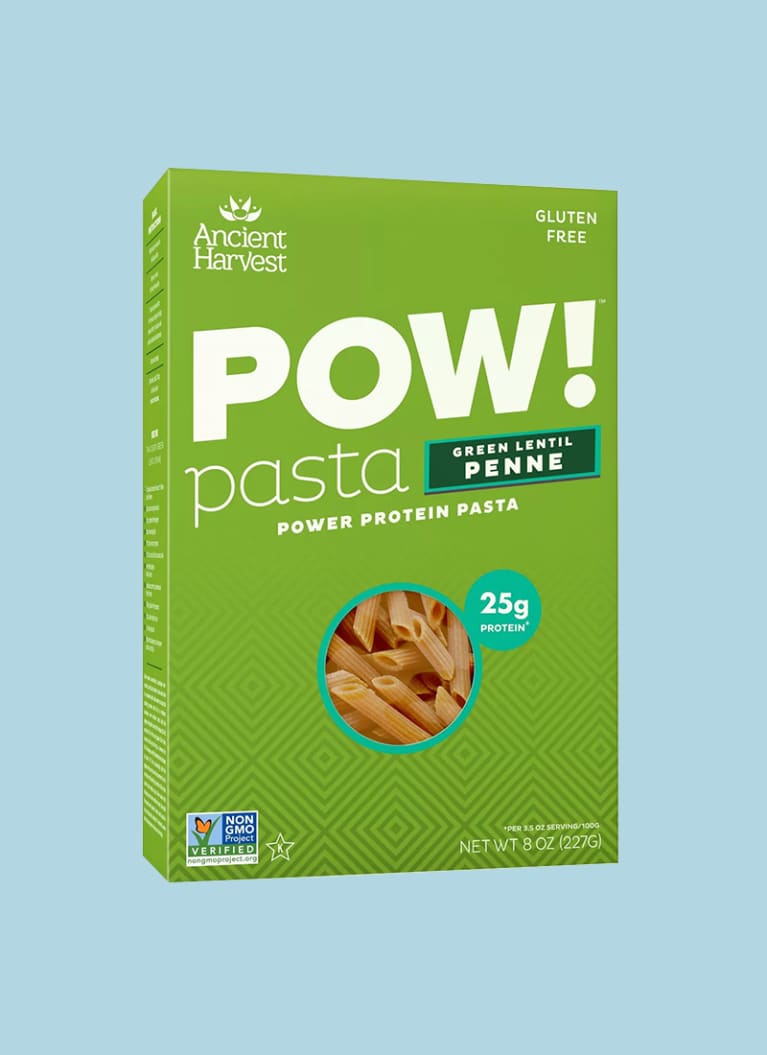 Contributor / Contributor
Barilla® ProteinPLUS® Farfalle
Barilla has long been a pasta-aisle staple, with a fresh-from-Italy taste and super-high standards. They've kept that same quality with their entries into alternative pasta, including their ProteinPLUS® line. A wheat base is elevated with flaxseed, barley, oats, chickpeas, lentils, and egg whites for the same chew you expect from a classic pasta with a ton more protein and fiber, plus a generous dose of omega-3s from the flaxseed. It's non-GMO, and we also love the playful bowtie shape! ProteinPLUS® Farfalle, Barilla® ($26.37 for 12 boxes)
Contributor / Contributor
Jovial Manicotti Gluten-Free Pasta
Jovial's gluten-free, brown-rice-based pasta brings artisanal methods to alternative pasta production. They press the pasta with bronze dies and slow-dry it, which creates an ideal texture and leaves the nutrients more intact. It's certified gluten-free (the only ingredients are organic brown rice flour and water) and comes in a ton of shapes that can be hard to come by in the healthy pasta world, including this manicotti version. Manicotti Gluten-Free Pasta, Jovial ($3.88 for one box)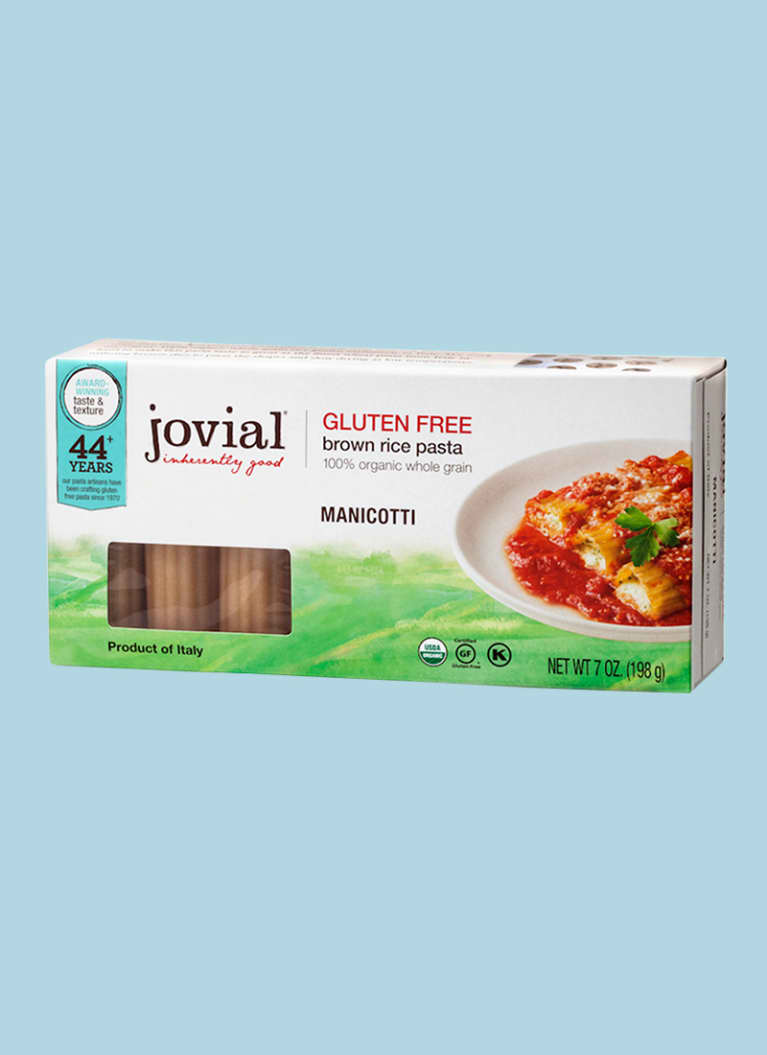 Contributor / Contributor
Schär Gluten-Free Fusilli
European brand Schär has perfected the elevation of a number of gluten-free goods, including breads, crackers, and pizza, and their pasta is no exception. Made from a blend of corn and rice flour, the pasta has a nice chew and holds up well to cooking. We love the fun corkscrew shape, which works beautifully in everything from pestos to pasta salads. Gluten-Free Fusilli, Schär ($18.27 for 5 boxes)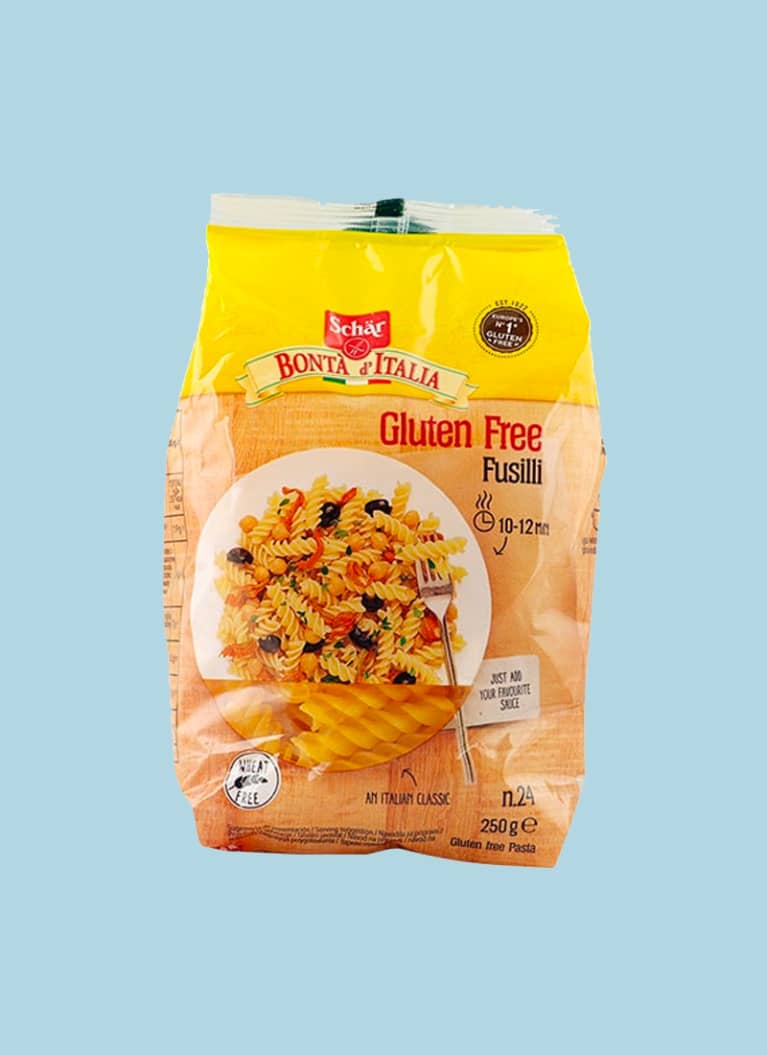 Contributor / Contributor
And do you want to turn your passion for wellbeing into a fulfilling career? Become a Certified Health Coach! Learn more here.