We Tried All The Gluten-Free Flour Blends & These Are The Best
Contributing Food Editor
By Liz Moody
Contributing Food Editor
Liz Moody is a food editor, recipe developer and green smoothie enthusiast. She received her creative writing and psychology degree from The University of California, Berkeley. Moody is the author of two cookbooks: Healthier Together and Glow Pops and the host of the Healthier Together podcast.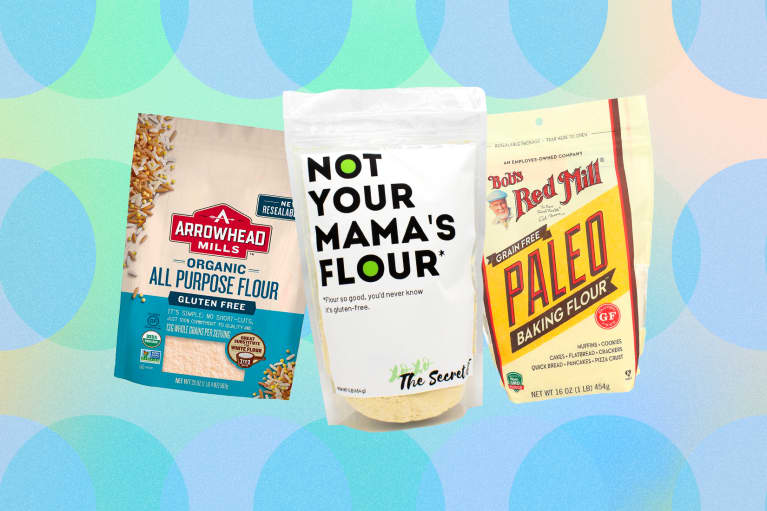 Our editors have independently chosen the products listed on this page. If you purchase something mentioned in this article, we may
earn a small commission
.
Gluten-free flour can be tricky—some brands can have too much grit or a strange aftertaste, and many simply don't work when subbed into traditional baking recipes. We tried all the gluten-free flours out there to find the five best. With great ingredients and even better results, these will become pantry staples if you're celiac, gluten-intolerant, or simply trying to experiment with your baking.
Bob's Red Mill Paleo Baking Flour
If you're looking for a nut- and root-based, grain-free baking flour, Bob's Red Mill makes hands-down the best tasting, most versatile one you can find on the market today. It's comprised of just arrowroot powder, almond flour, tapioca starch, and coconut flour (that's it!), and it can be swapped one-to-one in many recipes. It works particularly brilliantly in the pancake and pizza crust recipes that are on the back of the package—both are easy to make and are designed to combat the texture issues that can sometimes come with paleo baking. The best part? Because each serving contains 4 grams of protein and 3 grams of dietary fiber, your baked goods won't leave you hangry come lunchtime. Paleo Baking Flour, Bob's Red Mill ($12.79 for 16 ounces)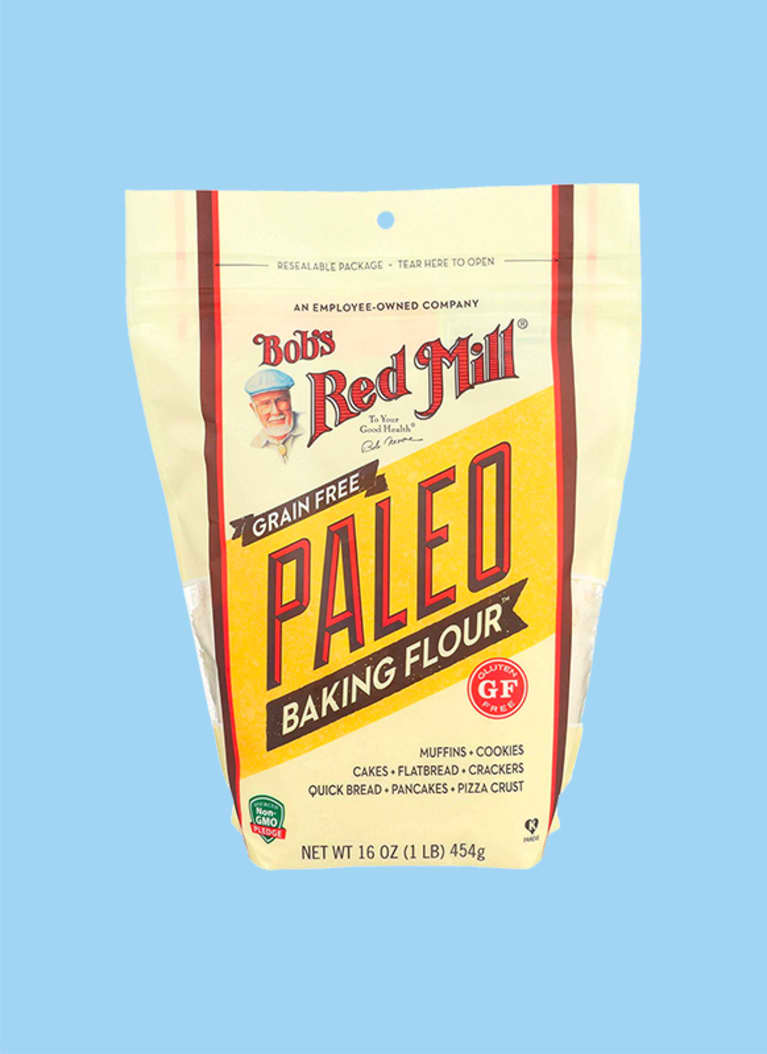 mbg creative + custom
Arrowhead Mills Organic Gluten-Free All-Purpose Flour
Arrowhead Mills makes some of the best classic flours around, so it makes sense that the same quality would be evident in their gluten-free blend. Made from a mix of organic brown rice flour, tapioca flour, and millet flour, this flour can be used as a one-to-one swap in most recipes. Because of the brown rice base, it's a bit less dense than many gluten-free flour blends and makes for fluffy cakes and breads. Testers also commented on the lack of aftertaste (which can be common in gluten-free alternatives). It's also one of the most affordable options on the market today. Organic Gluten-Free All-Purpose Flour, Arrowhead Mills ($4.99 for 20 ounces)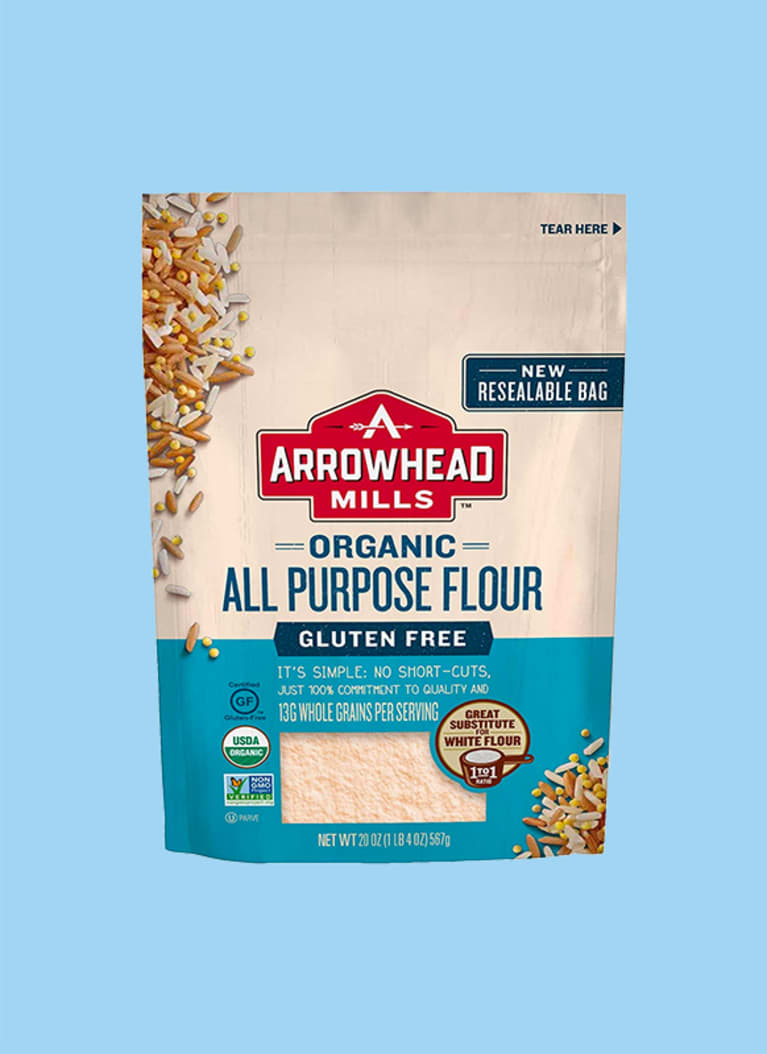 mbg creative + custom
King Arthur Flour Measure For Measure Gluten Free Flour
King Arthur Flour is a certified B Corp, meaning that they've been using their Vermont-based flour business as a force for social and environment good for years. This means you can feel good about where your money is going—and about the resulting quality of your baked goods. The blend is made from a mix of rice flours, sorghum, and potato starch and is fortified with vitamins and minerals for extra insurance. In tests, it yielded results most similar to all-purpose flour when swapped into all types of recipes, from cookies to cakes to breads, with no strange textures or aftertastes. Perfect for the gluten-free baking aficionado who wants to play around with more creative fare. Measure For Measure Gluten Free Flour, King Arthur Flour ($5.99 for 16 ounces)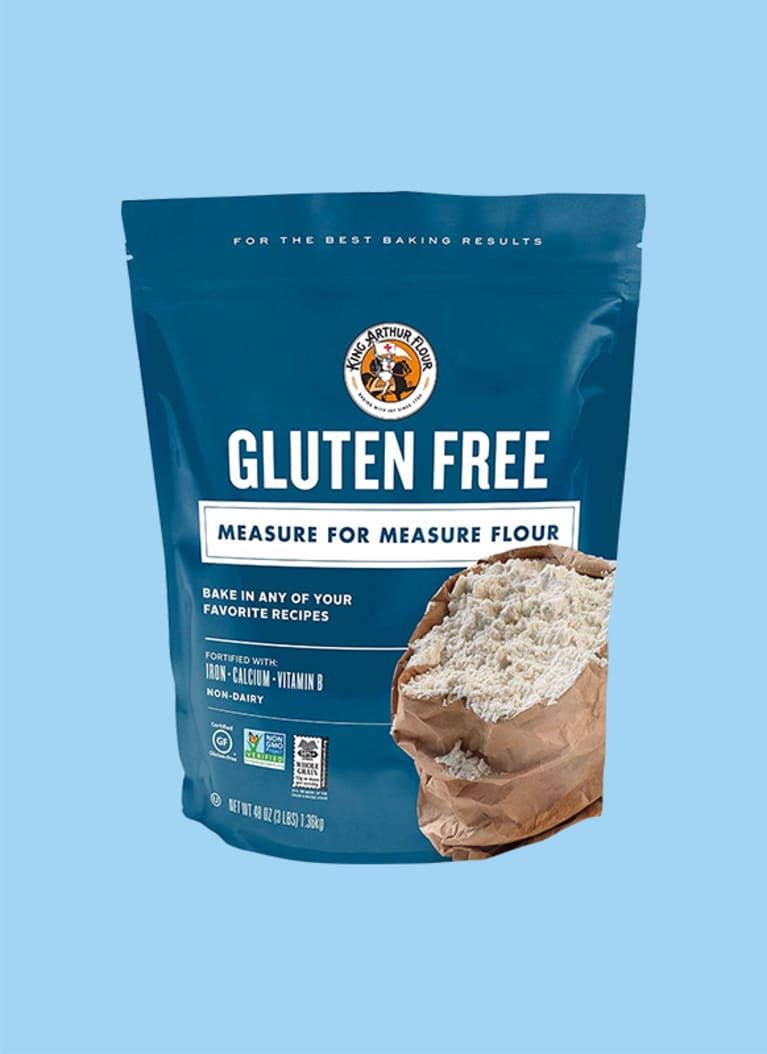 mbg creative + custom
Brandless Gluten Free All Purpose Unbleached Flour
Brandless has made waves since their debut with their reasonably priced, clean products. We love many of their offerings, and their gluten-free flour blend is no exception. It's made from a mix of tapioca flour, brown rice flour, sweet brown rice flour, sorghum flour, and citrus fiber. The sweet brown rice flour adds a gluten-like chew that's especially nice in breads and cookies, and testers found this was a great one-to-one swap across the board. It does tend to clump a bit, so sifting is recommended, but at $4 for a whopping 20-ounce bag, it's definitely worth the extra 30-second effort! Gluten Free All Purpose Unbleached Flour, Brandless ($4 for 20 ounces)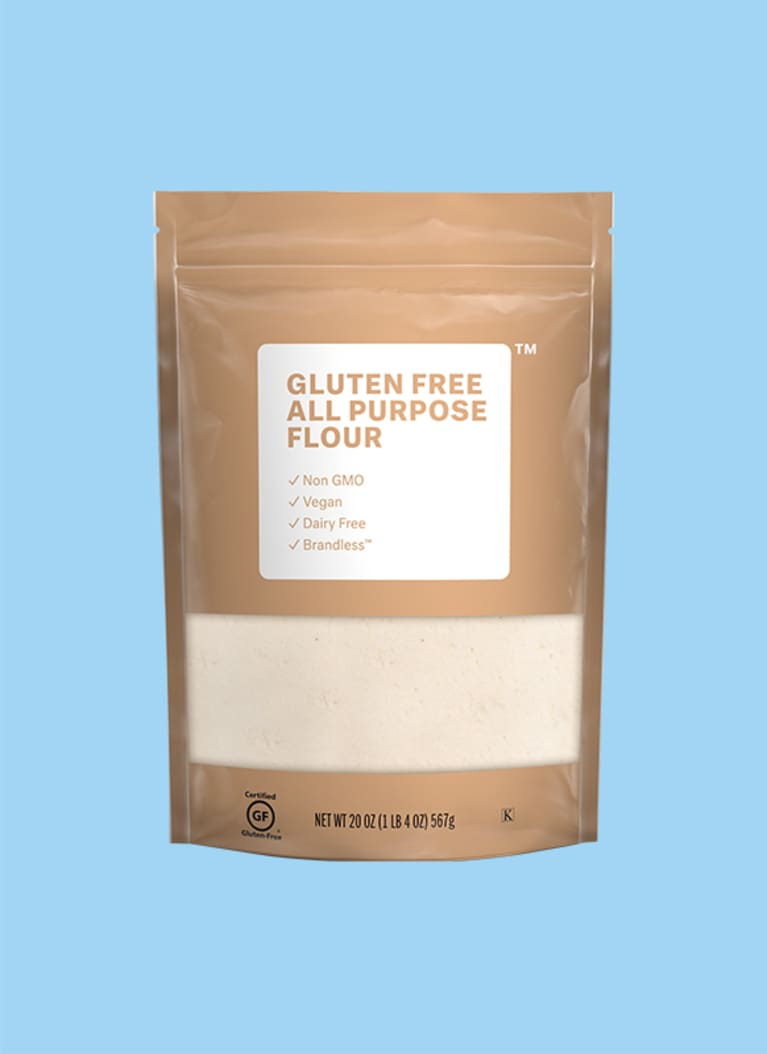 mbg creative + custom
The Secret GF Not Your Mama's Flour
This cult-favorite gluten-free flour has a little bit of everything—sweet white sorghum flour, millet flour, sweet white rice flour, almond flour, brown rice flour, potato starch, tapioca starch, and arrowroot starch. It's made by a baker who personally suffers from gluten intolerance, meaning she was very personally invested in making a high-quality end product—and she succeeded.This blend can be used in literally any baked good. Crepes? No problem. Souffle? It's got you covered. There's no grit or aftertaste, just perfectly textured results. Not Your Mama's Flour, The Secret GF ($9.99 for 16 ounces)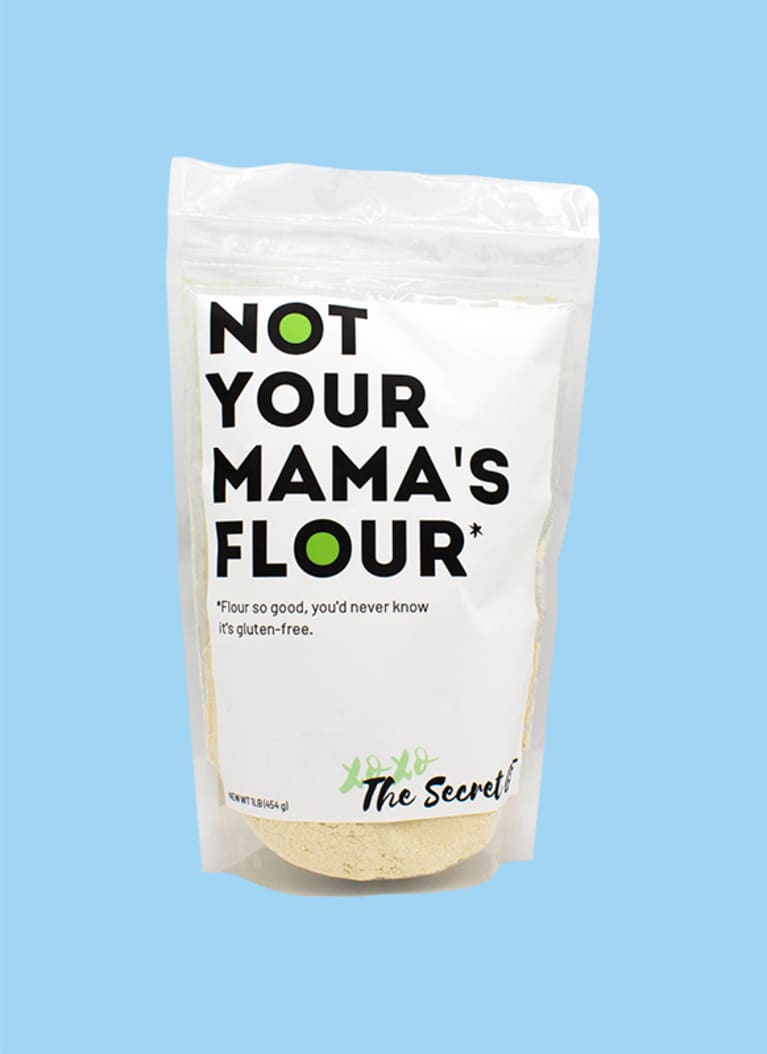 mbg creative + custom