6 Things You Need To Know Today (April 11)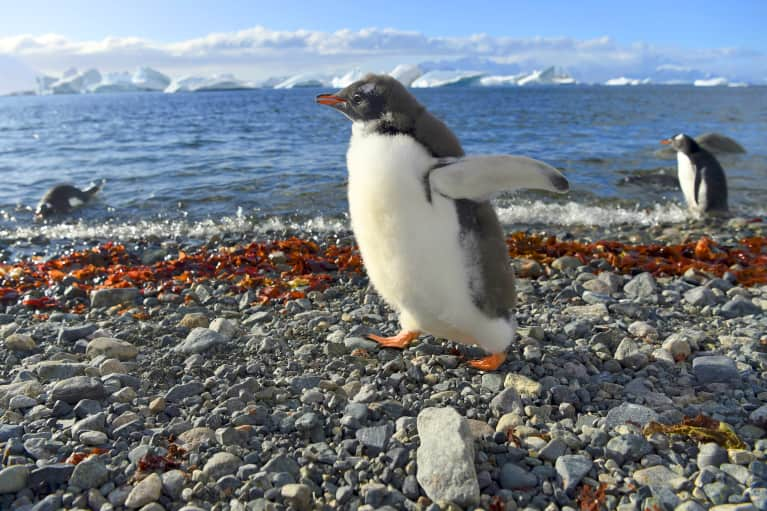 1. Melting ice is really messing with Earth's geography.
New research shows that parts of the Arctic are starting to look a whole lot like the Atlantic (aka ice-free). If it's not obvious enough, this is cause for alarm. Warming air temperatures, melting ice, and shifting currents are totally altering the ocean ecosystem, affecting the people, plants, and animals that call it home. (Scientific American)
2. Not only do rich people have easier lives—now they live longer, too.
Guardian reporter Jessica Glenza has synthesized several new studies from the Lancet on American health care. According to Glenza, study authors found that "Increasing inequality means wealthy Americans can now expect to live up to 15 years longer than their poor counterparts." (Science of Us)
3. Is the way we are studying health, particularly new drugs, completely wrong?
Using mice as "guinea pigs" to test human drugs is flawed for a number of reasons, but perhaps the most relevant is that their biology isn't an apples-to-apples comparison with ours. Scientists believe we'd be better off experimenting with human cells or significantly changing the way we study the animals. (NPR)
4. How much do you know about your supplements?
The natural products industry contributes $122 billion to the U.S. economy each year and doesn't show any signs of slowing. But compared to the pharmaceutical industry, there are very few rules and regulations from the FDA, which considers supplements to be more like foods than drugs. This means that supplements go straight to the shelves without any approval, and the FDA regulates the industry retroactively through random audits and consumers complaints. All the more reason to get your supplements from trustworthy brands. (The Atlantic)
5. Deepak Chopra knows how to make hotel rooms healthier.
Chopra, who is on the advisory board of Delos, a wellness real estate firm, told the New York Times that reducing your contact with in-room germs, getting as much fresh air and natural light as possible, and minding the minibar will all help to make a hotel stay less unhealthy. (NYT)
6. We inherently know how to keep burnout at bay.
Seems like the modern paradox is true: we really do feel happier spending time outdoors. However, a recent study published in the journal of Global Environmental Change, which used an iPhone app called Mappiness to track the location and corresponding emotional state of over 20,000 participants, found that we spend less than 5 percent of our waking hours in nature! Time to (literally) get back to our roots. (Science of Us)