5 Things You Need To Know Today (October 30, 2018)

By Caroline Muggia
mbg Contributor
Caroline Muggia is a writer, environmental advocate, and registered yoga teacher (E-RYT) with a B.A. in Environmental Studies & Psychology from Middlebury College.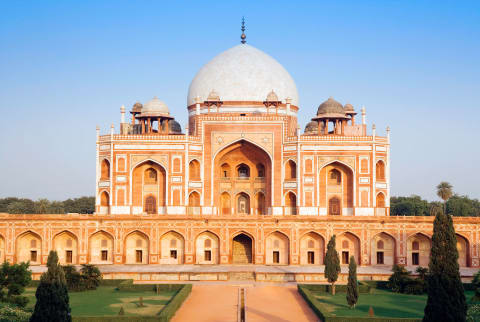 Image by Gavin Hellier / Stocksy
October 30, 2018
1.
Take a breath before you read this.
Air pollution affects children around the world, but nowhere is it as dangerous right now than for young children in Delhi—the second most polluted city in the world. With crop-burning season and Diwali around the corner, the air quality is expected to reach severe lows. Bad air quality can affect neurological development and cognitive functioning in children. The World Health Organizations says reducing fossil fuels globally is one of the many ways we can help. (CNN)
2.
Some of the largest brands in the world are signing on to tackle plastic in our oceans.
The New Plastics Economy Global Commitment, led by the Ellen MacArthur Foundation, has been signed by more than 250 organizations (contributing to 20 percent of the plastic packaging in the world). This is not just individual organizations revisiting old plans; top leaders from organizations such as PepsiCo, Unilever, and Colgate are sitting around a table and solidifying plans to move away from non-reusable, -recyclable, or -compostable packing by 2025. Their goal? To completely change the system. (mbg)
3.
It turns out that changing our habits may take seeing the consequences of our actions.
A new study in Psychological Science suggests that "approach-avoidance" training, a traditional form of training that includes viewing pairs of positive and negative stimuli, is most beneficial when people have a goal that forces them to learn the consequences of the behavior. In the study, individuals with a goal to make their digital avatar as healthy as possible were more likely to choose healthy foods when given the option, compared to those who just saw the consequences with no goal. Learning the consequences plus having a goal seems to be the perfect combo. (ScienceDaily)
4.
It's time to change our tune—humpback whale songs are being silenced by our noise.
Song is critical for humpback whales who use it for communication, hunting, and navigation. Japanese researchers published new findings that the noise from one shipping boat caused fewer male humpbacks to sing within 500 meters of the route. Those within 1,200 meters of the boat sang less or stopped altogether—and those that stopped singing did not resume until at least 30 minutes after the ship had passed. The concern is that the noise could push whales out of their natural habitats and alter their breeding patterns permanently. (EcoWatch)
5.
One-size (pelvis) does not fit all.
The supposed "normal" structure of the pelvis is based on people of European descent, and according to a new study, does not accurately represent the large variations in pelvic structure found in different populations around the world. These findings could refute the idea that there is "a right way" to birth a baby and potentially affect what course of action is taken during delivery based on a person's unique background. (NYT)

Caroline Muggia
Caroline Muggia has a B.A. in Environmental Studies & Psychology from Middlebury College. She received her E-RYT with Yoga Works and is a graduate of the Institute for Integrative Nutrition. A writer and environmental advocate, she is passionate about helping people live healthier and more sustainable lives. You can usually find her drinking matcha or spending time by the ocean.