6 Things You Should Know Today (July 23, 2018)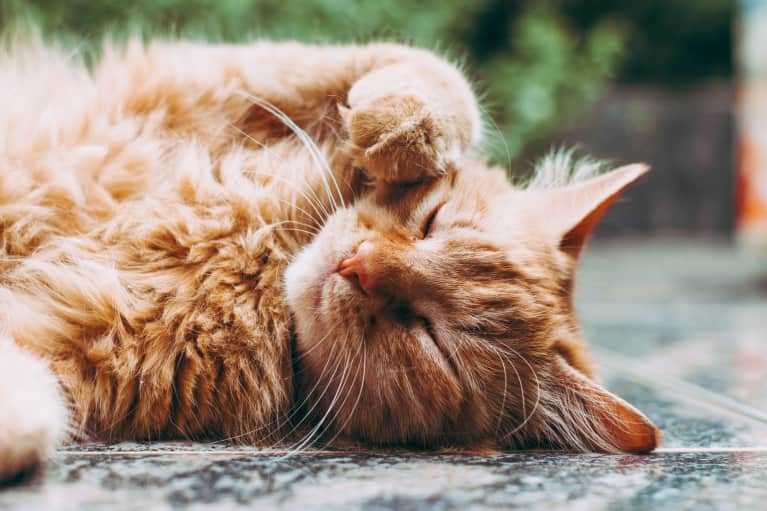 1. Allergic to cats? Don't hold your breath for a good alternative.
Two companies have filed patents for gene-modification procedures that would produce allergy-free cats, allowing the approximately 30% of people in the US with an allergy to find much needed relief. People who are involved in the process say not so fast though—we're scientifically quite far off from being able to actually create sneeze-free pets. (Technology Review)
2. Air quality may be the culprit in the decline of national park visits.
Headed to a national park for a breath of fresh air? You might be surprised to find the air quality at many national parks is on par with that of major cities—and it's affecting visitor numbers. New research, published in the journal Science Advances, found that the number of visitors to national parks dropped by at least 8 percent in months with high ozone levels, a measure of air pollution. (CBS)
3. You probably don't know how much sugar your child eats.
A new study, published in the International Journal of Obesity, found that most parents misjudge the amount of sugar in common kids' food items—by a lot. Almost all of the participants underestimated the amount of sugar in yogurt by an average of 60 percent. Since parents are the nutritional gatekeepers for their children, this could have important implications for the health of their child's diets. (NYT)
4. To find out how to fight food waste in the U.S., we should look abroad.
Luxury hotels in developing countries continue to innovate new ways to preserve food that's been wasted. (Nearly a quarter of food bought in hotels and restaurants is thrown away!) By conducting detailed audits, composting, and turning waste into cooking oils, certain ones have reduced waste by up to 50 percent. (NPR)
5. Could radiation from talking on a cellphone affect memory in teens?
Findings from a new study led by the Swiss Tropical and Public Health Institute could reveal a link between poor memory performance in adolescents and exposure to radio frequency electromagnetic fields from cellphones. The study, which followed 700 teens and their cellphone use over a year, poses that RF-EMF is exposed to the brain during calls, so things like texting and playing games on their phone didn't have same negative affect on memory. (Science Daily)
6. These veggies may help you prevent breast cancer.
According to a new study from the Harvard T.H. Chan School of Public Health, women who ate high amounts of fruits and veggies each day had a lower risk of developing breast cancer, especially aggressive tumors. This link was especially strong for cruciferous vegetables and those that are yellow and orange. (Science Daily)