Contributing Food Editor
By Liz Moody
Contributing Food Editor
Liz Moody is a food editor, recipe developer and green smoothie enthusiast. She received her creative writing and psychology degree from The University of California, Berkeley. Moody is the author of two cookbooks: Healthier Together and Glow Pops and the host of the Healthier Together podcast.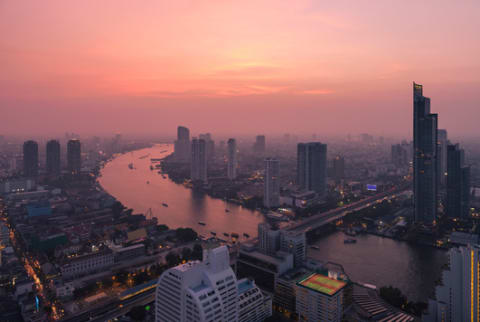 June 20, 2017
1. We knew climate change was dangerous, but this new finding is next-level frightening.
According to research published in Nature Climate Change, 74 percent of the world's population will be exposed to deadly heatwaves by 2100 if carbon gas emissions continue to rise at current rates. The temperatures and humidity associated with these extreme weather events could be detrimental to human health. (EurekAlert)
2. Carrie Fisher's official cause of death has been revealed.
The Los Angeles County Coroner's Office has confirmed the Star Wars actress's cause of death as sleep apnea and "other undetermined factors." Fisher's daughter Billie Lourd was quick to clarify that her mother's death was due to battling "drug addiction and mental illness her entire life...I know my Mom, she'd want her death to encourage people to be open about their struggles. Seek help, fight for government funding for mental health programs. Shame and those social stigmas are the enemies of progress to solutions and ultimately a cure." (People)
3. This women-only space prioritizes self-care.
What makes this Seattle spot special? Founders Kim Peltola and Amy Nelson launched The Riveter to give women a space for self-care. Yoga classes, feminist books, and healthy granola abound in their white-walled loft. Sign us up! (Fast Company)
4. Could this be the secret to living longer?
While there's no doubt that earthworms and humans don't have all that much in common, new findings suggest that simply tweaking gut bacteria in worms can help them live longer. Could the same be true for humans? That remains to be seen, but it certainly makes the case for doing your best to keep your gut good and healthy. (The Atlantic)
5. Will emergency rooms swap pain killers for acupuncture?
In one of the most thorough studies yet, researchers in four different hospitals found that acupuncture was in fact a viable substitute for pain medication in patients who visited the emergency room in considerable pain. We hope this is the tip of the iceberg when it comes to finding holistic eastern treatments in western settings. (Science Daily)
6. IKEA announces a major commitment to reducing food waste.
IKEA is aiming to cut their food waste in half by 2020, a move that will save them money and significantly reduce their environmental foot print. They've already begun to try to better estimate the amount of food consumed daily, so as not to create more than consumers needs. (Grub Street)