5 Things You Need To Know Today (July 4, 2017)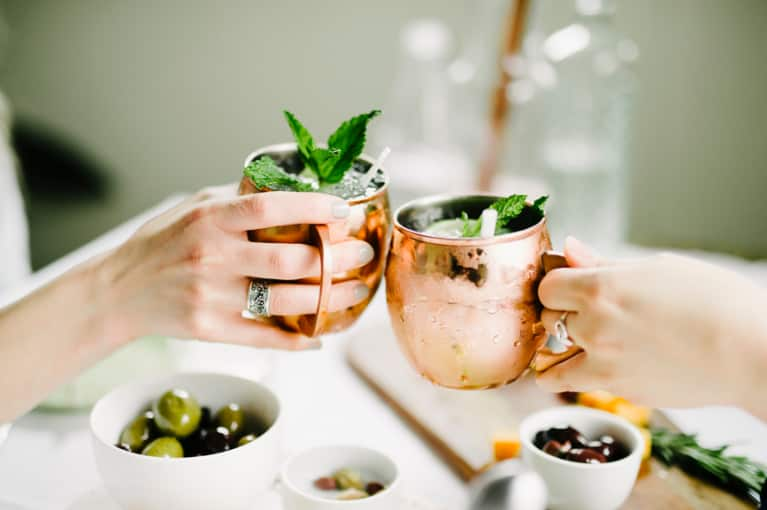 1. Is alcohol (really) good for you?
We might soon have a definitive answer to this question. Through funding by companies like Anheuser-Busch and Heineken, the National Institutes of Health is starting a $100 million clinical trial to determine whether or not moderate drinking truly promotes health, as many people think it does. (NYT)
2. It's time we all thought more about air quality.
New research published in the journal Ecological Indicators shows that an increase of 10 micrograms per cubic meter of pollution particles in the air can be linked to a decreased life expectancy of 9 to 11 years. In case we needed another reason to believe our environment affects our health. (News Medical)
3. If you have irregular periods, a concussion may be to blame.
A new study published in JAMA Pediatrics found that young women who'd had concussions experienced more menstrual irregularities than those who didn't. Evidently, concussions may affect the "neuroendocrine hypothalamic-pituitary-ovarian axis," which adversely interferes with hormone production. (CNN)
4. Eating your placenta after birth could be dangerous, experts report.
After a newborn in Oregon was infected not once, but twice, with group B streptococcus, medical professionals pointed to placenta encapsulation as the culprit. While the health benefits of eating placenta are unsubstantiated by clinical studies, many new mothers claim it helps with energy levels, milk production, and even mood. Without enough research to weigh the risks and rewards, scientists caution new mothers to get their placenta thoroughly tested for contagions before consuming it. (NBC Montana)
5. Could the human life span be limitless?
New research suggests the answer is: maybe! Jim Vaupel of Germany's Max Planck Institute for Demographic Research says "at present the balance of the evidence suggests that if there is a limit it is above 120, perhaps much above—and perhaps there is not a limit at all." And Siegfried Hekimi, a professor at McGill University, says that by 2300, the oldest person on Earth may be 150 years old. (AV Club)