These 5-Ingredient Peanut Butter Granola Bars Will Be Your New Favorite Snack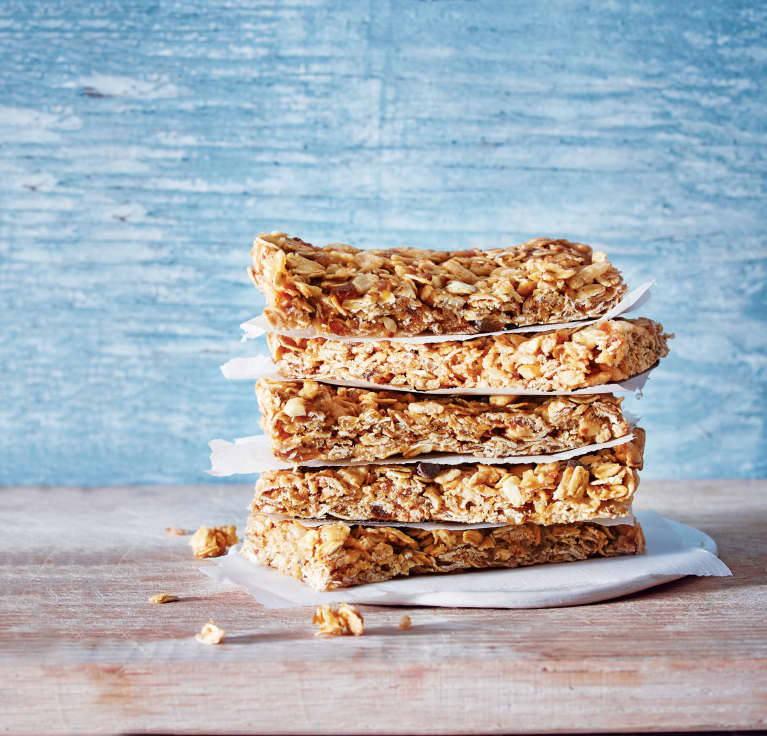 As a contributor to the Today show, food blogger, and mother to three children under the age of 10, Siri Daly is often short on time and energy—which is where having easy, healthy snacks that come together quickly comes in handy. These Peanut Butter Granola bars, excerpted from her new book, Siriously Delicious: 100 Nutritious (and Not So Nutritious) Simple Recipes for the Real Home Cook, have just five ingredients and can be fit into any schedule, no matter how harried. "I sometimes think I can do it all because I'm Super Woman! Mary Poppins! Martha Stewart! However, if you do end up volunteering for that snack job on your busiest day, you can pull off these granola bars with time to spare," says Siri. "They require five simple ingredients, 20 minutes of prep time, and little to zero effort. The best part is they are rich in protein, low in sugar, and taste like a much better version of the store-bought kind."
5-Ingredient Peanut Butter Granola Bars
1½ cups uncooked old-fashioned regular rolled oats
⅓ cup crunchy peanut butter
⅓ cup honey
⅓ cup dates, pitted and finely chopped
½ cup crisp rice cereal (such as Rice Krispies)
Preheat the oven to 350°F. Line an 8-inch square baking pan with parchment paper, allowing the paper to extend over the sides of the pan. Grease the parchment paper.
Spread the oats evenly on a rimmed baking sheet, and bake until golden brown, about 15 minutes.
Meanwhile, stir together the peanut butter, honey, and dates in a saucepan over medium. Cook, stirring occasionally, until the peanut butter has melted and the dates are well-combined, about 5 minutes.
Combine the toasted oats and crisp rice cereal in a medium bowl. Pour the peanut butter mixture over the oats and cereal mixture; stir until well-blended.
Using a rubber spatula, spread the mixture into the prepared pan, pressing lightly into an even layer. Place in the refrigerator, and chill until completely cool and firm, about 30 minutes. Using the parchment paper as handles, lift the chilled bar mixture out of the pan. Cut into 8 rectangles, and serve, or store individually wrapped in plastic wrap for breakfast or snacks.