5 Days, 5 Smoothies: All The Healthy Recipe Inspo You Need For The Week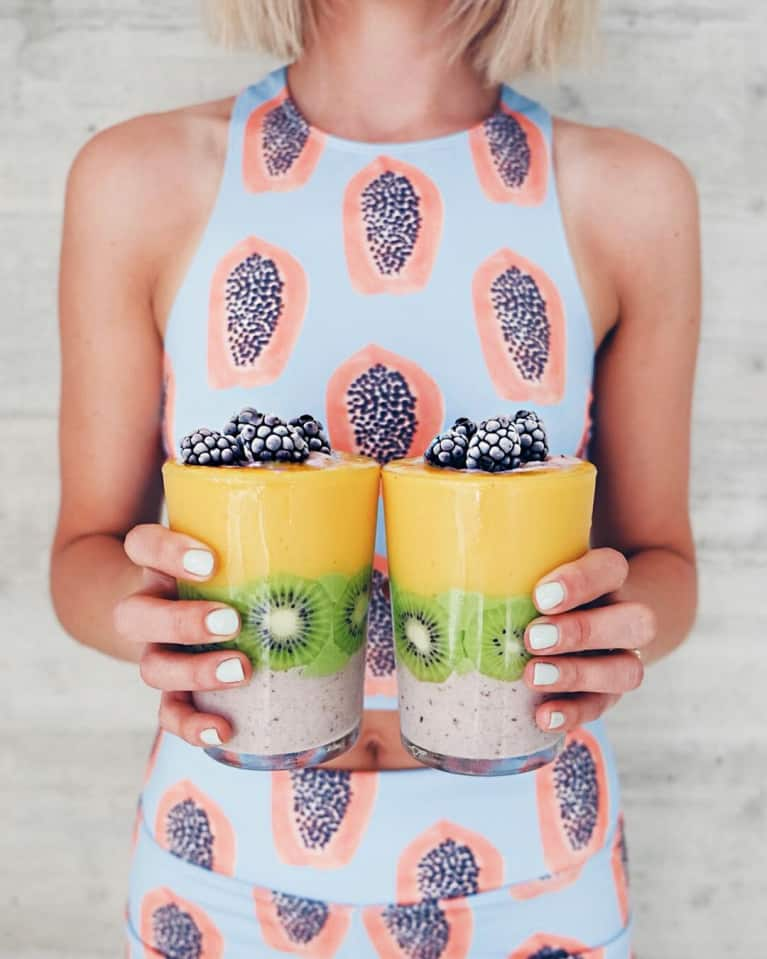 Smoothies are the breakfast staple of the wellness world, and for good reason: They're the easiest way to pack in a ton of healthy foods in almost no time at all. While you don't really need a recipe to make a perfect smoothie (check out the full guide to making a perfect one every time here), inspo is always welcome—especially when you find yourself falling into a rut with a repeat recipe. With that in mind, we've gathered up five delicious smoothie recipes from some of our favorite Instagram accounts, so you never have to fall prey to smoothie fatigue again.
Monday: The colorful showstopper.
Tuesday: The skin-loving superfood bowl.
Wednesday: The figgy immune booster.
Thursday: The matcha energy machine.
Friday: The sneaky zucchini mint-chip.
While you're whipping stuff up, make this for dinner and be that much closer to a happy gut.
And do you want to turn your passion for wellbeing into a fulfilling career? Become a Certified Health Coach! Learn more here.