11 Ways Use Thanksgiving Leftovers In Your Beauty Routine (Seriously!)
Why let your stomach have all the fun on Thanksgiving? Show your skin and hair some love this weekend by incorporating some of those dinner leftovers into your beauty routine.
I know what you're thinking: "How am I supposed to use soggy stuffing and Aunt Jean's green bean casserole in my beauty routine?!" But I'm not talking about those leftovers — save 'em for your weekend lunches. Rather, snag a few ingredients before the cooking starts, or sneak extra of the face-friendly dishes to use on yourself later.
When you think about it, almost every ubiquitous Thanksgiving dish has one or two ingredients that are seriously good for you, both inside and out. When they're not under a layer of marshmallows, sweet potatoes are vitamin- and iron-rich. The antioxidants in pumpkin will make your skin glow. And mixed with some sugar, cinnamon is a great exfoliant.
Don't let anything go to waste this Thanksgiving; try one (or all!) of these 11 DIY beauty recipes. And make sure to thank Uncle Fred for insisting you needed that extra bag of cranberries this year.
1. Rosemary + Peppermint Sugar Lip Scrub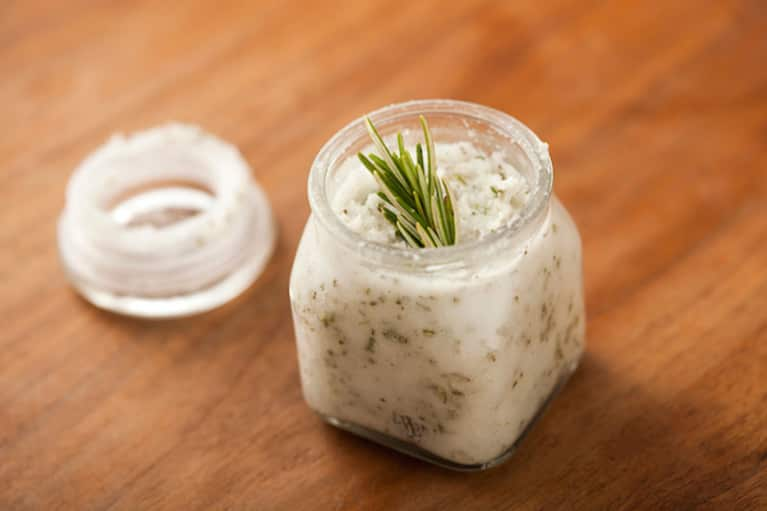 There's bound to be herbs lying around after the Turkey is dressed and ready, so snag 'em and whip up this delicious-smelling (and tasting!) lip scrub. It's festive, actually works, and will get you in the mood for the next big holiday on the calendar.
Pumpkin is great for your skin: it's got vitamins A, C, and E; beta-carotene; zinc; potassium; and antioxidants, all of which will keep your face bright and healthy as the temperatures drop even lower. Mix it with antibacterial powerhouse honey and you've got a seriously powerful mask.
3. Cranberry Coconut Lip Gloss + Cheek Stain
Not only are cranberries a gorgeous, universally flattering shade of, well, cranberry, they're full of vitamin C that will keep your lips plump and hydrated through the winter. Bonus points for this recipe doubling as an all-natural blush as well.
4. Butternut Squash Heel Soother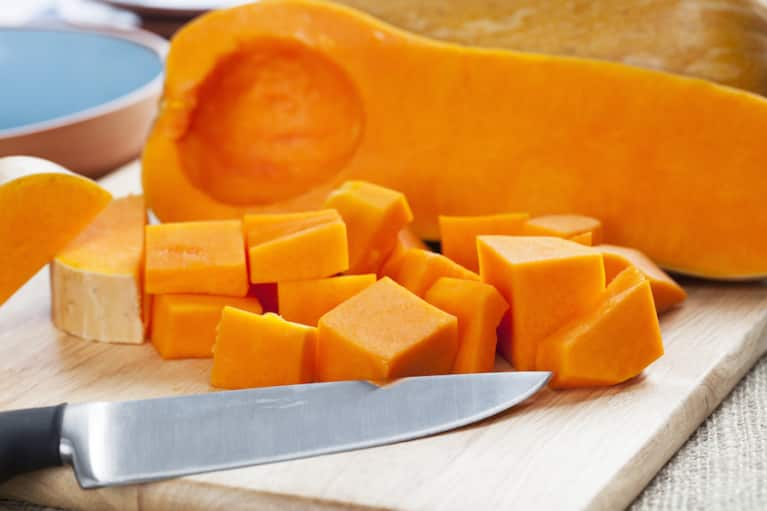 Delicious to eat, even better for your feet, butternut squash with its vitamin E will help with your dry, cracked heels by helping your skin retain its natural moisture. Plus, how fun does it sound to squish around in some mashed up squash?
5. Egg-White Face-Lift Mask
Grab a few eggs from the baking supplies before you start cooking, and mix the whites with lemon and honey. The combination will tighten your pores, tone your skin, and brighten any dark spots.
6. Apple Cinnamon Body Scrub
Not to be confused with a dessert, this apple cinnamon body scrub is the perfect festive, seasonal way to soften and prep your skin.
7. Coffee + Lemon Exfoliator
When there's inevitably a pot of coffee sitting untouched at the end of your Thanksgiving meal, take advantage and hoard those grounds. They'll make an amazing exfoliator, and the caffeine can help reduce any puffiness you might be experiencing due to lack or sleep or overindulging.
8. Sweet Potato + Honey Hair Conditioner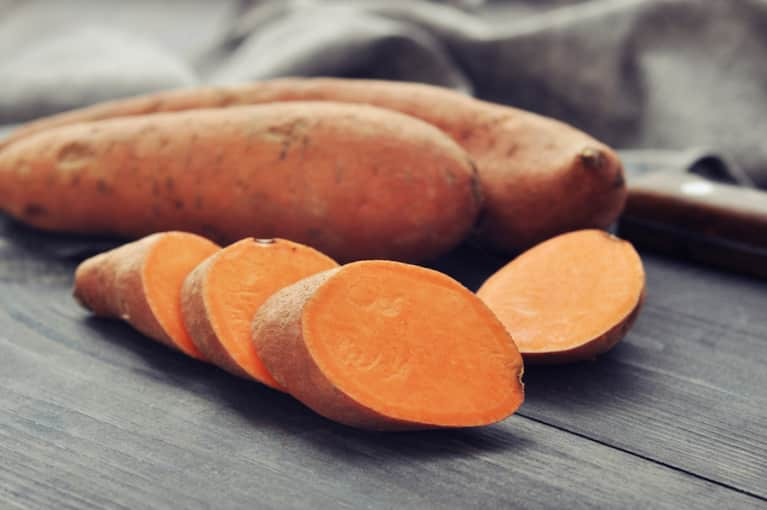 They're a foodie favorite this time of year, but sweet potatoes are full of beta-carotene, which is crucial for cell growth. Happy cells equal happy hair, so mash some up and condition your locks!
9. Chocolate + Oatmeal Face Mask
Even if it's not Thanksgiving, odds are you already have the ingredients for this mask sitting around your pantry. The cocoa powder will increase blood flow to the skin, oatmeal is soothing and a great natural exfoliant, and honey will zap any nasty lingering bacteria.
Good for your eyes, great for your skin, carrots shouldn't be relegated to a sad side dish! Instead, whip up this face mask and let your skin soak in all the vitamin A, C, potassium, and antioxidant these orange babies have to offer.
11. Honey + Avocado Scalp Remedy
If you found yourself scratching your head after listening to crazy Uncle Bob's take on this year's political issues, indulge in this much-needed treatment. Your head will thank you for the ultra-hydrating avocado/honey mix.