Cast-iron skillets are a healthy chef's best friend. A well-seasoned one is nonstick with no need for chemicals, and it infuses iron into your food (especially important for vegans and vegetarians). The heavy bottom gets hot and stays hot, ensuring your food will be perfectly cooked. We scoured the internet for the absolute best healthy cast-iron recipes around, and these 11 dishes made our mouths water the most.
Gluten-Free Zucchini Skillet Cornbread
Gluten-free cornbread, say what?? This genius recipe has the taste—and more importantly and impossibly, the texture—of traditional cornbread, but it relies on a chickpea-flour base. Packed with fiber and with an added kick of vegetables (hello, zucchini!), it's a summer staple waiting to happen. Get the full recipe here.
Charred Lemon Garlic Asparagus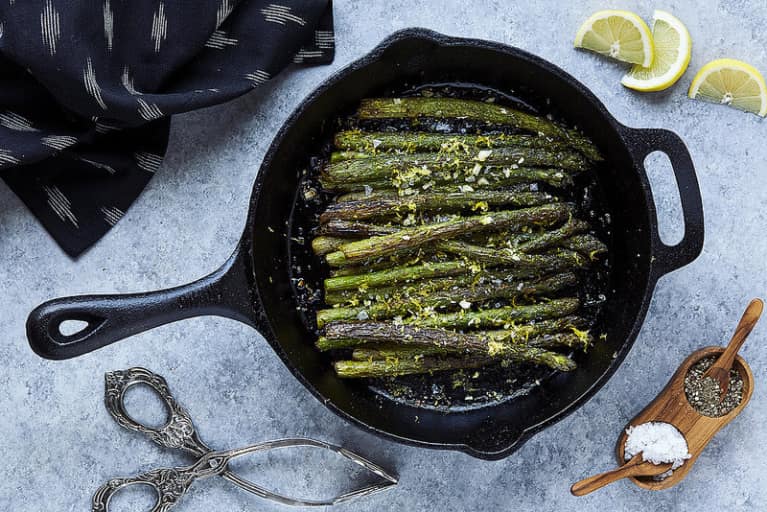 This dish takes 10 minutes to come together—and when it does, it's a total showstopper. With immune-boosting garlic, detoxifying asparagus, and lemon zest (which is great for your skin), this dish is equally good as a side, or tossed into salads or stir-fries. Get the full recipe here.
Crispy Honey Ginger Salmon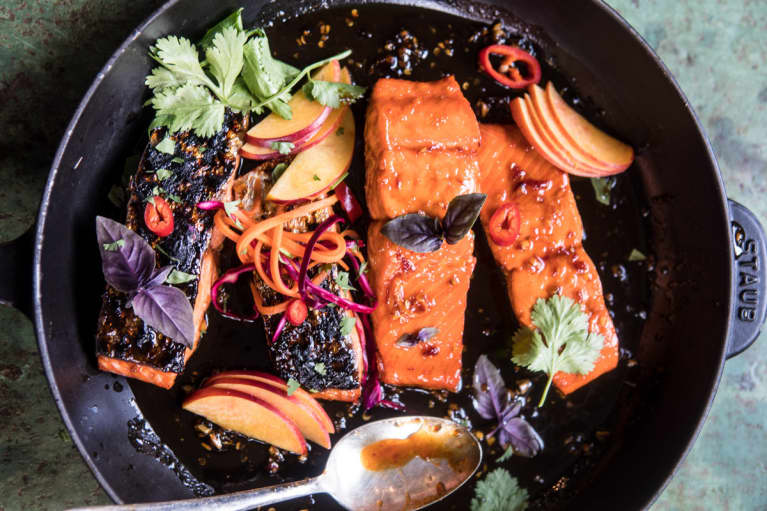 Salmon is consistently recommended by doctors for its hormone-balancing properties, and this dish turns the omega-rich fish into a sweet and flaky delight. The Asian summer side slaw adds a fresh and crunchy dose of veggies as well. Get the full recipe here.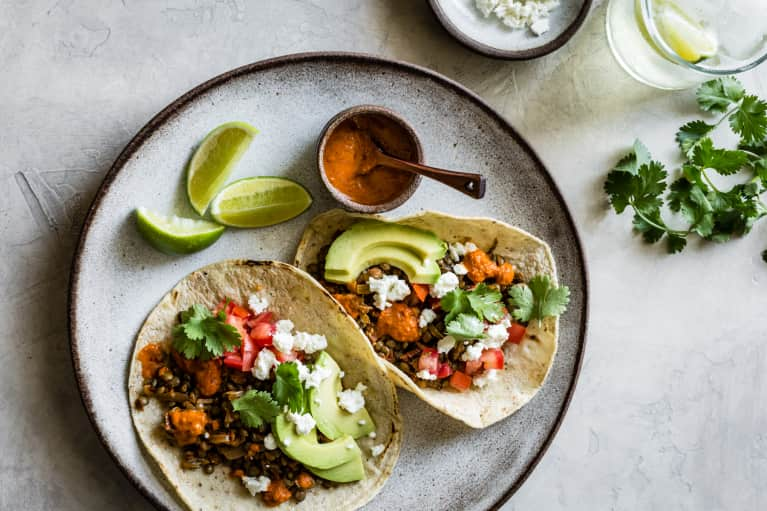 These vegan lentil tacos have a delightfully smoked flavor, thanks to an ingenious combination of spices. The lentils add a heart-healthy dose of fiber, and the customizable toppings make them super fun for kids and families too! Get the full recipe here.
Sweet Potato Rice Mexican Breakfast Skillet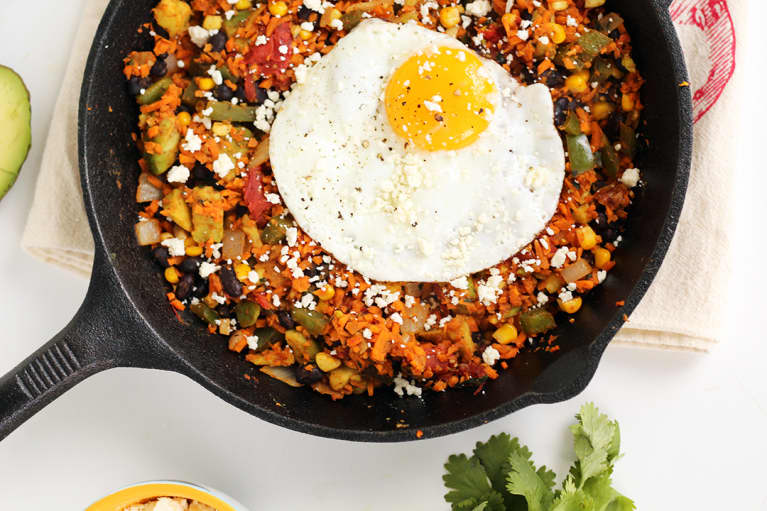 If you're in a breakfast mood, this delightful take on a hash-brown breakfast skillet is sure to spice up your mornings. With a whole host of good-for-you ingredients (fiber-packed sweet potato; skin-loving avocado; chelating cilantro), it's sure to kick off a super-healthy day. Get the full recipe here.
Avocado Tomato Socca Pizza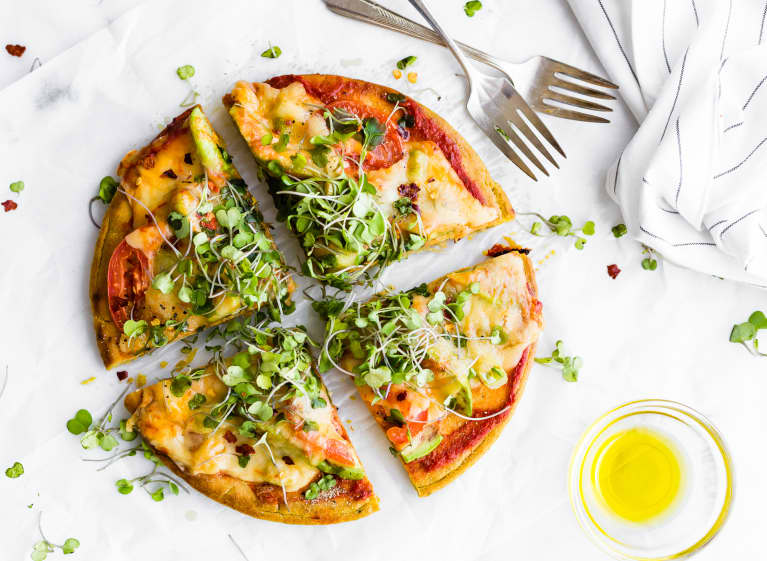 Socca pizzas have become super-trendy recently, and for good reason. The ingenious chickpea-flour base takes no skill and just seconds to make, and the result is delightfully pizza-like, with enough structural integrity to hold whatever toppings you'd like. Get the full recipe here.
Chickpea Dumplings in Curry Tomato Sauce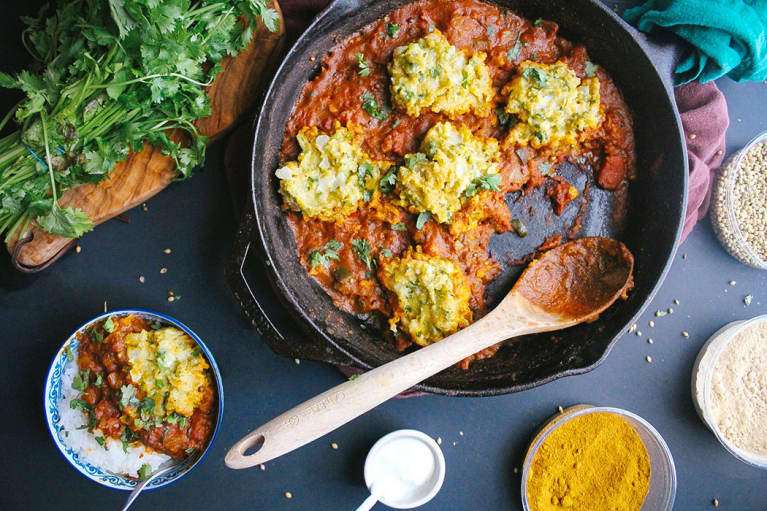 These chickpea dumplings are a genius gluten-free take on the classic comfort food, and the spicy tomato sauce they're in (seasoned with a melange of anti-inflammatory spices) takes the whole dish to the next level. Get the full recipe here.
Pan-Roasted Brussels Sprouts with Corn and Caramelized Onions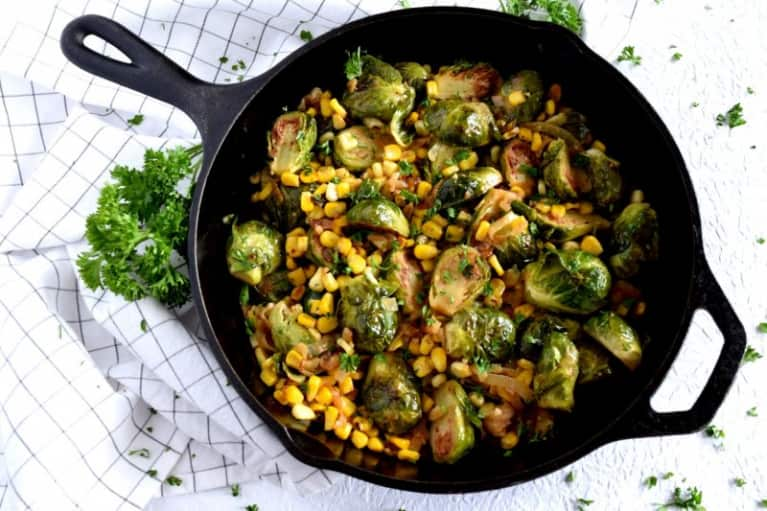 If you haven't tried Brussels sprouts roasted in a cast-iron pan, you need to get on that, stat. They develop a natural sweetness that turns this cruciferous vegetable into nature's candy, a vibe that's only enhanced by the corn (frozen is totally fine) and caramelized onions. Get the full recipe here.
Kale and Tomato Breakfast Skillet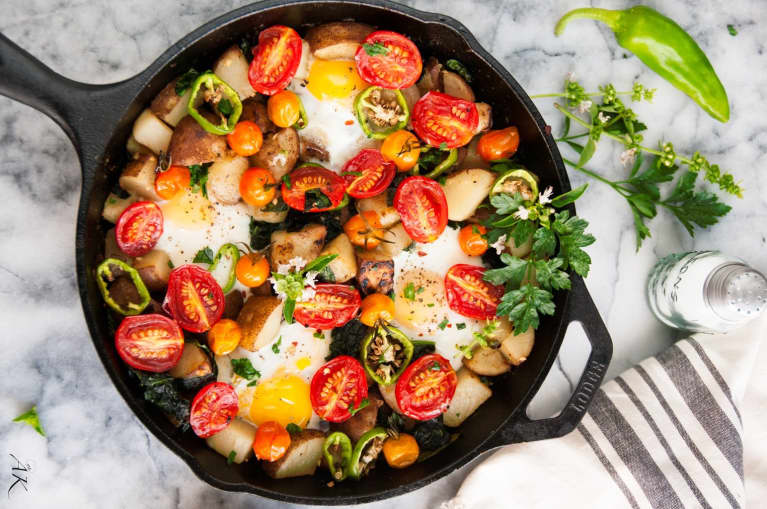 If you're a vegetable lover, this skillet's for you. Bursting with sweet tomatoes and savory kale, this produce-packed meal comes together in only a few minutes, with very little cleanup. Get the full recipe here.
Dairy-Free Vegetable Frittata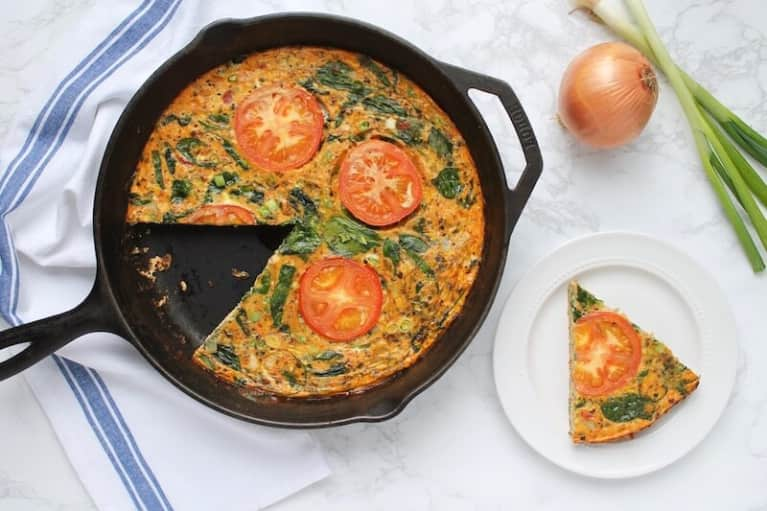 A frittata is a cast-iron classic, due to the sturdy pan's ability to go directly from the stovetop to the oven. This version swaps milk and cheese for dairy-free versions and tops the whole thing off with vegetables galore. Get the full recipe here.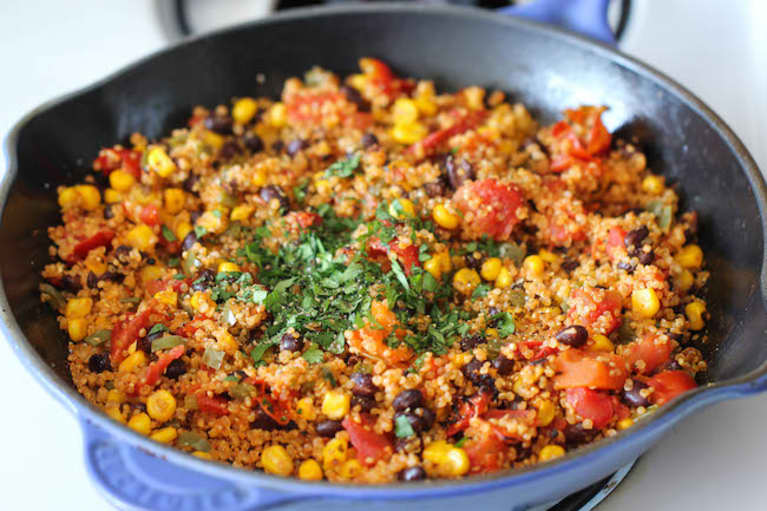 This one-and-done Mexican quinoa takes all your favorite fiesta flavors and combines them into a healthful, protein-packed bowl. Bonus: We bet you have all of the ingredients you need for it in your house already! Get the full recipe here.
Want to turn your passion for wellbeing into a fulfilling career? Become a Certified Health Coach! Learn more here.