Vegan Recipe: Lemon-Pepper Collard Wraps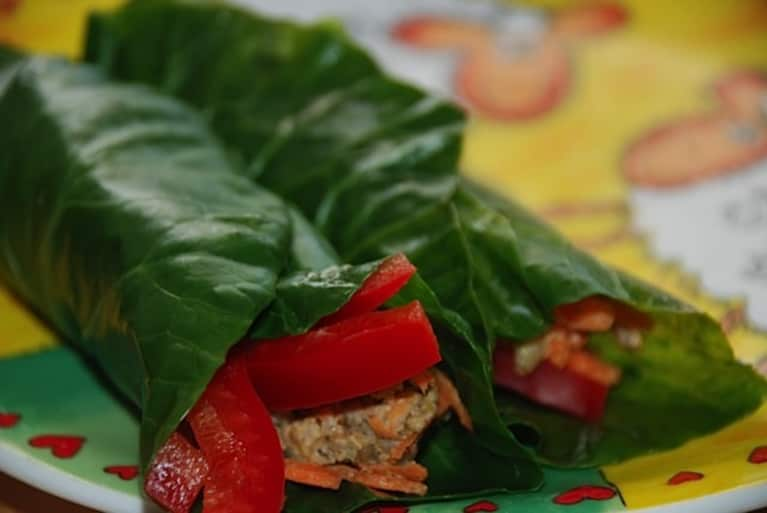 Want to try an easy vegan dish that gives you the decadence of pâté and light citrus notes associated with spring? These wraps are the perfect appetizer or snack as warmer weather slowly makes its way into our lives.
Ingredients:
1 cup sunflower seeds
1 Tbsp dried basil
Juice of one lemon
2 Tbsp nutritional yeast
1/2 teaspoon ground pepper
1/2 teaspoon sea salt
1 carrot, grated
1 red pepper, sliced
4 large collard leaves, bottom half of stem removed
Directions:
Bring a large pot of water to a boil and place collard leaves in the boiling water for one minute. Remove and place in a bowl of cold water to stop the cooking process. Drain and pat dry.
In a high powered blender or a food processor, add the sunflower seeds, basil, lemon juice, nutritional yeast, pepper and salt and blend/process until you have a pâté consistency. Place the pâté in a a large bowl, add the grated carrot and mix. Now spoon 1/4 of the pate into each collard leaf and top with red pepper before wrapping it closed like a burrito.