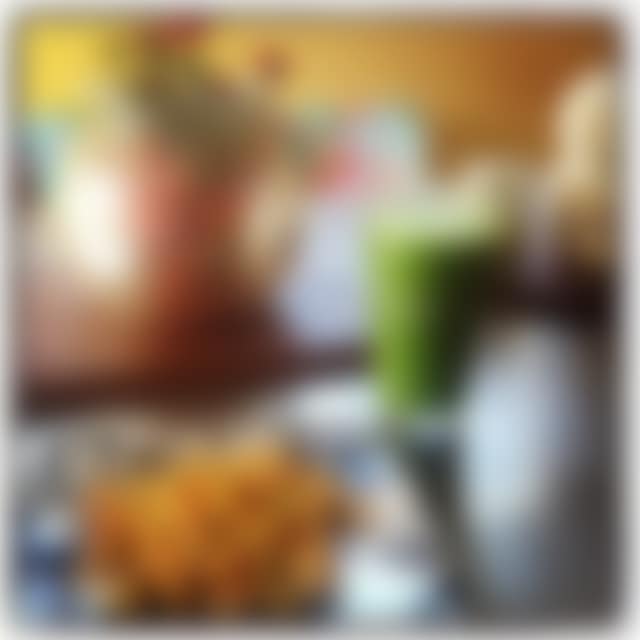 One of my best college girlfriends, Caroline Shea, recently visited me and whipped up this amazing
smoothie
. It's technically a smoothie since it's put in a blender, but it takes on the consistency of juice (so I've named it a smoochie)! The beauty is you get all the
fiber
that you'd lose from your spinach in the juicer, but with the bright citrus notes that makes us crave juice. The grapes are great for your skin, orange packs in the vitamin C, cayenne boosts your metabolism, spinach is a miracle worker and
ginger
aids in digestion.
Basically, it rocks. My new favorite morning treat. Enjoy!

Ingredients:
20 green grapes

1 orange, peeled

2-3 cups raw spinach

2 thin slices of lime, one with zest

1 pinch cayenne pepper

1/2 cup ZICO Coconut Water or regular water

1 inch ginger, peeled and chopped

a few ice cubes
Place all ingredients into powerful blender and blend until smooth. Add ice and/or more water until you reach your desired consistency.