Creamy Apple Pie Smoothie Recipe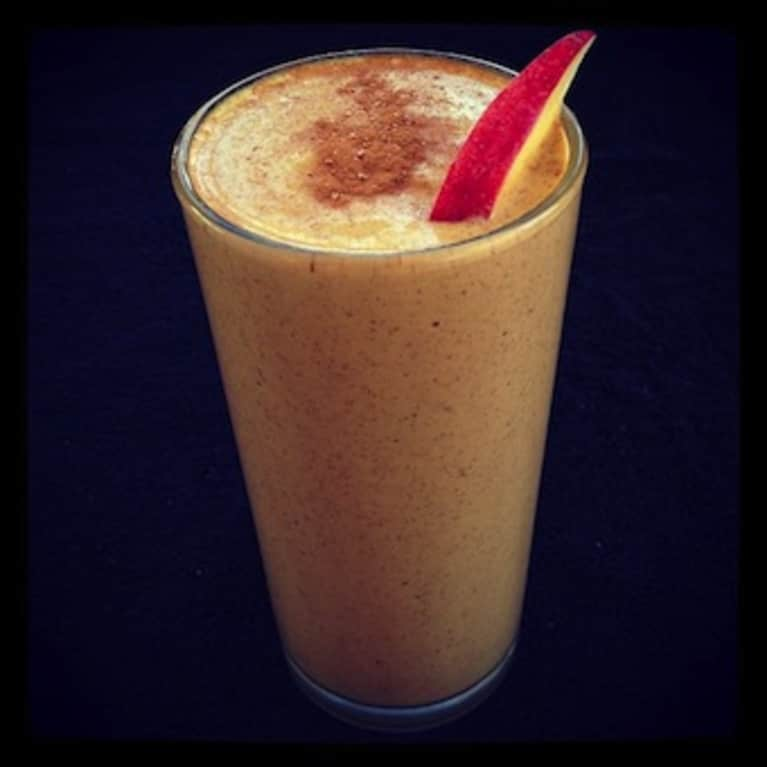 I created this tasty smoothie with the intention to utilize all the apples I typically have on hand.
For me, texture is the key to a great smoothie, and typically smoothies with apple tend to be too watery with no thickness unless you add banana which, I like to avoid when possible.
With a few little trick ingredients, I created this decadently creamy smoothie that is satisfying and absolutely delicious!
Creamy Apple Pie Smoothie
Serves 1
Ingredients
1/2 cup (preferably homemade) hemp milk
1 roughly chopped apple
1/2 carrot
2 Tbsp almond butter
1 inch chunk fresh ginger or 1/4 tsp ground ginger
1 tsp chia seeds
1/2 tsp cinnamon
A few pinches of freshly grated nutmeg
Pinch of salt
Few drops of stevia/drizzle of raw honey (mine didn't need any sweetener at all, this is optional)
Preparation
Blend on high until frothy and creamy. The chia and almond butter give it the wonderful consistency. I have left out the chia and it still turns out great but they add an extra level of thickness.